ISL 2016: Stephen Coppell to take charge as Kerala Blasters unveil squad for 3rd season
Kerala Blasters Football Club on Wednesday unveiled their team for the third Indian Super League (ISL) at a star-studded function at Kochi
Kochi: Kerala Blasters Football Club on Wednesday unveiled their team for the third Indian Super League (ISL) at a star-studded function at Kochi in the presence of their star team owners Sachin Tendulkar, Chiranjeevi and Nagarjuna among others.
Kerala Blasters have made significant changes to the team which has Stephen Coppell, a former Manchester United veteran, as its coach.
The team has an impressive line-up of 27 footballers including star marquee player Aaron Hughes, defender Cedric Hengbart, goalkeeper Graham Stack, Michael Chopra, Azrack Mahamat, Duckens Nazon, Kervens Belfort, Didier Boris Kadio and Elhadji Ousseynou Ndoye.
It has also retained Antonio German and Josue who were impressive last season along with Indian players Sandesh Jhingan, Mehtab Hossain, Sandip Nandy, Mohammad Rafi and Gurwinder Singh for ISL 2016.
"Play your brand of football that everyone loves," Tendulkar, wearing a traditional Kerala mundu (dhoti) with a golden lining and yellow jersey of the Blasters, told the team members heading for Thailand for practice matches on Wednesday night.
"We have a talented team of young and experienced professionals who are hungry to go out on the field and give their best," he said, adding that he was looking forward to a splendid performance from the team.
Recalling the support he received as a cricketer from Kerala, he urged all the fans to rally behind the team.
Coach Stephen Coppell said the Thailand tour will help the team to gel better.
He said the team will play friendly matches against some of the premier Thai League and first division teams as well as other teams in Thailand.
"It is not holiday," he said, adding that the team will be playing in very rough conditions in Thailand ahead of the ISL season.
"We would like to play an attacking game with width. We are right now focussed on getting everybody fit and becoming a cohesive unit. We will take it one game at a time. The strategy will be fluid depending on the opposition and we will play within our strengths," Coppell said.
The Squad:
Forwards: Antonio German, Kevens Belfort, Michael Chopra, Mohammed Rafi, Thongkhosiem Haokip, Farukh Choudhary and Duckens Nazon
Midfielders: Ishfaq Ahmed, Josue Currais, Mehtab Hossain, Mohammed Rafique, Prasanth Karuthadathkuni, Didier Boris Kadio, C K Vineeth, Azrack Mahamat and Vinit Rai
Defenders: Aaron Hughes, Cedric Hengbart, Gurwinder Singh, Elhadji Ndoye, Pratik Chowdhary, Rino Anto and Sandesh Jhingan
Goalkeeper: Graham Stack, Sandip Nandy, Kunal Sawant and Mohammad Moniruzzaman Ansari.
Head Coach: Stephen Coppell.
Sports
Giggs pleaded not guilty to a charge of controlling and coercive behavior toward his former girlfriend from August 2017 to November 2020.
Sports
The Norwegian, who took over from Jose Mourinho in 2018, will stay at Old Trafford until at least 2024, with the option of an extra year.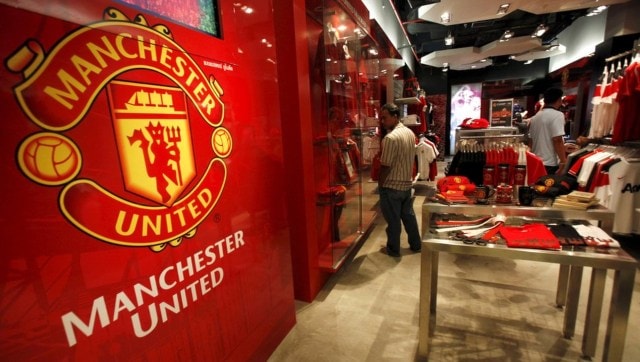 Sports
The routine lateral flow testing saw some possible positive cases returned within the Manchester United camp.