ISL 2016: NorthEast United FC coach Nelo Vingada says 'fans deserved more' after Mumbai City FC loss
NorthEast United FC coach Vingada was highly critical of his players in the post-match press conference after their third defeat on the trot.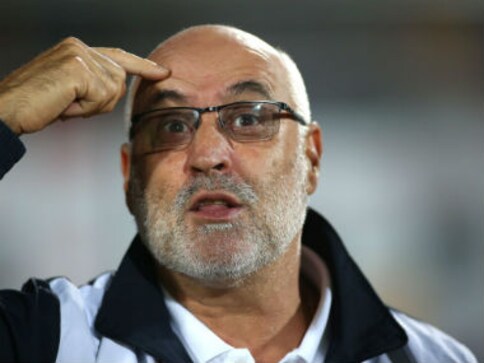 Mumbai City FC coach Alexandre Guimaraes was upbeat in the post-match press conference after his team's 1-0 away win over NorthEast United FC helped them go to the top of the ISL 2016 league table.
"I think we deserved the win. In the first 15 minutes we had to clear situations. Then, of course, the game stabilised and they also had chances. But then I think that in the second half we took control. We had our chances but they almost didn't have any chances. So we're happy because we have got most of the points we have, playing away. This is very tough. This win confirmed our draw in the last game against Chennaiyin FC. Our combinations (have been) very good for us," said Guimaraes.
A goalkeeping howler by NorthEast United FC's Wellington Gomes handed the game to the visitors. Guimaraes' NEUFC counterpart Nelo Vingada was sympathetic to his goalkeeper, especially after the home fans booed him off the pitch after the loss.
"If you're the last man, kick the ball away. But sometimes we talk, advise the players and mistakes still happen. All work that Wellington did was very good but of course now he is marked for his mistake. But this is football. We cannot give up, I don't give up. We must change our attitude, our concentration," said Vingada.
Vingada was highly critical of his players in the post-match press conference after their third defeat on the trot.
"Today many moments during the game, this wasn't my team. But these are the players who in the beginning played so well and played four-five very good games. And now in three games we have almost destroyed everything we have done in the beginning. We can lose, we can draw, or we can win, but we cannot lose the way we lost today. Today was more than three points lost. My pride is touched and of course, the pride of the players is touched," said the 63-year old coach.
Despite their previous two unfavourable results, NorthEast were the favorites going into this match. This was partially because Mumbai had only played around 72 hours before in Chennai and made the long trip to Assam for this match. Training and recovery were out of the question.
Guimaraes acknowledged the tough spot he was put in and said, "What I think is that we confirmed that we are well-prepared. We gave the right timing for some players to recover, so to be in these last five-six games we have to have all the squad ready. We didn't think that we had three days from Chennai on a long flight. This is the kind of mindset that the players have to have."
While the first half was almost evenly contested, the second half was clearly in Mumbai's favour after the introduction of defensive midfielder Sehnaj Singh. He was brought on for defender Anwar Ali, who had to be taken off after a knock.
"We had some situation with Anwar who did very well in the first half. He was feeling a little pain. So we couldn't take any chances because we had to play against the top scorer in the league. I told Sehnaj from the beginning that I want fresh players on the bench in case we need someone in the back or in our midfield. So I just did what we had been practising," said the ex-Costa Rican national team manager.
Both coaches acknowledged that this was Mumbai's match and all Vingada could do at the end of the press conference was to apologise to and sympathise with the fans.
"The fans, as I told you, deserved more than what they received today. I am not saying that my players didn't try or didn't fight. Some players were crying and also some were very depressed, especially Wellington (Gomes)... For the passion that the fans showed today, they definitely deserved more than we gave them. The fans must be sad but we are also sad with ourselves," said Vingada.
Mumbai are now at the top of the table and will next face FC Pune City in the Maharashtra derby, at home. NEUFC, on the other hand, must wriggle out of their slump and find a way to get back among the top four. They next play against FC Goa, a match that should ideally get them three points, keeping in mind Goa's poor form this season.
Sports
Buffon has been behind Wojciech Szczesny in the goalkeeping pecking order since returning to Juve from a short spell at Paris Saint-Germain in 2019 and has made just 12 appearances in all competitions this season.
Sports
The move came a few hours after the club's American owners announced that current coach Paulo Fonseca will depart at the end of this season. Mourinho's contract is for three seasons.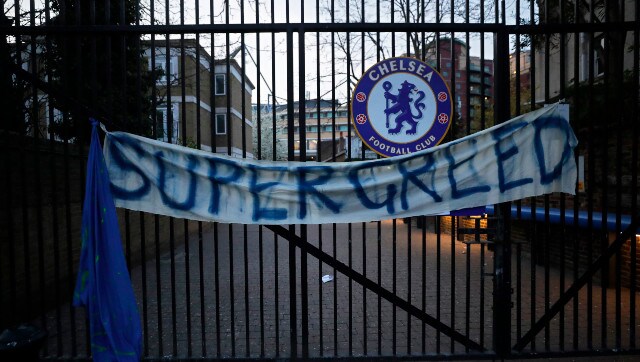 Sports
Chelsea have responded to the barrage of criticism by agreeing to select three supporter advisors through an election process.