ISL 2016: Kerala Blasters hold edge over Delhi Dynmaos as they take lead in home leg of semis
Kerala Blasters are 90 minutes from a second ISL final in three years — a wooden spoon in the middle — and this, would be their most impressive progress yet.
The road back to Kochi must go via Delhi yet, but it was Kerala Blasters who emerged from their fortress in the lead, voices ringing out at the Jawaharlal Nehru Stadium, as the final, ugly scenes played out to close the match. A truly wonderful goal though puts them in a position to complete a truly wonderful achievement.
Steve Coppell's team are 90 minutes from a second ISL final in three years — a wooden spoon in the middle — and this, would be their most impressive progress yet. Their first was based on an emphatic 3-0 victory over Chennaiyin FC; a hectic, frantic and mad game that was only bettered by the reverse fixture in Chennai. There is a hint of déjà vu here. Atletico de Kolkata are leading from the other semifinal, and the wounds of 2014 may yet heal. There is much more drama ahead, that is guaranteed, but right now the advantage is Kerala's.
The drama was up from the start, a frantic one, where both sides attempted to calm their own nerves by wreaking havoc on the spectators'. It was the prodigal son who had the first chance of the match, with an attempt he should've got on target, at the very least.
That was the start, the game had begun and it was some game. Players seemed to be running at each other all over the pitch, the play was direct — to Delhi's inconvenience — and the pace breathtaking. Delhi Dynamos pushed, as they were expected to, and Marcelinho looked determined to take on his man every time he could. But Kerala's four remained solid, and except for a horrendous 10 minutes when Jossu lost his head, completely in control.
Delhi made more passes, Kerala covered more grass. The stats may prove that, the sensations truly did – the sensation when they went forward was one of danger, more so than when Zambrotta's side did. Each time Delhi lost the ball, they found Kerala running right back at them, a sixth consecutive home victory on the cards.
Awarding Kochi the final was the right call. At no time aside from that 10 minute period when Jossu, losing his head was called off for Boris Kadio, were they silent and perturbed. This is a stadium that thrives on the underdog status, the more you hit them the more they scream and so they went.
The first half ended with a disallowed goal, for a foul yet unclear. If it was judged handball, the linesman was wrong, and if offside, even more so. While the debates raged on, Kervens Belfort probably figured he'd have to do this again.
Coppell opted for an additional outfield foreigner, dropping Stack in goal, so he could play the Haitian frontline, as well as Muhamat. It was worth it though. Nazon is the foil to Belfort if there ever was one, looking composed on the ball, and doing the expected more often than not. Belfort is the complete opposite.
One of the highlights of this Steve Coppell season has been his persistence and success with the Haitian in his frontline. There is no argument about his ability. He has the sense, the skill and the sensibility to produce moments of madness. What he has lacked though is the control. There is only that many step overs and dribbles any player can address before being predictable.
Predictable though he is not. In the first period too, he had produced an individual moment, dragging the ball in and keeping it in play for longer than expected, before dropping a cross in. That chance went amiss. In the second half, when he scored the noise was deafening.
From there on the momentum was Delhi's. The onus was on them too, and they started pulling the strings — except that if there is a team that knows how to suffer, that has made a virtue of it, a team that can resist and not concede, it is Coppell's. This season's goals conceded column under him at this stadium, reads: 1, 0, 0, 1, 1, 1, 0, 0 – like binary code for brilliant defending.
The most harrowing part for Zambrotta — and the most pleasing for Coppell — will be how his team let large periods of the game pass them by. Eventually it may go down as a deflected goal at Kochi — a stadium there is no shame losing at right now — but their blandness in attack was as much their own doing as it was Kerala's strong defending. There were moments at the close, none closer than Cedric Hengbart's timely clearance off the line, but Kerala go to Delhi with the advantage.
There is much more to be done. Kerala have done half of what they were expected to do. They needed to score here, and win while they did. It's done. A 1-0 lead though is delicate. Delhi will come out on all cylinders with an additional 'noz' filter for guaranteed damage. The Blasters' defence will take a serious interview for the title.
In Delhi's colder climes — a vast change from Kochi — it will be a straightforward attack vs defence. For Kerala to win, they will have to convince themselves that they deserve it. No matter though, the singing in the Kochi stands will continue. The stage moves to the capital. Hopefully the drama will keep up.
Sports
Tottenham striker Harry Kane scored two goals as Spurs defeated Arsenal in the Premier League.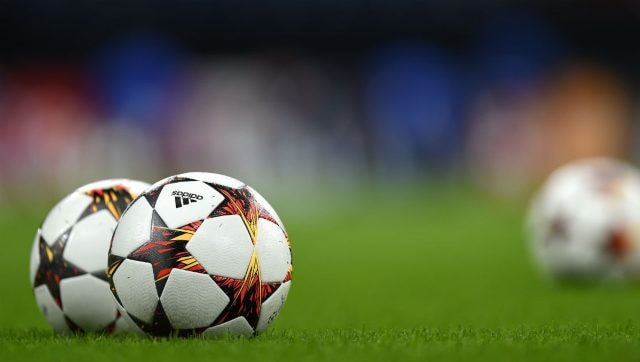 Sports
Zenit St Petersburg, Dynamo Moscow, Sochi and CSKA Moscow would have all qualified for the UEFA Champions League, Europa League and Europa Conference League, but have been banned due to Russia's war on Ukraine.
Sports
Paolo Maldini, the iconic director of Milan, which leads Serie A with two games to go, said in April that he expected the club would be sold.