ISL 2016: FC Goa's wooden spoon season highlighted by leaky defence and tactical errors
Right at the end, it came down to Zico going to the extent of saying that FC Goa shouldn't have participated in the league at all. Makes Jose Mourinho seem reasonable.
"I said in the beginning of the league that Goa should not have participated this year because when all other teams were preparing themselves, we were facing trials because of last year's fines. So when we started our season, the first thing that we looked at was who all we can keep from last year's team so that we can continue further, but by that time so many players who we wanted to keep had already signed for other teams, and by the time we got the green signal from the authorities that we could sign players, it had to be done in the last minute." This is how Zico ended this campaign, with a statement like that.
That long monologue came after a rout by Delhi Dynamos, in a game Goa were leading. Their season had ended much before this, but the litany of excuses hadn't.
That seems to the malaise they have carried on from 2015. A deep rooted sense that they are being cheated out of what is rightfully theirs. It started with a goalkeeping error. Then came a series of tactical ones. By this time, Goa were already a shadow of their 2015 selves, and so Zico found a couple of referees to direct his ire at. Then came some injuries, to some key personnel (read Robin Singh.) Right at the end, it came down to Zico going to the extent of saying that they shouldn't have participated in the league at all. Makes Jose Mourinho seem reasonable.
It was a season of change and yet some things don't. Much of the script remained the same, with a brief recasting of the roles. Take Kerala Blasters and FC Goa for example, two teams so similar its eerie — much like, it must be said, their respective owners, Sachin Tendulkar and Virat Kohli. These are two teams that reached within a hair's breadth of the ISL trophy, lost it in stoppage time and then capitulated to take the wooden spoon in the next season. The similarities don't stop there. Both these teams started off their 2016 season with a loss to NEUFC, and then followed that up with a second loss, this time to a side visiting them at home. That's zero points with two games gone. Goa had scored a goal though.
Now for the contrasts. Kerala are in the semifinals. Goa prop up the table. Where the southern club put their head down, and collectively worked harder to lift themselves up, Goa, at times in the season looked like a collection of unruly gentlemen at a nightclub, fuelled too much by booze, picking arguments with strangers, but when confronted, they have just enough sense to blame it all on someone else.
Goa's biggest problem — season after season after season — has been a leaky defence. In the first season, they took five matches to notch up their first win, and seven for a first clean sheet. Once they did, they went on a streak of four games without conceding, and won five straight to get into the playoffs.
In 2015 they were much more haphazard. They opened with a clean sheet and a win, but within three games had managed to accumulate a negative goal difference. One week they beat Mumbai City 7-0, and then lost to Atletico de Kolkata 4-0 the next. All in all, they scored 29 goals, a league stage record that even the free flowing 2016 Delhi side hasn't managed to emulate. At the other end? They conceded 20!
If you look at those numbers, one thing becomes clear. Goa, much like Luis Suarez's Liverpool, Socrates' Brazil and Real Madrid pre-Mourinho, believed in outscoring their opposition to win games. Zico had accepted this system, almost encouraged it. His wingbacks were always dreaming up in the opponents half, and most of the defensive work was Gregory Arnolin's (Last season's Lucio wasn't this season's Lucio.) You could score three. Goa would would score five.
This season there wasn't so much of that. Goa conceded 25 goals, but scored a pithy 15 (in a season low on goals, this puts them at fifth in the table). They had the lowest number of shots at goal (121) and joint second lowest on target (tied with Kerala at 57). You couldn't make a case for them being a passing, flair filled team that just got unlucky either. The only team that made fewer passes than Goa are at the top of the table.
Rafael Coelho got five of their 15 goals. In a big disappointment though, their main men, players lined up as ideal foils for strikers, Robin Singh and Julio Cesar scored just two goals between them. Cesar was particularly wasteful with 20 shots, but only seven on target all season.
So you see, it wasn't so much the fault of the referees (Goa had two penalties this season, the highest any team had), the fans (brilliant as always), or the injuries (a truth every team lives with) as it was perhaps a frontline that didn't deliver to protect a philosophy that Goa lives by.
Sports
Tottenham striker Harry Kane scored two goals as Spurs defeated Arsenal in the Premier League.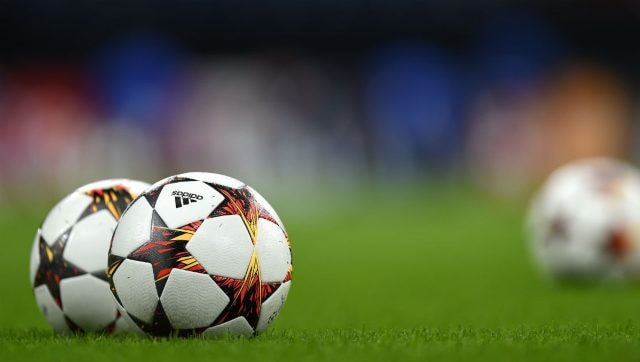 Sports
Zenit St Petersburg, Dynamo Moscow, Sochi and CSKA Moscow would have all qualified for the UEFA Champions League, Europa League and Europa Conference League, but have been banned due to Russia's war on Ukraine.
Sports
Paolo Maldini, the iconic director of Milan, which leads Serie A with two games to go, said in April that he expected the club would be sold.