ISL 2016: FC Goa coach Zico is prepared to wait, says 'results will come' if they keep working
The Brazilian said the team had been unlucky thus far in the league to not have tasted victory before the match against Mumbai
"Our season hasn't been the best till now. We had five games and lost three. But our players have a lot of character and we showed it in Kolkata and here as well," said FC Goa manager Zico, after watching his side collect its first win of the Indian Super League (ISL) 2016 season, over Mumbai City FC on Friday night. "We knew how hard it would be to face the second placed team. They have a very strong attack."
Though they were helped by Mumbai's profligacy on the night, Zico's men also didn't gift chances to the home side, as they had done in their previous ISL match in Chennai. "Today, as we didn't give them (Mumbai) many opportunities, it was a strong factor in our win," he said. "In the second half, we had clear opportunities and we could have scored more goals, but we are happy that we ended with a victory today."
"My philosophy is always to play forward because goals are the reason of football. If we create opportunities in the game, I'm happy. Today we had many chances we could have scored from, but we scored only one. I am still happy with the performance of my team," he added.
Zico applauded the efforts of the Goan defence in stopping Mumbai from scoring. Pratesh Shirodkar, in particular, did a major job by shadowing Mumbai's playmaker Matias Defederico. Shirodkar's efforts came in for particular praise from Zico. "He played very well. He marked Pronay (Halder) and (Matias) Defederico in all the chances. He was always there in every chance, marking them strongly. I think not just Pratesh (Shirodkar), they (all) fulfilled their roles very nicely. You can see Defederico had just one chance and that too from outside the box. So, overall our defence did well," the 63-year-old said.
"Robin is a player that I trust. It had been one year since he hadn't played. He has his own character. So this game was maybe the first time he played 90 minutes. With matches he will gain his confidence again and I count on him," said Zico.
The Brazilian said the team had been unlucky thus far in the league to not have tasted victory before the match against Mumbai. "We didn't get the start we wanted, but this tournament is very well balanced. We could have won at least two of the games which we lost in, We have to just keep working and the results will come," he felt. "Of course, I would love to accept the offer as I love to work with the youth for football development. I think (if offered), I can sit and talk about it," he claimed.
Zico added that he loves working and helping the young players with their game. "I love to work with the youth and teach them. You can ask players like Pranoy (Halder), (Thongkhosiem) Haokip and others how I helped them through my coaching," he said.
Revealing his side selection methods, Goa's manager said he picks his playing XI on the basis of form and performance rather than players' ages. "For me, age is not a concern. It doesn't matter if a player is 17 or 18, 30 or 35; I always look at them and put those on the ground who perform the best," he justified.
Lastly, when asked to comment on India's achievement of having jumped 11 places on the Fifa world rankings, from jumping places on the FIFA rankings, Zico said,
"I am very happy to hear it. It is good to see it. I want to see much more Indians because India is a big country with so many people here. Hence, India deserve be in a very good position in the FIFA ranking," he signed off.
Sports
Goals from Alberto Noguera (35') and Devendra Dhaku Murgaokar (59') sealed the deal for the Gaurs on a rainy afternoon even as Army Green squandered many opportunities.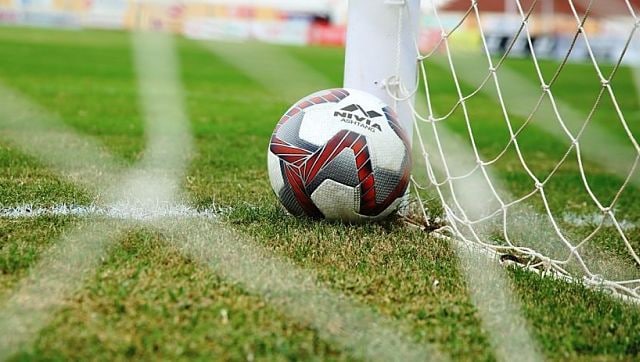 Sports
Prce, who has played a match for Lazio senior team, has joined East Bengal from Croatian club NK Slaven Belupo. Slovenian midfielder Amir Dervievic and Tomislav Mrcela are the two overseas recruits.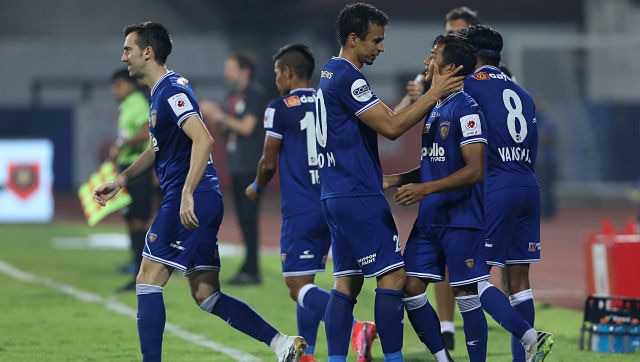 Sports
Koman made his senior national team debut for Hungary in 2010 and went on to play 36 matches, netting seven goals. He was a vital cog in the country's third-place finish in the 2009 FIFA U-20 World Cup and emerged as the second-highest scorer with five goals.