Iran protests ban on wrestler who threw bout at Under-23 World Championships to avoid Israeli opponent
The Islamic republic does not recognise the Jewish state and forbids its sportsmen from competing against Israelis.
Iran's wrestling federation has said it will protest a decision to ban one of its athletes and the national coach for deliberately throwing a match to avoid fighting an Israeli opponent.
Alireza Karimi Mashiani threw a match against his Russian opponent in the Under-23 World Championships in Poland in November to avoid fighting Israel's Uri Kalashnikov in the next round.
The Islamic republic does not recognise the Jewish state and forbids its sportsmen from competing against Israelis.
On Friday, the United World Wrestling Disciplinary Chamber banned Karimi Mashiani from competition for six months, and his coach Hamidreza Jamshidi for two years.
"The federation will protest the verdict," Iran Wrestling Federation president Rasoul Khadem said on state television later the same day.
Khadem blamed the ban on pressure from the International Olympic Committee, which he said was itself "under the influence of big political and economic powers of the world".
"During his six-month ban, Karimi Mashiani can take part in domestic competitions and in the final stage of the national team selection.
"His ban will be over before the 2018 Jakarta Asian Games and the World Championship," Khadem added.
Karimi Mashiani threw his quarter-final bout against Russian Alikhan Zhabrayilov in the under-86 kilogramme freestyle contest.
Footage shows him leading in the match until his coach starts shouting "Alireza, lose" from the sidelines.
After speaking with his coach, Karimi Mashiani repeatedly rolled over to hand his opponent a dozen points and victory.
He also refused to take the mat against an Israeli opponent at the World Championships in Hungary in 2013.
'Direct violation'
The United World Wrestling Disciplinary Chamber found that Karimi Mashiani "on instruction of his coach Jamshidi, wilfully lost his quarter finals match".
"Both wrestler and coach were found to have acted in direct violation of the International Wrestling Rules and the UWW Disciplinary Regulations," it said in a statement.
Dozens of Iranian athletes have boycotted competitions against Israelis since the 1979 Islamic revolution, either out of choice or under pressure from authorities.
Perhaps the most famous was the decision by two-time judo world champion Arash Miresmaili, who deliberately showed up overweight for his bout against an Israeli at the Summer Olympics in Athens in 2004 and was disqualified.
He later said he had done so "to sympathise with the suffering of the people of Palestine".
Four years later, swimmer Mohammad Alirezaei was a no-show for a Beijing Olympics heat because an Israeli was also in the pool.
Some sportsman have ignored the rules and paid the price.
Iran's national football captain Masoud Shojaei and teammate Ehsan Haji Safi were last year threatened with a lifetime ban after playing for their Greek club Panionios against an Israeli team.
They were excluded from World Cup qualifiers, but following an apology and uproar from fans, they were allowed to return to the national team later in the year.
On Friday, a statement on the Iran Wrestling Federation website said such situations were bound to recur and be even "more serious and complicated" in future.
"It is hoped that a solution is thought of by competent authorities for resolving this issue."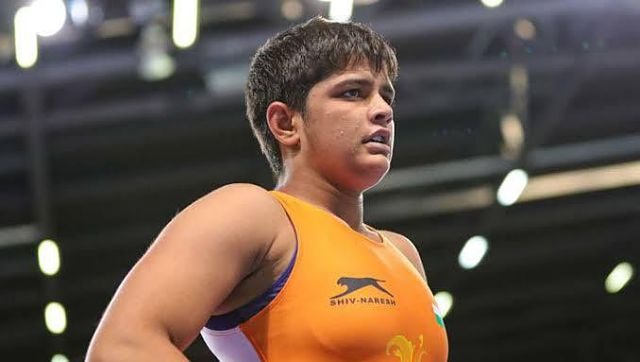 Sports
With the Tokyo Olympics fast approaching, Firstpost takes a quick look at Indian wrestler Sonam Malik, and charts her journey towards securing Olympic qualification
Lifestyle
'I realised that this fast-diminishing, microscopic community needed to preserve its food heritage,' David says.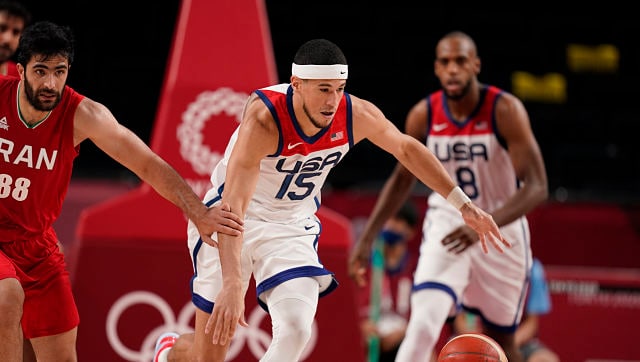 Sports
"The Olympics here are a venue and a time where sport transcends all that petty crap that you get from governments," said Team USA coach Gregg Popovich after his side's diplomatic masterclass off the court against Iran.