IPTL off to good start, says Mahesh Bhupathi
International Premier Tennis League boss Mahesh Bhupathi declared its launch in the Philippines a success on Sunday.
Manila: International Premier Tennis League boss Mahesh Bhupathi declared its launch in the Philippines a success on Sunday, ushering in a fast-paced, television-friendly version of one of the world's most popular sports.
Critics who have dismissed the four-city tournament as a meaningless event had been proven wrong by huge crowds turning up to cheer some of the sport's biggest names since its debut on Friday, he said.
"With the kind of high we started off in Manila we can safely say that we're off to a good start," IPTL managing director Bhupathi told reporters as the Manila leg of the tournament drew to a close on Sunday.
Departing from the staid, traditional image of the sport, the IPTL features a DJ and skimpily-attired women dancing in between rests to work up the crowd.
The game is played in a team format, with ties consisting of five one-set matches.
It also employs innovations such as a five-minute shootout to break 5-5 ties and a shot clock that forfeits the point in favour of the receiver if a serve is not made 20 seconds after the end of the previous point.
Drawn by the $1 million pot and appearance bonuses, many of the game's biggest names showed up in Manila, led by the women's top two Serena Williams and Maria Sharapova.
Three top-10 men's players -- Andy Murray, Tomas Berdych and Marin Cilic -- also took part while the top two, Novak Djokovic and Roger Federer, are to play in the other legs. Rafael Nadal was only kept out through injury.
The IPTL tour moves to Singapore on Tuesday before heading to New Delhi and winding up the year in Dubai.
"The format has been accepted, which was our biggest risk," said Bhupathi, a former doubles specialist for India.
"We just have to make sure we sustain this momentum going into the next three legs."
Bhupathi dismissed doubters who were sceptical the IPTL concept would ever get off the ground, as well as those who had criticised it as a distraction from training for the regular tour.
He said there are plans for the league to add to its four teams -- Manila Mavericks, Singapore Slammers, Indian Aces and UAE Royals -- but in a gradual manner.
"We're going to make sure that it's planned well because obviously, we want to sustain this to 25 years, 30 years, and we want to make it something that both the fans and the players enjoy."
Asked if the format would supplant the traditional game, Bhupathi said the world has "time and space for all formats".
He added: "The grand slams will still be the four pillars of our sport because they are institutions on their own. But I think after what we've seen over the last three days there's a place for our format."
AFP
Sports
Djokovic, 33, playing his second tournament since winning his ninth Australian Open in February, will play Cameron Norrie or Alejandro Davidovich for a place in the quarter-finals.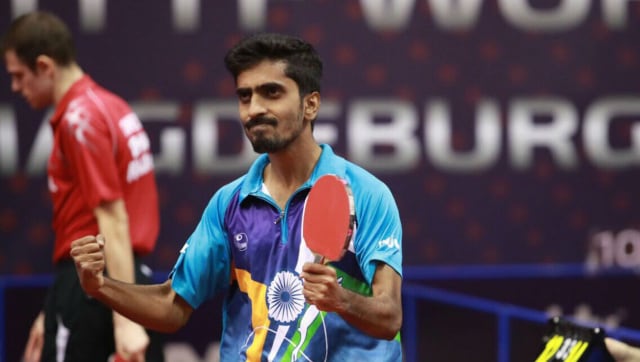 Sports
Sathiyan's request will be considered under the government's Target Olympic Podium Scheme
Sports
Currently ranked second in doubles and 52nd in singles, Strycova, 35, won the Wimbledon doubles title with Hsieh Su-wei in 2019 and reached the singles semi-finals there the same year, her best Grand Slam results ever.