IPL Draft judgement: Pune may have roped in Dhoni, but Rajkot look more aggressive and balanced
While both the teams didn't announce the captains, it's almost a given that Dhoni will lead Pune.
There were no major surprises at the Indian Premier League draft for the two new franchises - Pune and Rajkot - held in Mumbai on Tuesday, as both of them selected their full quota of players to form the core of their teams. The two sides, replacing Chennai Super Kings and Rajasthan Royals, had to select five players each from a pool of 50 from the suspended franchises.
Since New Rising-owned Pune had made the most successful bid at the franchise auction, they had the right to pick the first player and it was a no-brainer that they would go for MS Dhoni. Intex-owned Rajkot franchise had Suresh Raina as their first preference. Seven out of the ten players were selected from CSK's roster and just three were from Rajasthan Royals.
Pune further picked Ajinkya Rahane, Ravichandran Ashwin, Steven Smith and Faf du Plessis (in that order), while Rajkot snapped up Ravindra Jadeja, Brendon McCullum, James Faulkner and Dwayne Bravo.
While both the franchises seemed content with their picks, it was interesting to see that there is a stark difference in the type of personnel they chose.
Who? Which team? How much?
Pune
Mahendra Singh Dhoni, Rs 12.5 cr
Ajinkya Rahane, Rs 9.5 crore
R Ashwin, Rs 7.5 cr
Steve Smith, Rs 5.5 cr
Faf Du Plessis, Rs 4 cr
Rajkot
Suresh Raina, Rs 12.5 cr
Ravindra Jadeja, Rs 9.5 cr
Brendon McCullum, Rs 7.5 cr
James Faulkner, Rs 5.5 cr
Dwayne Bravo, Rs 4 cr
Pune go batting heavy
Pune picked Dhoni, Rahane, Smith, Du Plessis and Dhoni -- which meant four batsmen and one bowler in Ashwin. The batsmen picked are similar in nature - neither Rahane, Smith or Du Plessis are out-and-out big hitters. They are technically sound players who could be used in the top or middle order and bring in grace rather than brute force. By selecting them, Pune has made sure that their top order is set pretty strong.
Dhoni will bring in his big hitting prowess later and also his vast captaincy experience as well as the brand value. While both the teams didn't announce the captains, it's almost a given that Dhoni will lead Pune.
Rahane and Smith have been two of the most versatile batsmen in world cricket right now who can adapt to any format of the game quickly. Rahane finished as the second highest run-getter in the previous edition of the IPL with 540 runs at 49.09. Smith, who had captained Rajasthan Royals after Shane Watson stepped down last season, and Du Plessis, who leads the current South Africa T20 side, will bring in leadership qualities as well.
It will be a second homecoming for Smith who had played for Pune Warriors India in the 2012-13 season.
As for Ashwin, he has been in red hot form and is currently one of the best spinners in international cricket. He brings in a lot of skill in the bowling department. He was second-highest wicket-taker for CSK in IPL with 90 wickets at 24.22 and an economy rate of 6.45. Last year he wasn't among the wickets but bowled with great discipline with a staggering economy rate of 5.84, scalping 10 from 14 matches at 22.80.
Pune has made decent picks but they were pretty batting heavy. They would look to add variety to their squad and bring in some quality all-rounders as well as lower-order batsmen in the main player auction in February.
"We had a clear-cut strategy and it largely worked in this draft. Dhoni was an automatic choice for us because we are a new franchise and will have to build up a brand and who can be the best person under the circumstances than Dhoni," Pune franchise representative Subroto Talukdar said. "So we had to go for Dhoni. And the other choices have also gone as per plan. Frankly speaking, we were targeting eight players in order of priorities and it worked according to plan."
"Manoj Tiwari and Ashok Dinda, who play for our company, were consulted. We have already spoken with two contenders for coach," Talukdar added.
Rajkot go for balance and aggression
Rajkot went for more variety than Pune. They picked up three all-rounders - Jadeja, Faulkner and Bravo and two aggressive batsmen - Raina and McCullum. Despite going through a lean patch, Suresh Raina was the first pick for Rajkot. Raina didn't have the best of times in the last IPL and averaged a mediocre 24.93. However, in Raina and Bravo, Rajkot have picked up CSK's highest run-getter and wicket-taker respectively. Bravo finished as the highest wicket-taker in the last edition too. Raina brings with him loads of experience - he is the most capped player in the IPL and is the highest run-getter too.
"The strategy was quite clear. The objective was to have a balanced team and therefore we went for aggressive batsmen and all-rounders beacuse right mix of batsmen and bowlers can only take you to the winning streak," Rajkot franchise owner Keshav Bansal told Firstpost.
Bansal also said that one of the factors behind selecting aggressive batsmen was the pitch at Rajkot.
"In T20 format, every team looks to score big, so therefore you need to have strong aggressive batsmen who can take you to the next level. The Rajkot pitch is flat and you can expect a lot of runs scored there. So the pitch was one of the factors taken into account while selecting the players," Bansal added.
McCullum brings in that aggression and he can take the game away from the opposition single-handedly with his bang-bang approach right from the word go. He ended up as the highest run-getter for CSK last season. Rajkot have a strong lower-order with the likes of Bravo, Faulkner and Jadeja as well.
Not just the batting and bowling, their fielding unit looks ominous too as all the five players picked are electric in the field. This is the first IPL team from Gujarat and Jadeja brings in the local connect.
"When a player is one amongst the local crowd it definitely brings in a connect, so Jadeja will bring in that local connect," Bansal told Firstpost. After going through a tough phase, Jadeja bounced back in style against South Africa in the Test series and his presence will surely be of impact for the team and brand value as well. McCullum or Raina would be the captaincy candidates. Rajkot went for balance and they managed to get a good mix in the draft with two devastating top order batsmen, two medium pace all-rounders and a spin-bowling allrounder with all of them top-notch fielders. They would now be looking to rope in good middle order batsmen in the main auction.
Shane Watson misses out, no uncapped players picked: While the draft went as most predicted, there was one notable exclusion in Shane Watson. Watson was an integral part of Rajasthan Royals since its inception -- he was their highest run-getter in IPL with 2372 runs at 36.49 with two centuries and 14 fifties. He ended up as RR's second-highest run-getter behind Rahane last season. Probably, Pune should have gone for an all-rounder in place of a batsman. Du Plessis' selection was a bit of a surprise. However, there are high chances that Watson will be a hot pick in the main auctions.
Since both the teams were new entrants, they went for recognised and star players in order to build the core of the team hence, none of the uncapped players were chosen.
All in all, Rajkot got a slightly better deal than Pune with good mix of aggression and variety. Bravo, Jadeja and Faulkner can all bat and bowl, Raina too can chip in with useful overs when needed. Pune, went for a batting heavy line-up with Dhoni, Smith, Du Plessis, and Rahane - none of whom bowl regularly and with just Dhoni being an out-and-out big hitter. Somewhere down the line, they lack dynamism and would look to up the ante during the main player auctions.
Players picked:
Pune: MS Dhoni, Ajinkya Rahane, R Ashwin, Steve Smith, Faf du Plessis
Rajkot: Suresh Raina, Ravindra Jadeja, Brendon McCullum, James Faulkner, Dwayne Bravo.
Find latest and upcoming tech gadgets online on Tech2 Gadgets. Get technology news, gadgets reviews & ratings. Popular gadgets including laptop, tablet and mobile specifications, features, prices, comparison.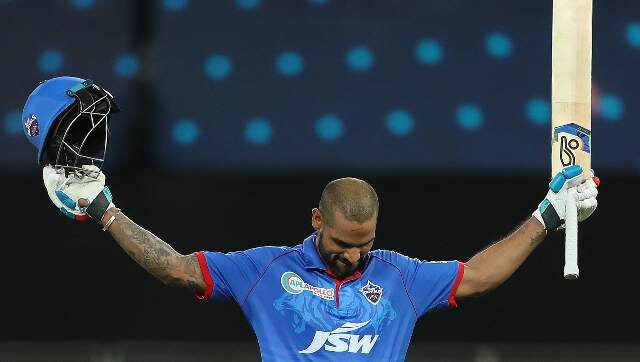 First Cricket News
Dhawan has scored two consecutive IPL hundreds, the first to achieve the feat, and slammed two fifties as well, making it a season to remember for him so far.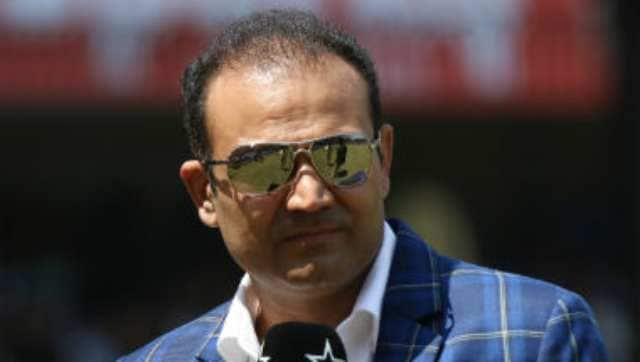 First Cricket News
Chasing 168, veteran opener Shane Watson struck his second successive fifty to give CSK a perfect start on Wednesday, but the team choked at the back end of the innings and was restricted to 157 for five to suffer its fourth defeat in five matches.
First Cricket News
The CSK head coach said Shikhar Dhawan played well but rued the dropped catches as the experienced left-handed opener guided DC home with his first IPL hundred.