IPL 2017: Rohit Sharma didn't misbehave with umpire, says Harbhajan Singh
Mumbai Indians off-spinner Harbhajan Singh said Rohit Sharma, who has been fined for showing dissent to the umpire, was only trying to clarify rules.
Mumbai: Mumbai Indians off-spinner Harbhajan Singh on Monday said his captain Rohit Sharma, who has been fined for showing dissent to the umpire, didn't misbehave with the official and was only trying to clarify rules.
Rohit was at the crease when Mumbai needed 17 off the last over to win against Rising Pune Supergiant.
After losing Hardik Pandya in the first ball, Rohit hit a six in the second but Jaydev Unadkat pushed the third delivery wide after seeing Rohit shuffle across the stumps.
Realising that the ball was veering away from the guideline for wide deliveries, Rohit left it alone. However, umpire S Ravi didn't call it a wide.
Disappointed with the decision, Rohit walked up to the umpire and protested even as the square-leg umpire A Nand Kishore intervened. He was fined 50 per cent of his match fee after the incident.
"The ball was too far outside, to be honest, but I don't really know whether it was wide or not," Harbhajan told reporters at the post-match conference.
"If both the batsman's legs move, then bowler should get the margin, but Rohit's one leg had moved and as per me it should have been a wide. But we have to move on with the umpire's decision and they played better than us and it was great game of cricket.
"He (Rohit) wanted to check what is the rule then, where he need to stand, he did not shout at the umpire and asked him why did he not call a wide, he was asking where should I stand so that it is called a wide, if the bowl so outside, the more you move, the bowler will get the margin," he explained.
Harbhajan also differed that because of that particular ball, the hosts and specially Rohit lost the momentum.
"I don't know whether momentum was lost (because of the wide not being called), Rohit was hitting nicely but unfortunately he ended up hitting the ball straight in the air. That's what happens, cricket is game, anything can happen," he said.
"Just before that he hit a six and a similar ball went up in the air. I don't think momentum would have lost, at that time (you need to do) as a batter, just see and hit the ball, Rohit was batting on 50 odd, so don't think there were chances to lose the momentum," he added.
Harbhajan, however, admitted that the 19th over of their innings bowled by Englishman Ben Stokes brought Pune back into contention.
Strokes, the costliest buy of this IPL, conceded only 7 runs, and Mumbai eventually lost by three runs at the Wankhede Stadium last night.
"That over was actually very crucial over for them. We didn't get any boundary in that over. That over actually changed the scenario for them, they were in the game. 17 to win (in the final over), they were in the game," Harbhajan said.
"Obviously, if one odd boundary would have been hit in that over, then we would have required 12-13 runs, then the match is open and there would have been a more pressure on the bowler," he added.
The off spinner took his 200th T20 wicket last night.
"It is nice to be taking those 200 wickets and still going strong. It is nice to be achieving these milestones and my job is to keep playing," said Harbhajan, who has been with Mumbai for past 10 years.
Harbhajan also backed out of sorts Sri Lankan seamer Lasith Malinga. "Mali has been a champion bowler for us, not just us but if you see his record in international career, he is champion bowler.
"He has gone for couple of overs, which can happen to any bowler. He is still the number one bowler in this format, no matter whether he is playing for us or Sri Lanka.
"It was his call that he needed a break and wanted to work something out for his own bowling.
Sports
New Zealand's double centurion Test debutant Devon Conway entered the Test batting rankings at 77th position in the list headed by his captain Kane Williamson on 895 rating points.
First Cricket News
Yuvraj said India have a stronger batting line-up compared to the Kane Williamson-led Black Caps.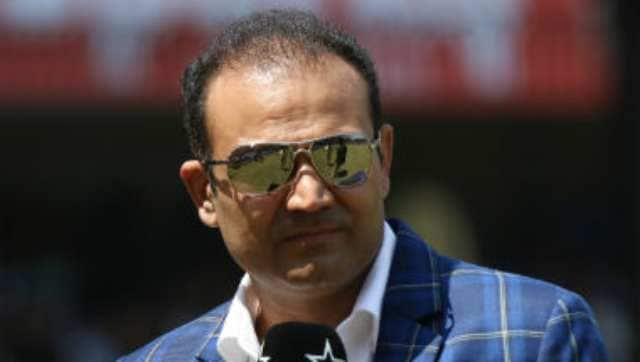 First Cricket News
While this would be Rohit's first shot at opening in English conditions, the experience of playing Tests in 2014 will certainly help him.