IPL 2016: Glenn Maxwell blames Kings XI Punjab's poor fielding for loss against Mumbai Indians
Disappointed at his side's fifth loss in six matches in the IPL, Kings XI Punjab's Australian import Glenn Maxwell minced no words and said that ordinary bowling and fielding has let the team down.
Mohali: Disappointed at his side's fifth loss in six matches in the IPL, Kings XI Punjab's Australian import Glenn Maxwell minced no words and said that ordinary bowling and fielding has let the team down.
"We are giving opposition a lot of chances whereas we are not getting those chances which is probably the reason we are at the bottom at the moment," Maxwell said at the post-match press conference after KXIP lost to Mumbai Indians by 25 runs.
Parthiv Patel (81) and Ambati Rayudu (65) weaved a 137 run-partnership to help Mumbai set a target of 190 for KXIP to win.
Maxwell top-scored with a 56 off 39 balls, while Shaun Marsh (45 off 34 balls) and skipper David Miller (30 not out off 17 balls) were the other main contributors as Punjab fell short by 25 runs chasing the victory target.
Maxwell rued at the mistakes KXIP committed against Mumbai which he said cost them the game.
"We had Parthiv (Patel) a couple of times but there was a no ball and the stumping was a little bit too slow. We gave too many chances on the field. We bowled a no-ball to get the wicket and that player (Parthiv) went on to get 80. So that is a pretty big difference as he was struggling at that stage and had probably 28 or 30," Maxwell said.
"Later he gets away and gets a second life and then he is able to play his natural game. We did the same thing for Rayudu. He gets dropped and that opened up the game. Again, he's able to play his free natural flowing game, hits a couple of sixes and puts us back under pressure," he said.
Mitchell Johnson had left-handed Parthiv caught in the sixth over, but the Mumbai opener got a lease of life as it turned out be a no ball. Ambati Rayudu was dropped by Axar Patel off Pradeep Sahu in the ninth over when he was batting on 33.
Replying to a question, Maxwell conceded that nothing seems to be going right for his team at the moment.
"No, it doesn't," he said.
The bowlers of his team also came in for some criticism from the Australian.
"If you look at the scoreboard after 12 overs, I think it was 108-109 (for Mumbai), that was ridiculous because we had done so well throughout that Powerplay and all we needed was one or two more breakthroughs. And we just kept on finding ways to let them slip. Our fielding has let us down massively in this game," he said.
To a question about his own form in earlier games, Maxwell said there was nothing wrong with his form.
"There has been nothing wrong with my form, I have been hitting the ball as good as ever," he said.
Asked if KXIP was too desperate for a win after a string of losses, Maxwell said, "No one was trying to make a mistake, but it seems we were making mistakes at crucial times in games where other teams were taking good catches there, they were getting direct hits...just hasn't quite rolled our way."
Maxwell still felt that all was not lost for KXIP yet and they have the capability to turn things around and make it to the play-offs.
"All we need is to get couple of wins in a row. Honestly, I think anything can happen in this game. We are going to need to do a lot of things right that we have been doing wrong so far. I think we need to be honest with each other. We haven't been good enough in all three facets in a complete game yet.
We've got to do everything right from now on," he said.
"We just have to be clinical in what we do with the bat, ball and in the field. We're just lacking a bit of polish at the moment and I'm sure that's going to hopefully come after this short little break before we head to Rajkot."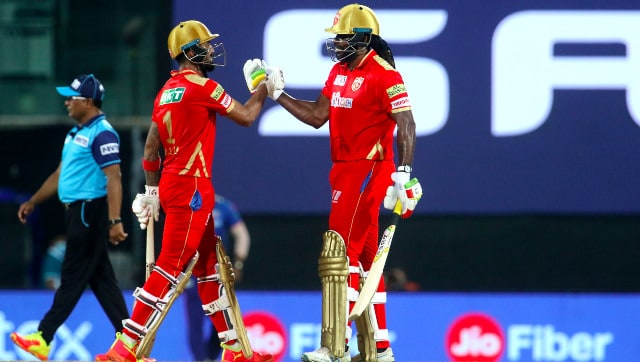 First Cricket News
With IPL 2021 set to resume from 19 September in the UAE, the KL Rahul-led Punjab Kings find themselves in the sixth spot on the table after three wins and five defeats.
First Cricket News
There are 31 games to be played in UAE instead of the usual 60 and that could mean good pitches for the majority of the tournament. With the conditions different from India and pitches expected to be slower, all teams have emphasised on starting from scratch.
First Cricket News
CSK vs MI, IPL 2021 Live Cricket Score Updates: CSK win the match by 20 runs. Three singles and two wickets in the final over for Bravo. CSK got off to a bad start with the bat but then Ruturaj Gaikwad played a blinder to give his team a chance. Chasing 157, Mumbai kept losing wickets at regular intervals of time and fell short at the end. A typical CSK bowling performance led superbly by their talisman MS Dhoni.