IOC president Thomas Bach demands governments to act against doping after Russia ban
IOC president Thomas Bach said he wants governments to do more to combat drugs in sport following the Russian doping scandal before the Rio Olympics.
Danang: International Olympic Committee (IOC) president Thomas Bach said Sunday he wants governments to do more to combat drugs in sport following the Russian doping scandal that rocked the buildup to the Rio Olympics.
Reinforcing his belief that the World Anti-Doping Agency (WADA) should be completely overhauled, Bach said it was time that governments played a more active role to help create a better and more transparent system of tackling cheats.
"This has had to happen together with WADA because WADA, in the fight against doping, is the platform," Bach told the Olympic Council of Asia General Assembly.
"We (also) need the commitment of government. Together with governments, we want to make WADA more efficient."
The IOC and WADA have been at odds over their roles in dealing with anti-doping cases after WADA led calls for Russia to be banned from Rio following allegations of state-backed doping.
The IOC opted not to ban Russia, instead leaving the decision to individual sports. But it believes a clearer system should be established, taking the key decisions away from sports and national federations.
"We think the whole anti-doping system should be independent from sports organisations with regard to testing and sanctioning," Bach said.
"The system has to be more transparent... we have to be very clear who is responsible for what: testing, compliance, sanctioning.
"We owe this to the athletes so they know what is happening, and we owe it to the public to be fully transparent."
While the IOC and WADA have been at loggerheads over the handling of Russia's eligibility to compete in Rio, the IOC has convened a summit in Switzerland next month to look at the issue before a global doping conference in 2017.
"You're all aware of the challenges we had with regard to the protection of clean athletes before the Summer Games in Rio de Janeiro," Bach said.
"The IOC, on very short notice, had to take some preliminary decisions and actions in order to protect clean athletes.  In these discussions, it has become more obvious that we have to look at the WADA system.
"We decided that the IOC will ask for a full review of the WADA anti-doping system in order to make it more robust, more efficient, more transparent and more harmonious."
Sports
Puig was unseeded at the Rio Olympics, but capped a run of upsets by beating three-time Grand Slam champion Angelique Kerber in the singles final.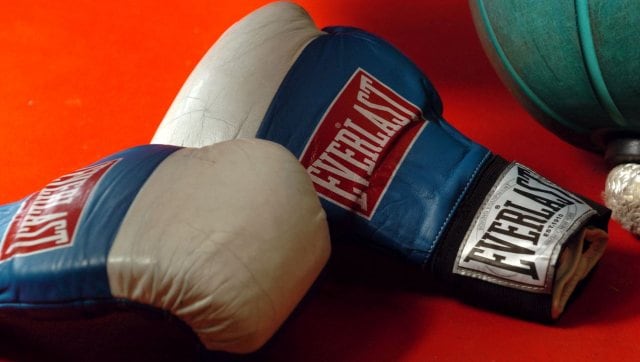 Sports
The report on the first stage of the investigation is expected to be released by McLaren Global Sport Solutions at the end of August 2021.
Sports
Since the 1988 Seoul Games, hundreds of thousands of free condoms have been distributed at the Olympics, to encourage safe sex as the world's elite athletes mingle at close quarters.