International Tennis Federation, Grand Slam organisers pledge $4,00,000 donation to Australian Red Cross for bushfires
The year's first Grand Slam tennis tournament, the Australian Open, is scheduled to start 20 January in Melbourne
The International Tennis Federation and the groups that run the US Open, French Open and Wimbledon pledged a total of $400,000 on Monday to help the relief efforts for the Australian wildfires

The donations will go to the Australian Red Cross

The fire threat is most acute in rural communities, but wildfire smoke has choked some of Australia's largest cities
London: The International Tennis Federation and the groups that run the US Open, French Open and Wimbledon pledged a total of $400,000 on Monday to help the relief efforts for the Australian wildfires.
The donations will go to the Australian Red Cross.
The death toll in Australia has risen to at least 27, while the fires have destroyed more than 2,000 homes and scorched an area larger than the US state of Indiana since September. Four of the casualties have been firefighters.
The fire threat is most acute in rural communities, but wildfire smoke has choked some of Australia's largest cities.
The year's first Grand Slam tennis tournament, the Australian Open, is scheduled to start 20 January in Melbourne.
Find latest and upcoming tech gadgets online on Tech2 Gadgets. Get technology news, gadgets reviews & ratings. Popular gadgets including laptop, tablet and mobile specifications, features, prices, comparison.
Sports
Nadal is aiming to clinch a 21st major title in Melbourne, which would put him ahead of Federer's 20 as the most successful men's player of all time.
Sports
Garin, ranked 22nd, and top-ranked American John Isner, 25th overall, lead a 28-player field at the start of a revamped schedule that will not return to US soil until the Miami Open in March.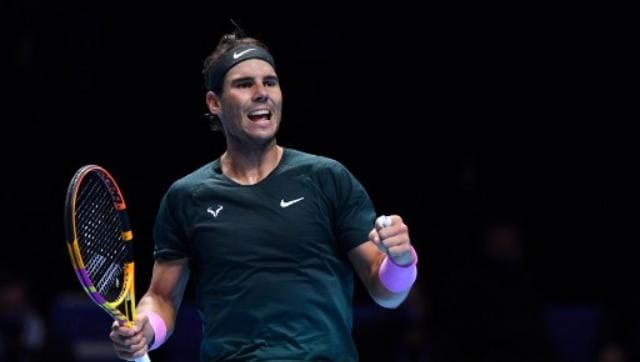 Sports
Nadal can break a tie with Roger Federer for the most Grand Slam singles titles for a man after matching him with No. 20 at the French Open in October; by March, Djokovic can surpass Federer's record for most weeks at No. 1 in the ATP rankings