International Olympic Committee awaits UN decision on shipment of sporting equipment headed to North Korea
The International Olympic Committee is awaiting an exemption on the strict sanctions imposed upon North Korea, which they have asked the UN Security Council to grant for the transportation of sporting equipment.
International Olympic Committee (IOC) President Thomas Bach said on Friday that an exemption from the UN Security Council to transfer sports equipment to North Korea would boost its efforts to thaw tensions on the Korean peninsula.
The UN Security Council has increased sanctions on North Korea since 2006 to choke off funding for Pyongyang's nuclear and ballistic missile programs. Luxury goods are banned with recreational sports equipment falling under that category. The IOC said that a request to the UN Security Council's sanctions committee was made to help North Korean athletes prepare, qualify and participate in Olympic Games. Bach said he was hopeful of a positive result.
"Such a move can also facilitate the IOC to continue to contribute to the thawing of tensions on the Korean peninsula through sport," the German said in a statement, adding, "we are grateful to the UN Security Council sanctions committee that they granted an exemption for the equipment having been provided by the IOC to North Korean athletes during the 2018 Pyeongchang Winter Olympics Games and would hope that this can be extended."
The IOC's efforts to "ensure a level playing field" for athletes regardless of their background or country of origin was blocked by the United States on Wednesday. "The request for exemption was confined to equipment for a limited number of athletes so that they can prepare to qualify and participate in upcoming Olympic Games," the IOC added.
Bach said in May that the IOC, at the request of North and South Korea, would support peace talks on the Korean peninsula with sports initiatives. The two countries marched under a unified flag at the opening and closing ceremonies of February's Winter Olympics.
Find latest and upcoming tech gadgets online on Tech2 Gadgets. Get technology news, gadgets reviews & ratings. Popular gadgets including laptop, tablet and mobile specifications, features, prices, comparison.
World
Lee inherited control from his father in 1987 and during his nearly 30 years of leadership, Samsung Electronics became a global brand and the world's largest maker of smartphones, televisions, and memory chips
World
Sudan has agreed to pay compensation for victims of the 1998 bombings of the US embassies in Kenya and Tanzania, attacks conducted by Osama bin Laden's Al-Qaeda network while he was living in Sudan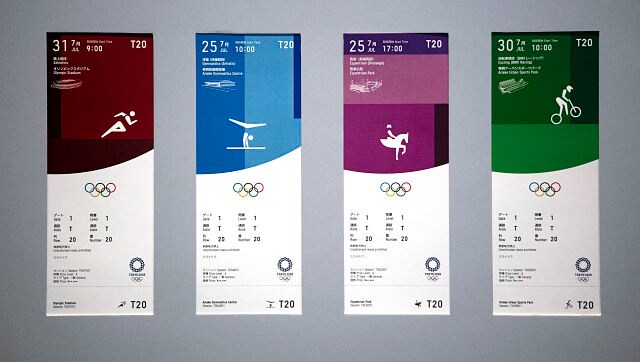 Sports
The ticket situation — like everything else surrounding next year's postponed Olympics — is up in the air. Conditions will depend on the pandemic.