International friendlies: Spain draw shows Germany coach Joachim Low areas for improvement ahead of World Cup
Rodrigo Moreno put Spain ahead after just six minutes in Duesseldorf, but hosts Germany levelled when Thomas Mueller hit a superb equaliser in his 90th international.
Düsseldorf: Germany head coach Joachim Low says he knows the areas where the defending champions must improve before the World Cup after drawing 1-1 with Spain on Friday.
Rodrigo Moreno put Spain ahead after just six minutes in Duesseldorf, but hosts Germany levelled when Thomas Mueller hit a superb equaliser in his 90th international.
"There was a good intensity to the game, it was a test in which we were able to learn a lot," said Low.
"Both teams have room to improve and you do not always want to show everything so soon before a World Cup."
Barcelona midfielder Andres Iniesta gave the Germany midfield a masterclass during the first 45 minutes.
The 33-year-old outplayed Germany midfielders Sami Khedira and Toni Kroos by producing countless silky passes at the heart of Spain's attack.
"You could see that Spain had a lot of combinations who play together regularly and had that automatic understanding," said Low.
"We knew that Spain are hard to defend against, you have to almost defend against them man-to-man.
"We wanted to see a few mistakes, so we know which areas we need to work on.
"Both teams will have more to show by the time the World Cup comes around."
Spain, who host Argentina on Tuesday in Madrid, are now 17 games unbeaten while Germany's run is 22 without defeat as they prepare to play Brazil in Berlin, also on Tuesday.
Germany were punished for living dangerously as Spain dominated the early exchanges.
Mats Hummels was at fault for the opening goal, leaving too much space for Iniesta to tuck the ball behind the German defence for Moreno to score.
"At the start, we had real problems, but then we managed to start playing well, which is also a sign of our quality," said Hummels.
Germany's Real Madrid midfielder Kroos admitted Spain were the better team early on.
"The first 20 minutes belonged to the Spanish, after that we played well," said Kroos.
"All in all, it's a fair result, it was a good game and a good test for us.
"We're at a good level, but we can still play better, especially in defence where we allowed the Spanish too much room."
Spain coach Julen Lopetegui took the positives from having frustrated the Germans in their own backyard.
"Overall, I see this match very positively," said the Spain boss, who praised Thiago Alcantara and Isco for the problems they caused in Germany's midfield.
"We played against the best of the world champions at (their) home.
"We played with personality, ambition, rigour and confidence in who we are.
"I'm happy with the performances of Thiago and Isco.
"Of course, there are always things to improve.
"The score is fair, we can not claim to have dominated for 90 minutes against the Germans, but we tried to play all our cards and we tried to win the match.
"It was a great game for the spectators, between two teams who really wanted to win."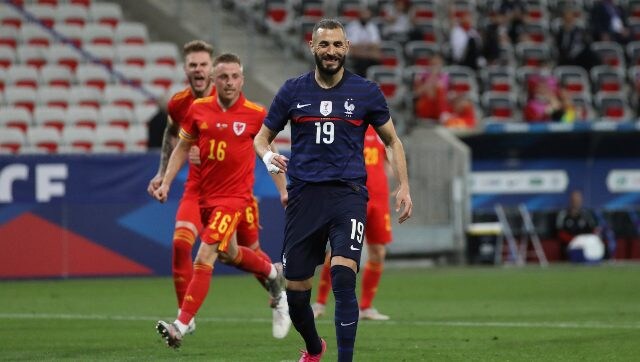 Sports
Benzema edged two previous winners, Kylian Mbappe and N'Golo Kante, in the France Football poll announced on Friday
Sports
After a stoppage of around 45 minutes at the Benito Villamarin, the Spanish federation (RFEF) confirmed the last-16 game had been abandoned, with the score at 1-1.
Sports
The Egyptian will be missing for the rest of the month as he leads his country at the Africa Cup of Nations.