International friendlies: Injury-ridden Russia toughen up to battle in warm-up matches against Brazil, France
Russia are a team of walking wounded who have already lost their starting forward and a pair of key defenders for the June 14 to July 15 World Cup finals
Moscow: World Cup hosts Russia will test their World Cup mettle in two tough friendlies against Brazil and France that just might lift team spirits after a rash of bad injuries.
Coach Stanislav Cherchesov lined up the trophy favourites to brace his men for the pressure of living up to Vladimir Putin's expectations on home ground.
The absence following foot surgery of Brazil star Neymar should take little glitter off matchups that still feature the likes of teammate Philippe Coutinho and France's Paul Pogba.
But Russia are a team of walking wounded who have already lost their starting forward and a pair of key defenders for the June 14 to July 15 World Cup finals.
All three went down while playing in the bitter cold that last month gripped Europe and turned some Russian pitches into sandpits.
"The way things are going, we are losing a key player to injury every month," Cherchesov said ahead of Friday's clash in Moscow with Brazil and Tuesday's encounter in Saint Petersburg with France.
"Now our job is to end all the moaning about our losses and have excellent preparations for the World Cup."
Hungry for glory 
Fans are desperate to see Russia's home World Cup be the one where they progress past the group stage for the first time since the 1991 collapse of the Soviet Union.
Cherchesov took over Russia's reins after they crashed out of Euro 2016 without winning and drew scorn from the media in Moscow.
His rebuilding effort is culminating with a flurry of matches against some of football's most storied nations.
Russia were cautious in a 1-0 loss to Argentina but showed resolve in coming from behind twice to draw 3-3 with Spain in November.
Those results left fans encouraged about their prospects in a group that includes Saudi Arabia and Egypt.
The hosts and Uruguay are favourites to make the last 16.
But the air was sucked out of the team when Zenit Saint Petersburg striker Alexander Kokorin ruptured his right knee ligaments in a Europa League match last week.
The very same injuries also sidelined Spartak full-back Georgy Dzhikiya and CSKA Moscow wing-back Viktor Vasin — the heart of Russia's defence.
Brazilian-born right-back Mario Fernandes will also be missing for an unknown duration because of a thigh strain.
Yet Russia's biggest problem has been quality finishing and Kokorin's shattered knee may be particularly costly for the coach.
The 26-year-old has netted 12 times in 48 matches and is the trusted partner of forward Fyodor Smolov.
The former Dynamo Moscow teammates have combined for 22 goals in Russia this season and Kokorin was playing some of the best football of his career.
Moscow's Sport Express called him "the most talented player born in Russia in the latter 1990s."
Cherchesov's options without Kokorin are limited and there is little time to try out formations other than his preferred three men up front.
Brazil and France were meant to be Russia's big test before Cherchesov fine-tunes his lineup against Austria and Turkey around two weeks before the World Cup kicks off.
Now Russia will now play them with just two listed forwards and a makeshift back four.
Yet not all is doom and gloom for the hosts.
Cherchesov's squad have a reputation for raising their game according to the competition and they enter the final stretch with seemingly little to lose.
They will further be bolstered by new stadiums packed to the rafters with fans hungry for glory.
"We have enough good players to choose from," Russian Football Union President Alexander Alayev said.
"Our guys are very ambitious and professional."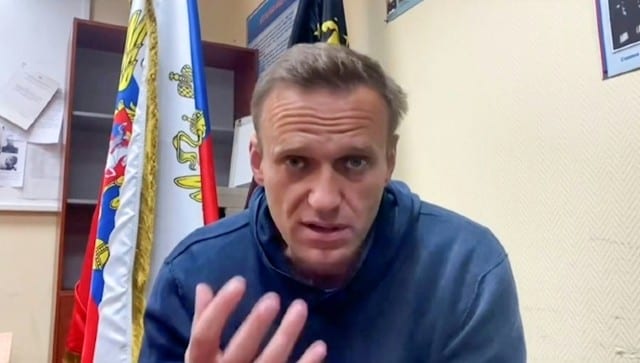 World
A vocal critic of Russian President Vladimir Putin, Navalny late March had his jail time extended to nine years after he was found guilty of embezzlement and contempt of court
World
Billionaire investor George Soros said that Xi approved of a special military operation of Ukraine by Russia, but asked Putin to wait until the conclusion of the Beijing Winter Olympics
World
Addressing the press at the UN headquarters in New York, Bhutto said Pakistan is not part of any conflict and does not wish to be part of any conflict