International friendlies: England's Gareth Southgate dismisses Boris Johnson's opinion of Russia hosting World Cup
Southgate said his experience of travelling to Russia for last year's Confederations Cup was on a par to previous World Cups.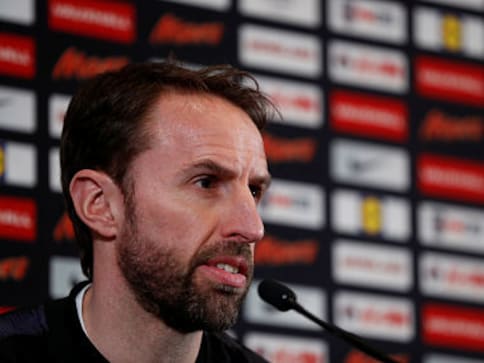 London: England manager Gareth Southgate said on Thursday that he has "little interest" in British Foreign Secretary Boris Johnson's opinion on Russia hosting this summer's World Cup.
Johnson agreed on Wednesday with a fellow member of parliament's assertion that Russian president Vladimir Putin would exploit the World Cup as Nazi dictator Adolf Hitler had done with the 1936 Berlin Olympics.
Political relations between London and Moscow are in crisis over the 4 March nerve agent attack on a former Russian spy Sergei Skripal in Britain, which the UK is blaming on the Kremlin.
"I think the rest of the world are viewing it that way," said Southgate when asked if the World Cup could still be a festival of football despite the political cloud.
"It's of little interest to me what the Foreign Secretary thinks about it."
The number of England fans expected to travel to Russia is lower than normal for major tournaments.
Earlier on Thursday, Russia's ambassador to Britain insisted that travelling fans will be safe during the tournament.
And Southgate said his experience of travelling to Russia for last year's Confederations Cup was on a par to previous World Cups.
"I was in Russia last year for the Confederations Cup," he added.
"I think there were about 15,000 fans from Chile, it was an incredible atmosphere in the stadiums. The stadiums were brilliant, the facilities and training grounds were excellent.
"It felt like the other World Cups I've been to in terms of the experience inside the stadiums and the atmosphere for the games."
Southgate's preparations for the tournament on the field continue on Friday when England face the Netherlands in Amsterdam.
Arsenal midfielder Jack Wilshere has been ruled out due to a knee injury, but Southgate is hopeful he could still feature when Italy travel to Wembley for another World Cup warm-up friendly on Tuesday.
And Southgate confirmed that Jordan Pickford will get the chance to further his case to be England's number one in Russia as the Everton goalkeeper will earn just his second cap.
Sports
The England-Scotland match on 18 June is traditionally a high-octane encounter both on and off the pitch — England beat the Scots 2-0 when they hosted Euro 96 at Wembley in a group match.
Sports
Former England goalkeeper David James speaks to Firstpost.com about the team spirit of the England squad, his memories of playing in Euro 2004 and more.
Sports
The rivalry among this crop of England players is rooted in mutual respect and teamwork. Instead of seeing themselves as individuals banner carries of their teams, they are invested more in elevating each other's chances as a successful international unit.