International Boxing Association adopts WADA rules to save sport from expulsion in 2020 Olympics
The AIBA informed, 'Following the review of the International Boxing Association's Corrective Action Report (CAR), the World Anti-Doping Agency (WADA) concluded that all non-conformities based on the CAR have been addressed appropriately by AIBA.'
Lausanne: The International Boxing Association (AIBA) on Monday claimed that it has become WADA-compliant since adopting a revamped anti-doping programme, which was cited as an area of concern by the IOC when it threatened to expel the sport from the 2020 Olympics.
"Following the review of the International Boxing Association's Corrective Action Report (CAR), the World Anti-Doping Agency (WADA) concluded that all non-conformities based on the CAR have been addressed appropriately by AIBA," the AIBA said in a statement.
AIBA has been ordered to revamp its doping programme, its judging and refereeing system and the governance structure by the International Olympic Committee to save boxing from expulsion from the 2020 Games.
After outsourcing the management of its anti-doping programme, the AIBA is likely to join the Independent Testing Authority by June this year.
"Being in compliance with the World Anti-Doping marks a big achievement for AIBA and shows its commitment to move our organisation forward. We believe this is just the first step and we will continue our talks with WADA as we working together in the fight for clean sport," AIBA Executive Director Tom Virgets said.
AIBA said it is currently making "strong efforts" to ensure a secure and functional Anti-Doping system is in place during the World Championships next year.
With its new partners, the Global Association of International Sports Federations' (GAISF) and Doping-Free Sport Unit (DFSU), AIBA is currently establishing a new anti-doping educational programme dedicated to ensuring that "all AIBA member federations and athletes understand the applicable rules and regulations".
The IOC has also objected to to the appointment of Uzbek Gafur Rakhimov as AIBA President owing to his alleged links to financial crimes, a criticism that has been rejected by AIBA.
Find latest and upcoming tech gadgets online on Tech2 Gadgets. Get technology news, gadgets reviews & ratings. Popular gadgets including laptop, tablet and mobile specifications, features, prices, comparison.
Sports
The paper, commissioned by the IOC in collaboration with UN and INTERPOL, advises organisations and federations against slashing salaries of sports professionals, which could lead to criminal groups taking advantage of the situation.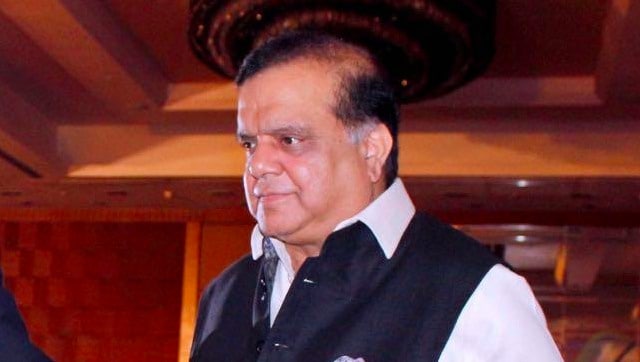 Sports
IOA president Narinder Batra called for the hostilities between him and senior officials such as secretary general Rajeev Mehta and vice-president Sudhanshu Mittal to come to an end.
Sports
Roberto Duran fought over five decades, held four different world titles, and his record stands at 103 wins, with 70 knockouts and 16 losses.