Intercontinental Cup: India to play against Chinese Taipei in opening match of tournament at Mumbai
India will take on Chinese Taipei on the opening day of the Hero Intercontinental Cup which kicks-off at the Mumbai Football Arena on 1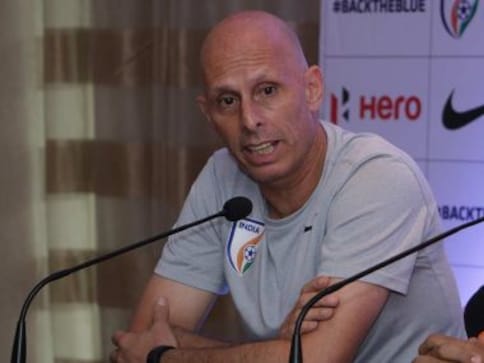 Mumbai: India will take on Chinese Taipei on the opening day of the Hero Intercontinental Cup which kicks-off at the Mumbai Football Arena on 1 June.
The other two teams in the competition – Kenya and New Zealand – will play their first match against each other the next day.
The tournament, which will be telecast live, is being organised as part of the India's preparation for the AFC Asian Cup to be held next year in the UAE 2019.
Indian team head coach Stephen Constantine has described the Intercontinental Cup as a "very important tournament for development".
"The Intercontinental Cup is a very important tournament for our progression and development. It is good that New Zealand are coming as they have a strong team," he said.
"Chinese Taipei have improved in the last four-five months and the Kenyans will be strong and physical. In fact, any team from Africa will be a challenge for us," he added.
The national team is currently camping here as part of preparation for the tournament.
The four-team tournament has representation from the CAF region in the form of Kenya, New Zealand from the Oceania, and Chinese Taipei from the AFC.
Several players from Kenya and New Zealand have been playing their professional football across the globe and fans in Mumbai will be in for a major treat.
All the four teams will play against each other once before the top two teams compete in the grand finale to be held on 10 June.
The Indian team is currently ranked 97 and was on an unbeaten run for 12 official matches for a span which extended from June 2016 to November 2017.
The fixtures:
1 June : India vs Chinese Taipei.
2 June : Kenya vs New Zealand.
3 June : India vs Kenya.
5 June: Chinese Taipei vs New Zealand.
7 June: India vs New Zealand.
8 June: Chinese Taipei vs Kenya.
10 June: Final.
Sports
Dyche's success with Burnley, who are playing in the Premier League for a sixth consecutive season, had led to speculation of a move.
Sports
Forest are bottom of the second tier and Wednesday's home defeat by Middlesbrough left them without a win from any of their first seven league matches.
Sports
Semplici was dismissed after Cagliari lost 3-2 at home to Genoa on Sunday, leaving them 17th in Italy's top-flight with just a point from their three opening league matches.