Intercontinental Cup: Full-strength India take field with Asian Cup in mind, opponents set to test their bench strength
India are taking the tournament seriously, keeping the 2019 Asian Cup in mind, but their opponents are using the opportunity to test their bench strength.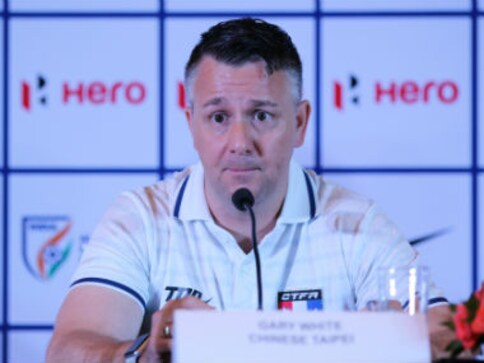 Mumbai: In last two years, India's senior football team has seen more good days than bad. They enjoyed a 13-game unbeaten run, thanks to which they qualified for the 2019 Asian Cup. They also won the tri-nation series at home last year. Sunil Chhetri, India's talismanic captain, has been in phenomenal form, helping his team to victories with his sublime play. To prepare the team for the Asian Cup challenge, AIFF is organising the Intercontinental Cup, where India will compete against New Zealand, Kenya and Chinese Taipei. Considering the teams India will be playing, it's a good step taken by the federation, but the hosts' will be up against opponents who are bereft of their best players.
India's FIFA ranking might tell a picture that they are better than their Intercontinental Cup rivals, but that's clearly not the case. New Zealand have players such as Winston Reid, who plays for West Ham United in the Premier League and Chris Wood, who plies his trade with Burnley, while Kenya's Victor Wanyama plays for Tottenham Hotspur. None of these big players will play in the Intercontinental Cup, which is starting on 1 June, as all three countries have come with youthful, inexperienced players, purportedly to test their bench strength. India, though, are taking the tournament seriously, keeping the 2019 Asian Cup in mind.
"We are a young side and our squad makes up from players who play in the domestic league. We chose to pick these players because our league is still on, and we wanted to give an opportunity to youngsters, and hopefully they rise to the occasion," Kenya's assistant coach Francis Kimanzi said at the press conference. Kenya might be here with a second-string team, but Kimanzi thinks that his team has the ambition to win the title.
"When you're invited for a tournament, you always want to win it. Our players want to give their best on the field and also learn from the experience, but is there anything wrong if we learn by winning?" he said.
New Zealand's FIFA ranking is 133, 36 places behind India, but there's a huge gap between both teams in terms of quality. New Zealand have a quite a few players playing in top leagues of England and in United States' Major League Soccer (MLS). Considering the league is still not over in the US and with top players being rested, New Zealand manager Fritz Schmid has named six uncapped players in the squad and only five players have played 10 or more matches with the national team.
"I wouldn't call this as an experimental side. I would call it a side with promising young players. The reason for having them here is because they have shown potential and made themselves aware," Schmid said when asked about the choice of picking young players. Since New Zealand have failed to qualify for the 2018 FIFA World Cup, they don't have any big matches for some time, and Schmid said they will use the four-nation event as an opportunity to test new players who get a chance to make an impact against national sides.
Schmid also said the tournament is important for New Zealand because they do not get many chances to play good sides because of their location. "Our geographical situation and also due to our FIFA ranking, we don't have opponents lining up or pushing to play international friendlies with New Zealand. We have to be very grateful for every opportunity we get," Schmid said.
Unlike New Zealand and Kenya, Chinese Taipei coach Gary White knows a thing or two about India. He was the coach of Guam national team when they beat India 2-1 in the 2018 FIFA World Cup qualifiers. Under White, Chinese Taipei have improved a great deal, beating the likes of Bahrain and Mongolia. But White is also missing key players as many of them are playing leagues in China and now the youngsters are getting a chance to play at the high level.
"They are a young team but I'm excited about them. There are 10 U-23 players in the squad, so it's good for our future. Youth can sometimes work for you because it's a motivating factor for players to play such big matches. For seniors, this can be just another game but for others, it's the first time and that can be special," White said.
He added that Chinese Taipei are taking the competition as a preparation for the Asian Games. "It's a challenge for the youngsters to take up the responsibility and show the potential for the future. Playing against the opponents in the likes of India, Kenya and New Zealand in the first tournament is really special and that lies for our players ahead. We have to dig deep before the Asian Games in August and we're ready to do that."
A good performance for the Indian team in the Intercontinental Cup can boost players' morale. Their opponents may not have the usual big names but good performances against the likes of New Zealand and Kenya should be treated as positive step for India. But even against inexperienced teams, a strong India will have their task cut out.
First Cricket News
There are chances of light rain on 31 July. Humidity will be over 80 percent. The wind speed will range from 10 to 15 km/h.
Football
Lionel Messi opened the scoring and Neymar scored twice as French champion Paris Saint-Germain beat French Cup winner Nantes 4-0 to win the Champions Trophy on Sunday.
Football
France centre-back Jules Kounde has agreed a move to Barcelona from Sevilla, both clubs announced on Thursday, without giving details on the length or cost of the deal.