IPL 2016: Leaving Harsha Bhogle out demeans a self-made Indian who makes us proud
Bharat Mata would be sad to see the humiliation of this great son, ironically in her name, by corrupt, incompetent, hypocritical, undeserving, dynastic dictators
Had he picked up a tricolor and deliriously run around the stadium chanting "Bharat Mata Ki Jai" after the India-Bangladesh T-20 match, it is quite likely that Harsha Bhogle would have been in the IPL commentary box today.
Instead, he chose to dispassionately analyse the game. When deshpremis wanted to hear jingoistic hyperbole about the triumph of their team, Bhogle made the mistake of talking also about the Bangladeshi cricketers who lost a game they could have won. Apparently, in these intolerant times, being a cricket bhakt isn't enough.
Bhogle is too much of a gentleman to talk about the reasons for the sudden termination of his IPL contract. On his Facebook page, he writes: "I still don't know why I am not doing the IPL. I haven't been told. I can accept the fact that people don't like me. But I genuinely hope it isn't because cricketers have complained about what I have to say."
But there is speculation that Bhogle is the latest victim of the current epidemic of pseudo-nationalism that competes with hypocrisy in many Indian veins. His IPL contract has been terminated abruptly, without the courtesy of an explnation, for being objective and neutral.
The theory goes that Bhogle's analysis after the India vs Bangladesh match enraged an actor whose Deshpremi, incidentally, was a box-office disaster. This entertainment tycoon, a putative president who allegedly loves to invest in Panama and avoid paying taxes in India, tweeted out his displeasure without naming names. No, the actor wasn't Rishi Kapoor. He wasn't Ranbir Kapoor either.
The actor's angst was retweeted by Indian captain MS Dhoni with literally "nothing to add". When India's most famous actor, someone close to the ruling dispensation, and the country's cricket captain strike a partnership and bat for partisanship, what chance does a commentator have against this lethal attack on his credentials?
Bear in mind that the man running Indian cricket these days from behind Shashank Manohar's mask is Anurag Thakur. Thakur has all the qualifications for being a cricket administrator. He has never played the game, is a member of a political dynasty, has faced corruption charges, is a BJP parliamentarian, and a cheerleader of the Bharat Mata ki Jai brigade who loves to deal in binaries like 'either you are with us or with Afzal Guru and his saviours.' So, it isn't a big surprise if Bhogle's lack of hyper-nationalism was not tolerated by the current BCCI bosses.
As Boria Majumdar writes, "Harsha, it seems, is paying the price for being objective. Getting the boot for not screaming nationalist slogans from the commentary box."
It is a shame if Bhogle's credentials are being judged on such frivolous criteria. It is an insult to his dedication to and passion for the game he chose, even after having a lucrative business school degree, going through the tough grind of All India Radio, Doordarshan and cable TV before becoming a globally-respected commentator.
To put his struggle and achievement in the right context, bear in mind that this country of more than 100 crore has produced just one aam aadmi cricket commentator in over three generations. Apart from him, every Indian commentator is a former player, an expert by virtue of having been out there in the middle. A Bhogle, literally, comes once in three decades.
But even in this galaxy of experts, Bhogle has been a star. His understanding of the game, command over the language, witticism, turn of phrase that match the famed Hyderabadi turn of the wrist, cheerful mien and joie de vivre that percolate out of the commentary box and infect listeners have turned him into a legend.
For his fans, listening to Bhogle is a unique experience: It is a joyful mix of poetry, prose, cricket, philosophy and one-liners that make you smile every time you remember them. And, as a bonus, those interested in scrabble, get tips on how to score the maximum by using single-vowel words like zephyr and those keen on hair-transplant get the latest tips.
Insulting Bhogle is demeaning a great, self-made Indian who makes each one of us proud.  Even Bharat Mata would be sad to see the humiliation of this great son of India, ironically in her name, by the corrupt, incompetent, hypocrite, undeserving, dynastic dictators who control the sport.
Let us know your thoughts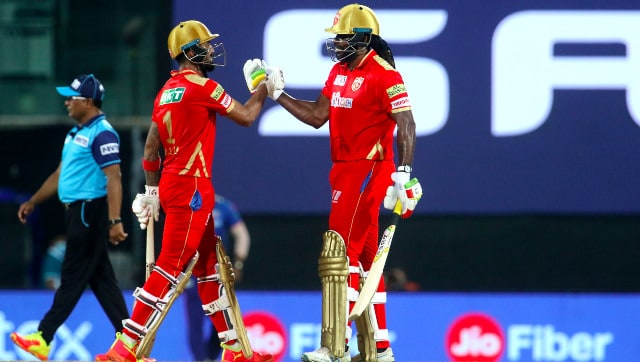 First Cricket News
With IPL 2021 set to resume from 19 September in the UAE, the KL Rahul-led Punjab Kings find themselves in the sixth spot on the table after three wins and five defeats.
First Cricket News
Malinga, one of the most decorated limited-overs bowlers of all time, announced his decision a little over a month before the ICC T20 World Cup in UAE, for which he was overlooked.
First Cricket News
The players began their early departures for the remainder of the IPL, starting September 19, after India's fifth Test against England was postponed indefinitely following COVID-19 outbreak in the Indian camp.