Indonesia SSP: Kazumasa Sakai aims to end Japanese men's singles misery in final against Kidambi Srikanth
Japan's journeyman Kazumasa Sakai has a golden opportunity to win his first Superseries title with a win over Kidambi Srikanth in the final of 2017 BCA Indonesia Superseries Premier.
There are very few teams who can match up to China's success in badminton. Asian teams are heralded as the masters of the sport, however, Japan has only recently tasted success at grand tournaments. Misaki Matsutomo and Ayaka Takahashi claimed Japan's first ever Olympic badminton gold at the 2016 Rio Olympics, and earlier this year, Japan clinched gold at the inaugural Badminton Asia Team Championship.
Much of their success comes down to the aggressive style of game from women's singles and doubles. Surprisingly, the men's singles haven't achieved much as yet. As per the latest Badminton World Federation (BWF) rankings, four Japanese shuttlers are placed in the top 15 of women's singles, while none of the men's singles from Japan are to be seen in the top 25. Kento Momota – who was once tipped as the 'next Lin Dan' – managed to bag four Superseries medals from 2015 to 2016 before he was convicted for involvement in gambling. After him, there hasn't been any established men's singles shuttler from Japan.
On Sunday, Kazumasa Sakai – Japan's second highest-ranked male shuttler – has a golden chance to put an end to the men's singles misery by clinching gold at the 2017 BCA Indonesia Superseries Premier. The World No 47 faces a stiff challenge against India's Kidambi Srikanth, who is eager to win the title after losing to compatriot B Sai Praneeth in the final of the Singapore Superseries in May.
One of the reasons why Sakai – who started the campaign as a qualifier – still stands a chance against the former World No 4 is due to a number of upsets since the start of the Indonesia Open, making room for lesser-known shuttlers to grab the headlines with their high intensity play.
The 27-year-old shuttler stole the show at the 2012 Scottish Internation despite losing to India's Anand Pawar in three games in the final. His range of shots and wrist wizardry earned him a lot of praise back in his home country. A sudden dip of form post the 2012 London Olympics saw him contesting in local tournaments like Challengers and the national championships. He disappeared from the international circuit after winning the 2012 Russian Grand Prix Gold but made a comeback in 2014 by winning the All-Japan Society of People Conference Singles and the 2015 Portugal International Singles championship.
Host nation Indonesia has been an integral part of Sakai's development, who admits that his growth is down to the skills he picked up while practicing for two years from the age of 18 to 20 at PB Agile, a badminton club in Jakarta. "I practice in Agile because netting technique (technique playing in front of the net) is good. It was on the advice of my club coach, Karel Mainaky," Sakai was quoted as saying by Media Indonesia after winning the semi-final against HS Prannoy.
In order to practice in Indonesia, Sakai rejected an offer from one of the top universities in Japan and decided to train in Jakarta after graduating from senior high school. "I learned how to play good netting in Indonesia, I think Indonesia is the best place to practice it," Sakai added.
The Japanese shuttler amazed the crowds with his sublime net plays and his ability to hit quick forehand drives in deciding games against Rajiv Ouseph in the quarter-final and against Prannoy.  It was only in the second game against Prannoy that Sakai showed an urgency to attack. Prannoy also tried to put up a resistance and kept his calm but ultimately lost in the third game.
"Of course, I'm very disappointed because I'm not at the top level, I think maybe in the second game actually have a chance but I realise I'm doing a bad rally," Prannoy said after the match.
"He is very fast, with both foot movements and defence. I was overwhelmed, I respect him," he added.
There is no doubt that the Japanese has a lot of talent. However, Sakai must deliver against an attack-minded Srikanth, who loves to dominate the court.
Sakai will not only be fighting for Japan but also for Indonesia as a title win would be a perfect gift in return for the host nation, which gave him important lessons during his teens. He has already sent out a message that the title clash will not be an easy task for Srikanth.
Follow our live blog for live scores and updates from the final day of the Indonesia Superseries Premier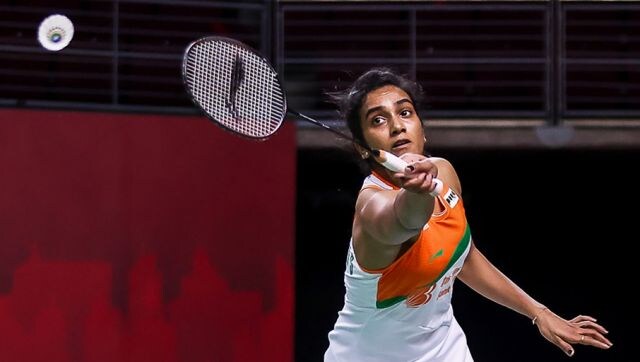 Sports
In the absence of reigning champion Carolina Marin, who will be PV Sindhu's biggest challengers? From Nozomi Okuhara to Tai Tzu Ying, here's a technical analysis of reigning women badminton stalwarts vis-a-vis Sindhu.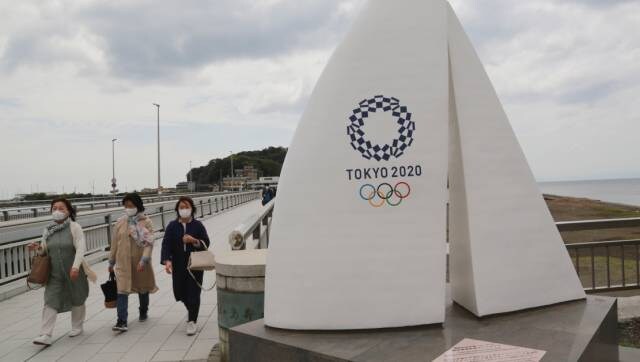 Sports
The Olympics risk becoming an incubator for "a Tokyo variant."
Sports
Battling injuries and indifferent form, Saina, 31, couldn't make her fourth Olympics after the sport's governing body, BWF, cancelled the last three qualifiers due to the pandemic.