Indonesia Masters: Wily Tai Tzu Ying proves too quick for Saina Nehwal; wins title at a canter
Saina Nehwal, conqueror of three of the best shuttlers in the world in the rounds leading up to the final, had to remain content with the runner-up prize as she was mercilessly bulldozed at 21-9, 21-13 by Tai Tzu Ying
You can have limited talent at your disposal, and yet get far if you have a strong temperament and are willing to put in the hard yards. But when, on the other side of the net stands one who not just possesses phenomenal talent, but also backs it up with a powerful work ethic, the chances of you ending up on the topmost rung of the rostrum dissolve into thin air.
So it was that Saina Nehwal — she who has had to depend on unrelenting labour to fill in the gaps left by God when he was handing out talent — found top-seeded Tai Tzu Ying of Chinese Taipei simply irresistible in her quest of the women's singles crown of the Indonesia Masters World Tour badminton championships in Jakarta.
The 27-year-old Indian, conqueror of three of the best shuttlers in the world in the rounds leading up to the final, had to remain content with the runner-up prize as she was mercilessly bulldozed at 21-9, 21-13 in three minutes under the half-hour mark, for what was her seventh consecutive defeat at the hands of the charismatic Taiwanese World No 1.
Tai, who had unexpectedly surrendered the Malaysia Masters title to Intanon by a wafer-thin margin one Sunday back, was at the peak of her form against a player whom she led 8-5 in 13 previous career head-to-head meetings. She was just too fast and wily, and looked supremely confident that she could further extend her hegemony over Saina.
To use a metaphor from the racing arena, the final was a no-contest, a futile tussle between a speedy thoroughbred and an honest workhorse. The graceful, balletic footwork and overflowing arsenal of strokes kept the Taiwanese a step ahead of the Indian throughout the brief encounter — so short that neither player had really broken sweat by the end.
There can be no two opinions that Saina was much slower on her feet than she had been in her earlier matches; and she also had difficulty deciphering the Tai mystique. Her smashes were often wide, and her tosses kept going long at the opposite baseline. No amount of urging and strategising by coach Pullela Gopichand could energise his ward into getting some sort of gameplan going.
It is only possible that the Indian would have put up a better show against Tai if their encounter had taken place in the opening rounds of the tournament, when Saina's body and mind would have been much more fresh and eager for battle.
However, after playing four rounds, in the course of which she eliminated three seeded players — China's Chen Yufei (No 7), compatriot PV Sindhu (No 2) and Thailand's Ratchanok Intanon (No 4) — Saina appeared to neither have the legs nor the well of emotion to drag the No 1 seed across the length and breadth of the Istora Senayan centre court.
One depressing statistic of the match is that Saina never led at any stage of the encounter. The initial portents themselves were ominous. Opening out to 3-0 and 6-1 leads with some exquisite drop shots on both flanks, Tai simply kept increasing her advantage until the two went into the breather at 11-3. There was more suffering in store for Saina, as she failed to read her antagonist's eye-filling strokes, and fell further behind to 8-16 before Tai closed out the opening game for the loss of one further point.
The second stanza was virtually a mirror-image of the first. Tai went up 4-0, then floored the gas pedal to enlarge the lead to 10-4 and then 13-5 and 17-10, before conceding a few points to some unnecessary gallery play. But she never really lost sight of her objective; and Saina's misery came to an end shortly thereafter when yet another of her tosses floated out at Tai's baseline.
There were bitter-sweet moments on the day for some 8,000 Indonesian fans packing the Istora Senayan to the rafters, with their compatriots contesting for four of the five titles at stake, but winning only two of them. That sort of arithmetic, in this badminton-mad nation, was barely acceptable, for they would have hoped to take at least the lion's share of the spoils.
In fact, four of the five finals on the day, including the two stellar singles title clashes, proved to be drab, one-sided affairs — as often happens when semi-finals on the previous day have been hotly contested. The sole exception was the men's doubles, which provided rich fare and ended in a 11-21, 21-10, 21-16 triumph for the host nation's World No 1 pair of Marcus Fernaldi Gideon and Kevin Sanjaya Sukamuljo, at the expense of the second-seeded Chinese combination of Li Junhui and Liu Yuchen.
But there was the consolation of an Indonesian pocketing the prestigious men's singles crown. Anthony Sinisuka Ginting, who is being touted as the future of his country's badminton, was full value for his first-ever World Tour title, handing Japanese giant-killer, Kazumasa Sakai, a comprehensive 21-13, 21-12 drubbing in a matter of 33 minutes.
Between them, the two unseeded players had eliminated some of the world's top stars — Ginting knocking out third-seeded Rio Olympic gold medalist Chen Long of China and sixth-seeded Chou Tien Chen of Chinese Taipei; and Sakai accounting for top-ranked world champion Viktor Axelsen of Denmark and former world No 1, Son Wan Ho of South Korea, seeded No 4 in Jakarta.
Much to the chagrin of local fans, two Indonesian duos failed to end up with the doubles titles at stake. Top-rated Olympic champions Tontowi Ahmad and Lilyana Natsir suffered a rare off-day at the office, and bowed out to China's No 6 seeds, Zheng Siwei and Huang Yaqiong at 21-14, 21-11, while Greysia Polii and Apriyani Rahayu had no answer to the airtight defence of top-ranked Japanese, Ayaka Takahashi and Misaki Matsutomo, and lost 17-21, 12-21.
The action now moves to the Siri Fort Indoor Stadium, New Delhi, where the newly named Dr. Akhilesh Dasgupta India Open kicks off from Tuesday, 30 January; and will witness several of the world's top shuttlers, including Axelsen, Kidambi Srikanth, HS Prannoy, Shi Yuqi, PV Sindhu, Ratchanok Intanon, Carolina Marin and Saina Nehwal, taking part. Thankfully, from the Indian players' point of view, Tai Tzu Ying and Japan's Akane Yamaguchi and Nozomi Okuhara have chosen to stay away.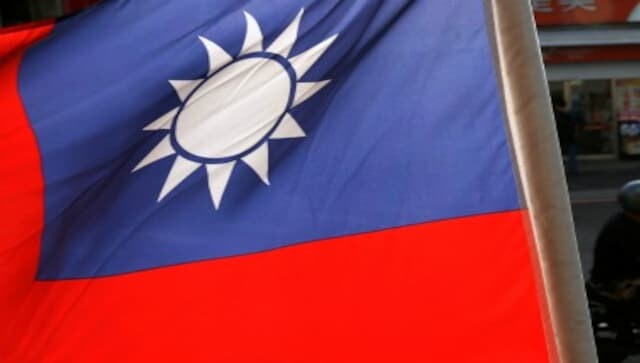 Sports
Initially neither Taiwan nor Chinese Taipei — the name used for the island in international sports events — were listed on the Hayya online portal as options, and officials said Taiwanese fans might be labelled as Chinese.
Sports
The tournament marked the first time Momota has played in Malaysia since he was involved in a car crash there two years ago, which sent his career into free fall.
Badminton
Chinese Taipei shuttler extended her domination over the Indian ace, leading 16-5 on the head-to-head record. Sindhu has now lost six matches on the trot against Tai Tzu.