India's sports federations devoid of ex-athletes at top positions as politicians rule the roost
Data shows that only one Sports Association amongst 27 has a former athlete amidst the uproar that most Indian SA's are managed by politicians.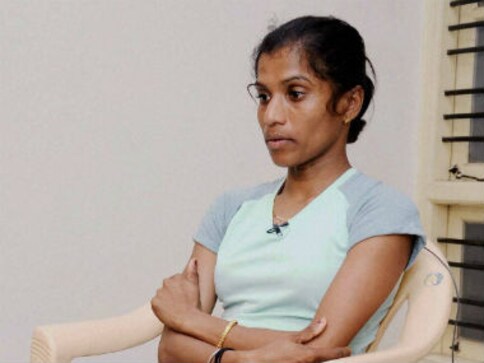 By Devanik Saha
Indian marathon runner O P Jaisha said she fainted at the Rio Olympics on a hot, humid day because no Indian sports official provided her with water or glucose water, a reminder that sports federations in India are often ignorant of sporting requirements.
Much has been written about Indian sports associations managed by politicians instead of athletes. Now, there is clear data on the details:
Only one sports association (SA)–the Athletics Federation of India–has a former national athlete as president.
Only nine SAs have former or present players on their governing bodies.
12 SAs have not made available any details about the tenures of presidents and members.
Only two SAs have any kind of plan for the future.
Women constitute between 2% and 8% of SA governing bodies. Hockey India, with 34% female representation, is the exception.
These are the key findings of a new report, Governance of Sports in India: 2016, by InGovern Research Services, an advisory, which analysed publicly available data from 27 sports associations and federations (including the Indian Olympic Association). The IOA's members include 38 national sports federations (NSFs).
Of these 38 NSFs, sports and disciplines represented by 26 NSFs–which the report probes–featured in the recently concluded Rio 2016 Olympic Games. The major findings are segregated into five major buckets:
1. Incorporation and constitution of associations and federations
Nine SAs have failed to disclose their objectives to the general public.
10 SAs have failed to make available their constitution/charter to the general public.
10 SAs have not made public their governing statute, which includes the roles and responsibilities of the president, members and other office bearers.
2. Composition of associations and federations
Only one SA has a former national athlete as its president.
As many as eight SAs do not have female representation on their governing bodies. This excludes four NSFs that have not provided any details of their governing bodies.
Of the other SAs, women constitute between 2% and 8% of the governing bodies. This doesn't include Hockey India, which has a 34% female representation.
Only nine SAs have former or present players in their governing bodies.
3. Governing Body
11 SAs have not provided information related to rotation, tenure as well as term limits of the members of their governing bodies.
12 SAs have not made available any details regarding the tenure limits of their presidents and members. Of the remaining 15 SAs, only six have set tenure limits for their presidents.
4. Financial Disclosures and Strategy
Only two SAs–All India Football Federation (Strategic Plan 2014-17) and the Indian Golf Union (Tee20 Strategic Plan 2013-2020)–have designed a strategic plan for improvement of their respective sports.
As many as 16 SAs do not publish financial statements in the public domain and/or on a regular basis.
Only one SA–All India Football Federation–has had its financial statements audited by a reputed auditor.
Only one SA–Table Tennis Federation of India–has disclosed remuneration details of key personnel.
Most SAs and NSFs have an income of less than Rs 100 crore, the report noted, while the Board of Control for Cricket in India (BCCI) earned Rs 1,266 crores in the financial year 2015-16.
5. Management of Conflicts of Interest
Only one SA–Hockey India–has adopted a conflict-of-interest policy.
None of the SAs have disclosed any conflicts of interests or transactions concerning the president or members of governing bodies.
The report outlines six major recommendations that could improve governance of sports in India:
i. Design a strategy/road-map for future: The IOA and all SAs should adopt a strategic roadmap that is disclosed to the public domain. Implementation of this roadmap should be monitored and disclosed regularly.
ii. Revamp of elections and succession planning: The SAs should amend their constitutions to set: Maximum term limits and retirement limits for members and office bearers (such as president, secretary, treasurer). Once they reach the limit, they should not be considered for future appointments.
iii. Be transparent: SAs should put their financial statements, profiles of executive council and administrative staff, budgets, expenses and remuneration details in the public domain.
iv. Mitigate conflicts of interest: SAs should disclose conflicts of interest and ensure they are not allowed.
v. Increase player- and female-representation on the council: This is important to enhance diversity on councils.
vi. IOA should be more transparent: The IOA must disclose its budgets and audited financial statements of its participation in any national and international events. For these events, it should disclose participating sportspersons, non-playing staff, including officials and doctors and a break-up of expenses.
(The author is a freelance journalist and MA Gender and Development candidate 2016-17 at Institute of Development Studies, University of Sussex.)
Sports
Ministry's Target Olympic Podium Scheme (TOPS) would be funding Bajrang's travel, boarding, and daily costs toward training camp in Michigan, USA from June 25 to July 30 (35 days) and would also cover the expenses for his personal coach and physiotherapist
Football
Kushal Das ended his 12-year tenure at AIFF which was often marred with controversies.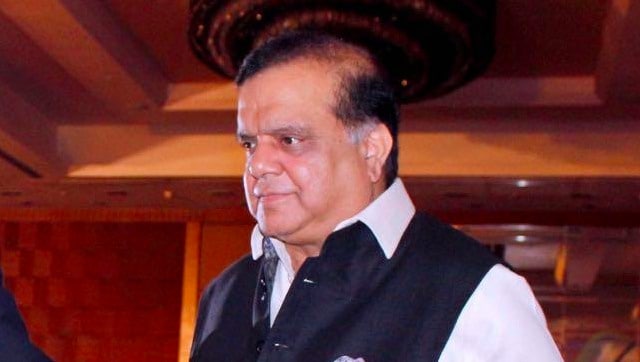 Sports
Batra was removed as IOA chief in May after the Delhi HC struck down the post of 'life member' in Hockey India