India's outing in Asian Games deserves to be celebrated, but need to temper expectations from 2020 Tokyo Olympics
The immediate forecast of a vastly successful Tokyo Olympic Games in 2020 is perhaps a tad misplaced as of now. It cannot be forgotten that the road to the Olympic Games gold is far less travelled.
From the Prime Minister to the folk on the street, everyone has felt proud of the Indian contingent's performance in the Asian Games in Jakarta and Palembang where it picked up an all-time high of 69 medals, including 15 gold. Not to be left behind, each State is feting its medallists the best way it can. Of course, the celebrations are called for.
Yet, the immediate forecast of a vastly successful Tokyo Olympic Games in 2020 is perhaps a tad misplaced as of now. It cannot be forgotten that the road to the Olympic Games gold is far less travelled. In fact, Abhinav Bindra is the only Indian who has tasted success in 38 years since the hockey team won a watered-down competition in the Moscow Games in 1980.
The road ahead is not only littered with greater challenges than the Commonwealth Games and Asian Games held this year but also fragile, demanding more care in the preparation of the athletes. And there is not much time to lose to try and prepare the select bunch to be on that quest. A good place to start would be with the Asian Games medallists and expect them to raise the bar.
Since bridge, where India won a men's pairs gold medal, is not an Olympic sport, it merits no space in this discussion on Tokyo. Similarly, of the disciplines that earned at least a medal for India in the Asian Games, wushu, squash, sepaktakraw, kurash and kabaddi will have to be left out of this attempt to envision what India can do in Tokyo 2020.
In Jakarta, India won gold in athletics (seven), wrestling and shooting (two each), boxing, tennis and rowing (one each). Besides, their athletes won medals in archery, equestrian, sailing, hockey and table tennis. We shall add weightlifting and swimming to these 11 disciplines and see if they have realistic chances of getting the tricolour to go up in Tokyo.
Let us look at some sports and athletes who can use the 22 months between now and the 24 July, 2020 start of the Olympic Games in Tokyo to be competitive contenders there. If we can detach ourselves from the emotional thread that binds us to hockey, we will concede that the Indian men's team is not quite among those which can be spoken of as medal possibilities in Tokyo.
Of the seven athletics gold medals that India won in the Asian Games, javelin thrower Neeraj Chopra is the only one who can be realistically expected to make a charge to become independent India's first track and field medallist. The gap between the others and the world leaders is so much that it would be unfair to think they will also be serious contenders.
The arrival of Hima Das earlier this year as a fast 400m runner aroused expectations. The return of Nirmala Sheoran from wilderness – or hiding, as some put it – added to it. Besides the experienced MR Poovamma, other young runners have kept the women's 4x400m relay team as eternal hopefuls, more so with coach Galina Bukharina working some magic.
There is a bunch of shooters, young and fearless, which excites followers of sport. If over the next two years, the National Rifle Association of India and the Sports Authority of India can ensure that there is no burnout – as appears to have happened with ace marksman Jitu Rai – they would have done well to put some of these on the right path.
NRAI's big challenge is to ensure that no disruption is caused by any change of coaches. This can stem from good leadership which was conspicuous by its absence in the run up to the Asian Games. Medals are not going to be won if the NRAI management attempts to keep everyone happy. Tough decisions will have to be made and stuck to if good results are to be expected in Tokyo.
The Wrestling Federation of India will want to turn a blind eye to the slide in the Asian Games. Of course, there were gold medals for Bajrang Punia and Vinesh Phogat but the number of medallists came down from five in 2014 to three now. It has its work cut out if an Indian is to win a wrestling medal in a fourth successive Olympic Games.
Staying with combat sport, boxing is another discipline that has disappointed. The returns from the Jakarta – one gold and one bronze – were not commensurate with the countless days in National camps and the amount of international exposure provided in the run up to the Asian Games. The outlook for the Olympic Games may be bleak but India will have to persist with that journey.
It may need a shake up, including having to back only those boxers who can turn up with their A games on the biggest of stages. There is some talent in reserve, especially on the women's squad, but that needs to be groomed better than it was for the Asian Games. A sincere review of the coaching staff's work may be the most critical part of preparing for the Olympic Games.
With no Indian singles player making the world sit up and take note, Yuki Bhambri's rise to the top 100 not ignored, it would be up to the scratch doubles combinations to do something in Tokyo. But with the nature of the sport being such, Rohan Bopanna does not team up with an Indian on tour and that could be of much significance in the Olympic Games.
Unless All India Tennis Association insists on Bopanna playing with an Indian – he won the Asian Games gold partnering left-handed Divij Sharan – on the ATP Tour through 2019 and in the first half of 2020, it is unlikely that India would be able to field a combination that can go farther than Leander Paes and Mahesh Bhupathi in 2004 or even Rohan Bopanna and Sania Mirza did in Rio.
The rowing gold medal came in Quadruple Sculls but that only was a saving grace for a squad that was expected to do better than return home with three medals. Dattu Baban Bhokanal gave up pursuit in Single Sculls while Sawarn Singh Virk and Om Prakash were beaten to the medals after leading much of the time in Double Sculls. They must be India's best bet.
Given that Indian badminton players have delivered medals in the last two Olympic Games and have consistently been in the top 10, it will be only fair to expect that a hat-trick can be completed. But it is also clear that the present coaching dispensation may need some introspection, if not intervention, if that dream is to be actualised in two years' time.
After all, Indonesian coach Mulyo Handoyo's training regime contributed to the highs of 2017, as evidenced by the seven Super Series titles won by Indians. As coincidences go, after his departure from India, Sameer Verma' Swiss Open Super 300 victory is the only crown that an Indian player has won in a tournament of significance.
This year, India's top woman player, PV Sindhu, lost five finals while Kidambi Srikanth, basking in five Super Series finals in 2017, placed himself in a title match only in the Commonwealth Games. These two facts alone should suffice to convince the powers that be to move swiftly towards finding an overseas coach who can catapult India to more glory in the big-ticket events.
The 3-day eventing silver medallist Fouaad Mirza (astride Seigneur Medicott) has expressed a desire to train and take part in the Olympic Games but he was the first to concede that the gap between the one-star Asian Games competition and the Olympic Games. The dressage and show-jumping in Tokyo will be of four-star level and cross-country of three-star level.
It is hard, at the moment, to see any of the sailing medallists in the Asian Games rise to the Olympic standards. Varsha Gautham and Shweta Shervegar will believe that they can, with the right training, get to Enoshima, 70km south of Tokyo, in 2020 as the first Indian women sailors at the Olympic Games but the 49er FX Women team will have to up its game several notches.
India's only archery medallists in the Asian Games hail from compound bowstyle and are not part of the Olympic programme. Over the past many years, the vastly talented recurve archers have promised much only to flounder on the big stage. Between the Archery Association of India and SAI, they will have to find a mind coach who can help the team cross the line.
The table tennis players will find it a greater challenge to take their wonderful success beyond the Commonwealth Games and Asian Games. But they are hungry to take their game to the next level and their self-belief and inclination to turn in the hard work needed makes them worthy of being supported in their quest to do well in the Olympic Games.
Besides recurve archery, India's weightlifting and swimming squads returned without a medal from Jakarta but their federations believe their athletes can cause ripples in Tokyo. If world champion Mirabai Chanu's mysterious back injury is addressed and she is trained well, she could be among those in the running to emulate Karnam Malleswari as an Olympic medallist.
Virdhawal Khade's amazing revival and backstroke specialist Srihari Nataraj's cannot be ignored and both may have the potential to do something special in Tokyo, even if the medals are a distant dream at the moment. How they plan, prepare and qualify for the Games could well determine the future of this sport in India.
India's best performance in the Olympic Games came in London in 2012 when it claimed six medals. Rio was a massive disappointment, considering that only PV Sindhu and Sakshi Malik earned medals against the dozen projected by a key official in the Sports Authority of India. There is hope that India can kick on to deliver its most successful Olympic campaign in 2020.
Subscribe to Moneycontrol Pro at ₹499 for the first year. Use code PRO499. Limited period offer. *T&C apply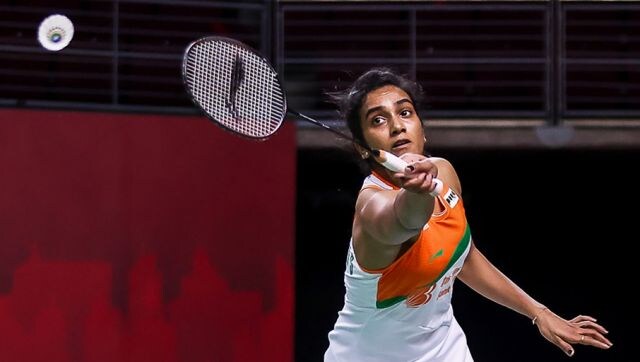 Sports
While world champion Sindhu beat Yigit Neslihan of Turkey 21-16, 21-19 in her first-round match that lasted 42 minutes, Srikanth staved off a spirited challenge from compatriot Sameer Verma to make a winning start to his campaign.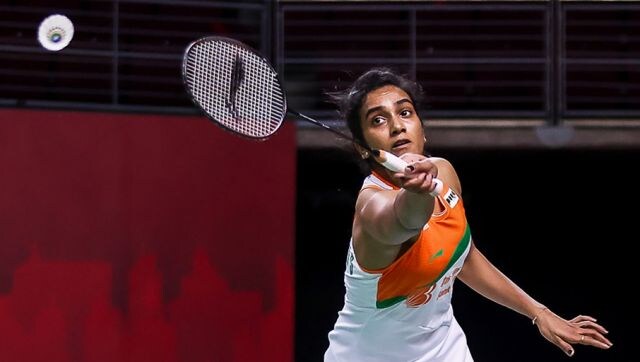 Sports
According to the draw released by the Badminton World Federation (BWF) on Tuesday, Olympic silver medallist Sindhu will kick off her campaign in the women's singles with a clash against Malaysia's Soniia Cheah.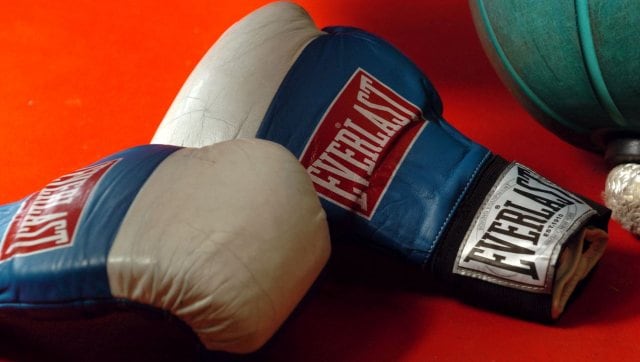 Sports
The IOC's Boxing Task Force, which is in charge of conducting the qualifiers as well as the main event for the sport in Tokyo, decided to cancel the world qualifiers and push the European qualifiers to June from April in view of the COVID-19 restrictions globally.