India's ace goalkeeper Gurpreet Singh Sandhu concedes team is placed in tough group in next year's Asian Cup
'If we don't put in our hard work and if are best games don't come out, then it is difficult, because there are very good teams,' Sandhu said.
Mumbai: Indian football team goalkeeper Gurpreet Singh Sandhu said on Wednesday that his side have been placed in a tough group in next year's Asian Cup and the players will have to give their best to make an impact in the tournament.
"We can't be complacent (and) we need to work hard. If we don't put in our hard work and if are best games don't come out, then it is difficult, because there are very good teams. Thailand, Bahrain are good teams and UAE being the home side will be a difficult side," Sandhu told reporters.
India are clubbed in Group A along with Thailand, Bahrain and UAE in the AFC Asian Cup to be held in January next year in the UAE.
"UAE and Thailand, they missed the World Cup (qualification) by small margins, so it's a difficult group. We need to be at our best, because if we are not we have to blame ourselves," the custodian added.
Asked specifically if India would be aiming to be third best team or in the first two, Sandhu said, "We need to aim to be the best, but we can't take things for granted. We need to go as underdogs and play one game at a time, try to perform (in) one game at a time.
"Against Thailand (in the first match), we need to give our best and then take it from there, because after that you know what you are capable of," he said.
India will be playing in the Intercontinental Cup starting 1 June against New Zealand, Kenya and Chinese Taipei and Sandhu described all the three opponents as tough.
"It is a very good chance for us to start building for Asian Cup. We are lucky to have good opponents coming to India and giving us games. So we need to use this opportunity, and make sure that we perform and learn from this experience, because New Zealand, Kenya and Chinese Taipei are tough teams," he said.
Asked which areas the team needs improvements, Sandhu said, "You can't point out one specific area and you need to work on everything. We have been decent defensively."
"Conceding less goals is our aim to help out the team. I have to maintain good communication with my defence partners and that's what I do. My main coordination is with the centre-backs, because if I control them and tell them, they control the others."
Sandhu also praised goalkeeper Dheeraj Singh, who played in the 2017 FIFA U-17 World Cup, terming the youngster a good prospect.
"Being the first-choice (goalkeeper) so far has been good for me. But I can't take my place for granted. And whoever the next one is, I hope he is better than me. I have high hopes from Dheeraj because he is a very good prospect and he can do a lot for this country," he signed off.
Sports
Leeds said Wednesday the club have failed with their appeal against Struijk's sending-off, which happened in the second half of Liverpool's 3-0 win in the Premier League at Elland Road. Elliott required a lengthy period of treatment before being carried off on a stretcher, and underwent surgery on Tuesday.
Sports
A spokesperson for Munich regional court told AFP subsidiary SID that both Boateng's lawyer and the state prosecutor have contested the verdict.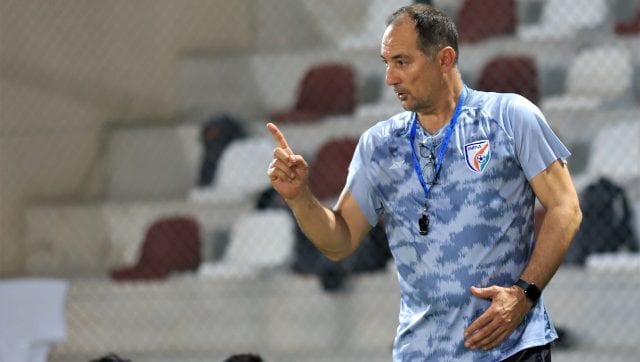 Sports
Bangladesh, Nepal, Sri Lanka and hosts Maldives are the other teams in the championship. Each team plays each other once with the top two teams qualifying for the final.