Indian Women's League: Organisers confident that shifting venue to Shillong would help women's football in the region
IWL's shift of venue this year from Delhi to Shillong, despite the state not having a team of its own in the league, was an effort in maintaining the momentum generated for football during the 2016 South Asian Games.
Shillong: Kamla Devi, top scorer of last year's edition of Indian Women's League (IWL) and part of  league's inaugural champions Eastern Sporting Union (Manipur), recalls an incident. Last year, a private airline's flight she was supposed to board from Delhi for Patna got cancelled. When she requested the airline authorities to put her on the next available flight as she had to report to her team by 5 pm, she wasn't taken seriously. "There was a flight at 9:35 am, but they refused to put me in until one of my managers called Indigo airline staff and asked them why they couldn't do something so simple for an Indian woman footballer. Because had it been men footballers they would have been let on the first available flight," she says.
Such incidents are not out of the blue for Kamla who has been part of the national team for over eight years. But Kamla demands more respect for women footballers in India — "respect in every field and every aspect". IWL is seen as a hope towards identifying local talent and widening opportunities for footballers. Organisers of the league were optimistic after the performance of the Indian women's team in the 2016 South Asian Games, where it won the gold, like the 2010 edition.
"Women's football got a very good fan-following from the public at large during the time," says Arkibanshngain Nongrum, one of the organisers of the league, who is also the CEO of the Meghalaya Football Association.
The 2016 South Asian Games were held in Meghalaya's Shillong and Assam's Guwahati. IWL's shift of venue this year from Delhi to Shillong, despite the state not having a team of its own in the league, was an effort in maintaining the momentum. "We chose Meghalaya as a venue because we wanted to bring women's football up in Meghalaya. Secondly, the South Asian Games fared extremely well out here. The required infrastructure and facilities are also available in the state, which makes it suitable for IWL," says Nongrum.
Kalpana Das, head coach of Sethu FC (Madurai), one of the teams to reach this year's semifinal, says, "We are trying our best to be the top women's football team in India, and this is such a good platform not only for us, but for women all over the country, because women think that they cannot come out of the kitchen and play football. But this (league) has encouraged girls as well as mothers to follow their dreams and make a change."
Bembem Devi has played a major role in shaping women's football in India. An Arjuna Award winner, Bembem retired from the national team in 2016 after a two-decade-long career. She played from the Eastern Sporting Union last year, and this year she is only coaching the team. Bembem explains that for her, the key to being a good leader is to make the girls feel comfortable enough for them to feel like they have a sister in her. It takes her back to 2007 when she was playing in a team where most were 10 years younger to her.
She says she has noticed that most Indian states are skeptical in encouraging girls to pursue football as their career, let alone simply playing football. She blames the existing mindset. "We, women footballers from different parts of India, are trying our best from time to time to prove these typical Indian societies wrong and show them that girls and women too should be given the same respect and opportunity as men."
On the poor representation from Meghalaya, Bembem says she knows many good women footballers from the state but it is sad to see that there is no team representing it. "I request the sports minister of the state to look into the matter and create ways for aspiring youths of Meghalaya who want to pursue football as their career. In fact, I hope that other state governments too will not let aspiring women footballers just stay aspiring, but will give them a platform to showcase their talent, so that each state can produce their own football stars."
Nongrum is sure that the recently-concluded league will have an impact in the long run on women's football in the state. "Many aspiring women footballers come to the ground to watch the teams train and play. So I'm sure that itself is a motivation for them (aspiring footballers). The fans are even catching them on Facebook Live. I'm sure they are inspired and see that there is a platform for women footballers from Meghalaya as well."
He says there are a couple of players from Meghalaya, but in teams that did not qualify into the final round.
Nongrum says the league is working on developing a team that will represent Meghalaya in the next IWL. "Meghalaya has talent definitely, but now we are working on it's structure, because it's not only about putting a team together, but how to sustain the team and to make sure that it survives for a long time."
The author is a  freelance writer and a member of 101Reporters.com, a pan-India network of grassroots reporters.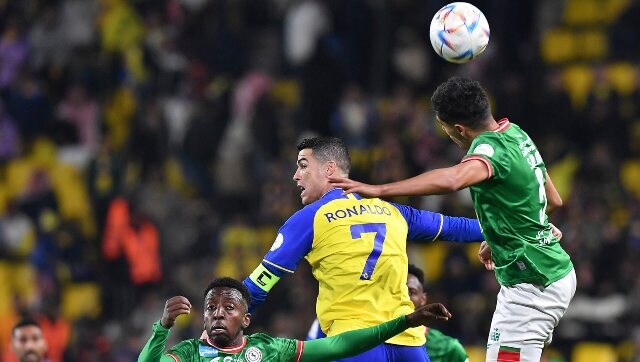 Football
Ronaldo didn't score but there were promising signs for Al Nassr, who are eyeing domestic and continental silverware after the 37-year-old moved for deals totalling more than 400 million euros.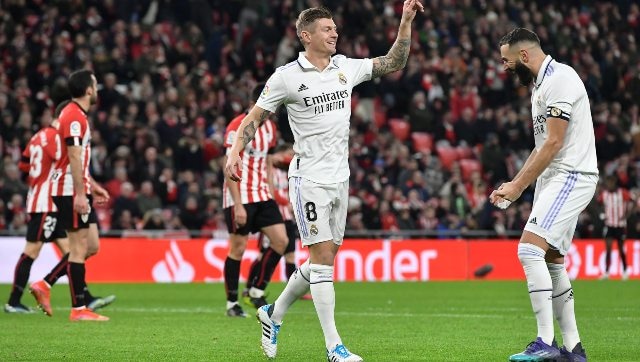 Football
Earlier Villarreal, fifth, beat mid-table Girona 1-0 thanks to Dani Parejo's 100th minute penalty.
Football
Juventus were rocked on Friday by the Italian Football Federation's decision to dock them 15 points after ruling they had managed capital gains from transfers to artificially benefit their accounts.