Indian women's ice hockey team creates history by winning first international match
India's women's ice hockey team, which made it to the IIHF Challenge Cup of Asia after facing crippling odds such as the lack of funding, beat Philippines 4-3.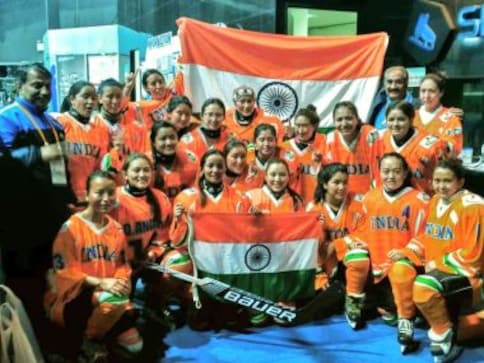 The cricket team's victory over Australia was not the only reason to celebrate for the Indians over the last few days. While Virat Kohli's men halted Steve Smith & Co's march in Bengaluru to much fanfare, in Bangkok, India's unheralded women's ice hockey team claimed their first ever win in an international tournament.
The team, which comprises 20 women, beat Philippines 4-3 in an IIHF Challenge Cup of Asia match in Thailand's capital, according to a report in The Logical Indian. The team has made it to the tournament after facing crippling odds such as the lack of funding. However, they resorted to a crowd funding campaign, where nearly 3000 donors contributed and the funds were used to pay for their training, accommodation, airfares, visa, team jersey, and equipment, a report in The Huffington Post added. The team also had a short training stint in Kyrgyzstan.
The Indian women had made their international debut last year at the 2016 Challenge Cup of Asia in Chinese Taipei, where their inexperience showed  as they conceded 39 goals in the four games they played. They managed to score just five in return.
However, in Bangkok, they were determined to grind out a victory. Tsewang Chuskit got India off the mark with a goal in the penultimate minute of the second period. After the restart, skipper Rinchen Dolma doubled their lead just two minutes into the third period. However, the Philippines team was not in the mood to give up so easily. But, in the blink of an eye, the tables turned. Bianca Cuevas scored two while Kayla Herbolario netted another as the Philippines took a 3-2 lead. For the second time on the night, Chuskit came to India's rescue, scoring to make it 3-3. She was not done for the night, scoring again in the 58th minute to hand victory to India.
World
Ressa, who won the Nobel along with Russian journalist Dmitry Muratov in 2021, still faces three other criminal cases, including a cyber libel conviction now under appeal that could mean nearly seven years in prison.
World
The price of onions, a staple in Filipino cuisine, touched 700 pesos (Rs 1047 approximately) per kg last month. Inflation, smuggling, price gouging and shortage of the vegetable are some of the reasons that possibly triggered the skyrocketing prices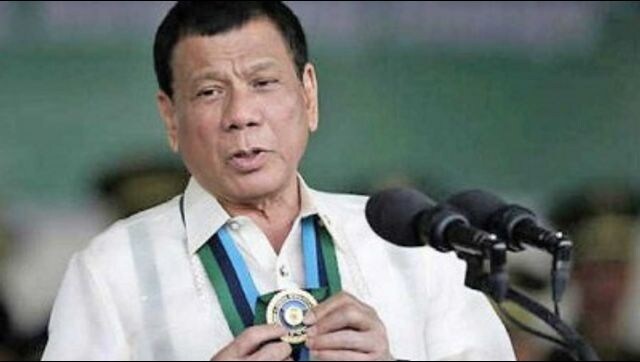 World
Announcing the probe's resumption on Thursday, the ICC said its pre-trial chamber was 'not satisfied that the Philippines is undertaking relevant investigations that would warrant a deferral of the court's investigations'