Indian women footballers badly treated by authorities, alleges former captain Sona Chaudhary
Former India women's football team captain Sona Chaudhary, who has made serious allegations against the sport's administrators in her recently launched book, said the female players were treated badly during her playing days
New Delhi: Former India women's football team captain Sona Chaudhary, who has made serious allegations against the sport's administrators in her recently launched book, said the female players were treated badly during her playing days.
Chaudhary, who claims to have played for India between 1994 and 1998, has made the allegations in her book titled 'Game in Game'. The book is written in Hindi.
Speaking to PTI, she recalled how the women were treated back then.
"I have not accused any specific person or organisation, I have brought out the deficiencies in the system. How the women footballers were treated badly, how they were given accommodation during tournaments and during tours, what kind of diets they were given, how they fought the odds," said Chaudhary.
She, however, denied that the women players had to pretend that they had relationship among themselves as lesbians to escape sexual harassment from officials.
"It is a wrong statement I have not written that in my book. I had said that it was a game played within the game of football," she said.
Talking more about the book, she said: "Today we have a support system in the game. But in our time we didn't. I have written about the things that are spoiling the system. We have suffered a lot as players but I don't want the same for upcoming players. Whatever hardships we faced during our time, I have penned it in my book".
Sources in All India Football Federation (AIFF) said that they are first finding out whether she played for India and if she didn't, the governing body will take strict action against her.
Sports
After fighting injury and missing the whole 2019-20 season, Hitesh Sharma made a memorable comeback with Hyderabad FC last season. He now aims for much bigger things.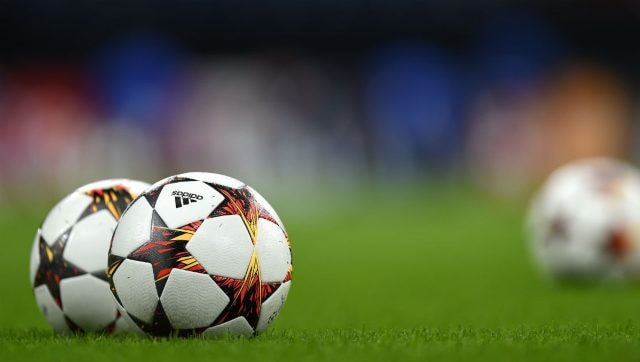 Sports
The vaccination camp, which got underway at the Rabindra Sarobar Stadium earlier this week, aims to inoculate players, coaches, referees and officials involved with the game.
Sports
Borges was a vital cog in the Mumbai City squad that clinched the unique double in the 2020/21 season, winning the ISL League Winners' Shield and the ISL trophy.