Indian Wells Masters: Roger Federer wins 16th straight match to reach semi-final; Borna Coric upsets Kevin Anderson
Defending champ Roger Federer equalled his best start to a season with a 7-5, 6-1 win over Chung Hyeong to book his spot in the semi-finals of the Indian Wells Masters.
Indian Wells: Defending champ Roger Federer equalled his best start to a season with a 7-5, 6-1 win over Hyeon Chung to book his spot in the semi-finals of the Indian Wells Masters on Thursday.
Federer, who is seeking a record sixth Indian Wells title, extended his win streak to 16 straight matches, matching the start he had to the 2006 ATP calendar season.
In the semi-finals, Federer will face Croatian Borna Coric, who outlasted seventh seeded Kevin Anderson 2-6, 6-4, 7-6 (3).
Federer won 70 percent of his first serve points, had just one double fault and broke Chung's serve four times in the one hour, 23 minute main stadium match.
He clinched the victory on the second match point when he blasted his 12th and final ace of the contest.
Earlier this year he defended his title at the Australian Open, picking up his 20th Grand Slam win.
Last month he claimed his 97th singles title with a victory in Rotterdam which helped him regain the world number one ranking and become the oldest No 1 player in ATP history.
And this victory guarantees he will hold onto the top spot after Indian Wells.
This was the first match between Federer and Chung since the semi-finals of the Australian Open when the Swiss was leading 6-1, 5-2 and Chung was forced to retire with a foot blister.
The bespeckled Chung dropped to 15-6 on the season as he was appearing in his fifth quarter-final in six tournaments this year.
Federer said he plans to get ready for Coric the same way he prepared for Chung.
"He plays similar to Chung," Federer said. "A great mover and has got a world of confidence.
"I got to play aggressive tennis as much as I can. Pretty simple, not always easy to do."
Coric outwits Anderson
Coric defeated hard-serving Anderson to post his first career win over the South African and advance to the semi-finals.
The 21-year-old Coric survived a 16-ace performance by Anderson as he improved to 10-3 on the season and punched his ticket to his first semi at the hardcourt tournament in the California desert.
"It has been a fantastic week," Coric said.
Coric had lost three straight matches to World No 9 Anderson, including one in the round of 32 at last year's US Open. Anderson went on to his first career Grand Slam final where he lost to Rafael Nadal.
"I know I lost to him three times in the past, I never played good against him," Coric said. "I just needed to serve better and taking more risks."
Coric won 69 percent of his second serve points and broke Anderson's serve twice in Thursday's two hour, 22 minute match on the main stadium court.
The 31-year old Anderson won the first set but failed to muster much of a challenge in the third set tiebreaker, losing five of the final six points.
Coric iced the victory on the first match point when Anderson hit a shot long.
Coric is ranked 49th in the world and certain to improve after his Indian Wells run.
The crafty Croatian is having a productive season after going through a lot of upheaval in 2017 when he replaced his coach, agent and trainer.
He celebrated Thursday's win with a fist pump and a scream while looking over to his current team.
"I was in the same place for the last three years. I think I can be better than that," he said.
"Obviously I needed to change something. And I cannot change myself. I cannot fire myself. I just decided to change my whole team. I had that opportunity and I thought it is a very clever move."
He now has Riccardo Piatti as a coach.
"We talked a lot in December and looked at the things I needed to do better, my attacking game and my return," Coric said.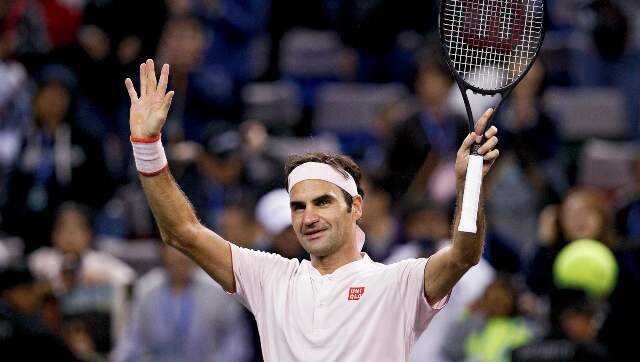 Tennis
Roger Federer, winner of 20 Grand Slam titles has been out of action since a quarter-final loss at Wimbledon in 2021 before undergoing another bout of knee surgery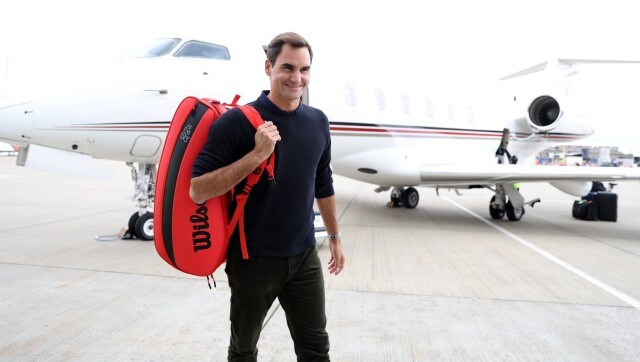 Tennis
Federer told Swiss broadcaster that in recent months "my progress was not satisfactory, that my knee was not letting me go."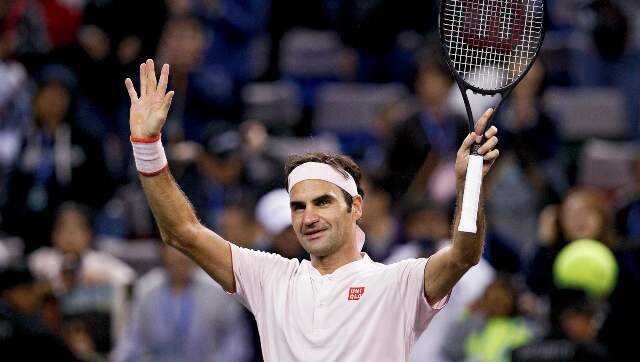 Tennis
Roger Federer's participation in Laver Cup is in question, though, given his ongoing knee problems.