Indian Wells: Daria Kasatkina continues her giant-killing run, routs Angelique Kerber to enter semi-final
Daria Kasatkina defeated her second straight top-10 player as she needed less than an hour to rout Angelique Kerber 6-0, 6-2 and book her first Indian Wells semi-final.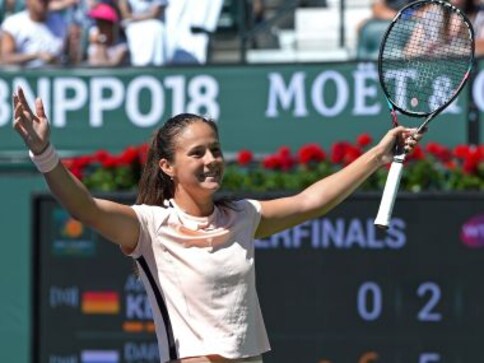 Indian Wells: Daria Kasatkina defeated her second straight top-10 player as she needed less than an hour to rout Angelique Kerber and book her first Indian Wells semi-final on Thursday.
The 20-year-old Russian rolled to an easy 6-0, 6-2 victory in 58 minutes over the 10th seeded Kerber at the joint WTA/ATP hardcourt tournament on Thursday.
Kasatkina, who is ranked 19th in the world, has beaten all four reigning Grand Slam winners in the past year, including US Open winner Sloane Stephens in the third round in Indian Wells.
She advanced to the quarter-finals with a three-set win over World No 2 Caroline Wozniacki, who won the Australian Open in January.
Asked about her giant-killing form of late, Kasatkina said she is young and eager to learn every time she steps on the court against a Grand Slam champion, world number one or top-10 player.
"Of course it was not easy," she said. "They are one of the best players in the world, winning Grand Slams.
"Maybe with the score it looks like it was simple, but of course it's not.
"I just play as lot of matches and get experience playing the best players and learning from them."
Germany's Kerber is definitely in that category. In 2016 she won both the Australian Open and the US Open, beating Serena Williams and Karolina Pliskova, respectively.
Kasatkina improves to 12-6 on the season and now holds a 3-2 edge over Kerber in head-to-head matches since their first meeting in 2016 in Montreal.
Kasatkina said she tries not to take any opponent for granted, especially a former world number one like Kerber.
"I know if I lose focus for just one second they will come back and then the big battle for five hours has started," Kasatkina said.
Stay grounded
Kasatkina said she is trying to stay grounded and not get caught up in her success.
"I'm a normal human. I don't want people to think that I'm somebody really special, because I'm just a normal human which loves football, which loves good food, you know.
"So I'm just somebody who is also playing tennis."
For the first time in three appearances in Indian Wells Kasatkina advances to the semis where she will face seven-time Grand Slam winner Venus Williams.
Williams reached the Indian Wells semi-finals for the first time since 2001 by defeating Carla Suarez Navarro of Spain 6-3, 6-2.
Kasatkina played Venus twice in 2016, beating her in three sets in Auckland and losing at Wimbledon in another three setter on grass.
She said playing Venus in the semi-final in Indian Wells would be a "dream come true."
"She is a legend and it would be on one of the biggest courts. It is about enjoying every second on the court."
Kasatkina had one request of the scheduler, "I want to be on centre court in prime time."
Kerber, 30, finished with five double faults and had her serve broken five times.
"From my side I was not able to play my game like I played the last few weeks," she said. "I made a lot of mistakes, easy ones, and it was not my day at the end."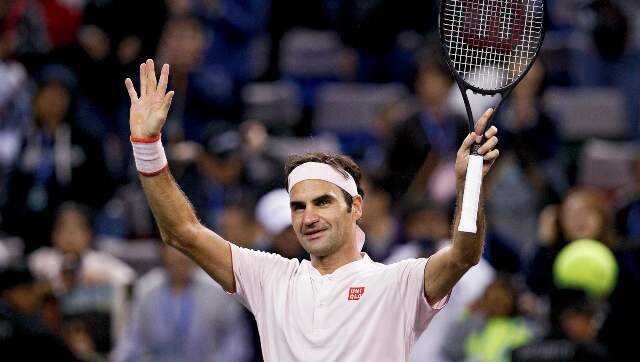 Tennis
Roger Federer's participation in Laver Cup is in question, though, given his ongoing knee problems.
Tennis
Muguruza has not managed to string together more than two wins at a tournament and fell out of the world top 10 earlier this month.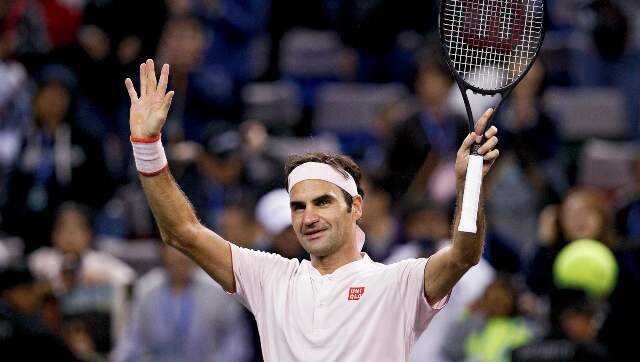 Tennis
Federer underwent three knee injuries in the past two years which led to the 20-time Grand Slam winner announcing his retirement last week.