Indian Super League: Bengaluru FC defender John Johnson set to join team on Saturday
John Johnson of Bengaluru FC has become an integral part of the team.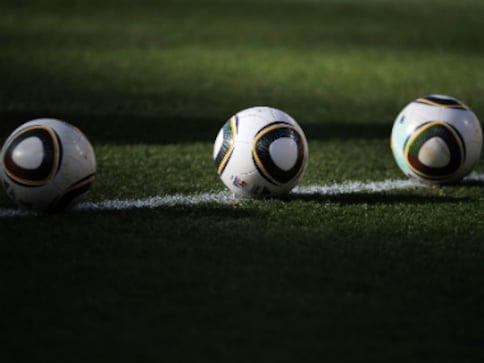 Bengaluru: Defender John Johnson of Bengaluru FC will join the team on Saturday.
"John is joining us tomorrow and straightaway, we are expecting him to kick off his 2017-18 pre-season with an open training session," a BFC official told PTI.
John has been the bedrock of BFC defence and had won accolades in the very first season when he was named I- League's 'Best Defender' and took home two trophies in his first tryst with Indian football.
John became an integral part of BFC, and once again bagged the 'Best Defender' award for the second time in three seasons.
Meanwhile, draft recruit and attacking midfielder Alwyn George has already joined the team, the official said.
The team kicked off its pre-season on Friday.
With the AFC Cup Inter-zonal semifinal against North Korean side April 25 SC fast approaching, the Blues wasted no time in starting their pre-season training after the ISL draft.
Speaking on the sidelines of the season's first ever training session, head coach Albert Roca was delighted to be back in action.
"We are happy to be back on the field. Our target is to build on last season's progress as we move into a new chapter in the club's history, but before our domestic season begins, we have got big matches coming up fast in the AFC Cup," he said.
Roca also said the Spain tour will help massively as it will give them a good opportunity to gel as a squad.
"We don't want to waste any time and prepare the best way possible for the first leg at home. The Spain tour will also help us massively as it gives us a good opportunity to gel as a squad," he said.
Day two of pre-season began with an introductory meeting between the new players and the staff, both technical and non-technical, as the club welcomed its new signings into the fold.
Roca and his coaching staff also briefed players about their expectations from the season ahead, while encouraging them to train at the highest level.
Captain Sunil Chhetri said he was confident of the task ahead despite the reshuffle in the squad.
"Things will get tougher from here given we have only just assembled a squad. But we have got a really good set of players that I am confident will turn into a unit with time. There is a nice blend of experience and youth and it is going to be an exciting season ahead," he said.
Sports
Paolo Maldini, the iconic director of Milan, which leads Serie A with two games to go, said in April that he expected the club would be sold.
Sports
Rishad PP, who plays as a defensive midfielder, put defending champions Gokulam Kerala ahead with his 49th minute strike to stun the partisan crowd of over 35,000 at the Salt Lake Stadium.
First Cricket News
North Eastern states got their first-class status as recently as three seasons back