Highlights, ISL 2017, FC Goa vs Kerala Blasters, Football Match: Hosts hand visitors a 5-2 rout
Catch all the live updates from the ISL 2017-18 match between FC Goa and Kerala Blasters.
Preview: A resurgent FC Goa will host Kerala Blasters, a side still looking for its first win of the season, in a Indian Super League (ISL) season four fixture on Saturday.
Historically, the two sides cannot be separated, having won three matches apiece from the six meetings between them.
But going by form, Goa will be buoyant after their 4-3 win over Bengaluru FC.
As for the Blasters, Rene Muelensteen will be happy that his side ended their goal drought against Mumbai City, but will now look forward to three points.
"(Am I) concerned? No. Disappointed? Yes. But we have progressed over the last three games and this is another game for us to test where we stand. It's different because we haven't played an away game yet. But more than anything, we focus on progressing," Muelensteen said.
He also said that he has had a close look on the way FC Goa play and praised their "specific style of play" which could hurt other sides.
"We're well aware of their strengths and we will have to deal with it and we are prepared for it," the Dutchman said.
He also hinted that he may continue to play Dimitar Berbatov in midfield since his quality made it imperative to have him on the ball as much as possible.
He said that former Manchester United defender Wes Brown has travelled with the squad to Goa.
FC Goa's Spanish coach Sergio Lobera put to rest any notions of considering the Blasters as a defensive team. "I wouldn't call them defensive because they have some brilliant players going forward and are very organised in attack."
He also added that there may not be any change in the way they played.
"We will look at ourselves and what we can do more than what the other team can do," the Spaniard said.
The statistics say that Goa have passed the ball more, with more accuracy, taken more shots, converted more chances and have thrown more tackles and made more interceptions too.
That said, the Blasters are increasingly dangerous on the counter and will not be shy of soaking up the pressure before going forward on the break. The other dangerous aspect is their aerial strength — the Blasters have won 31 aerial duels to Goa's paltry nine.
It will be a brilliant match-up between a team which believes in patient probing play against one which will try to get into the oppositions box as quickly as possible using their pace down the wings.
With CK Vineeth, Iain Hume, Berbatov and Courage Pekuson, FC Goa's defence will be on their toes. They may have scored eight goals, but have also conceded just seven. As for Kerala, they've just scored once, but have conceded just once too.
With inputs from IANS
Sports
Giggs pleaded not guilty to a charge of controlling and coercive behavior toward his former girlfriend from August 2017 to November 2020.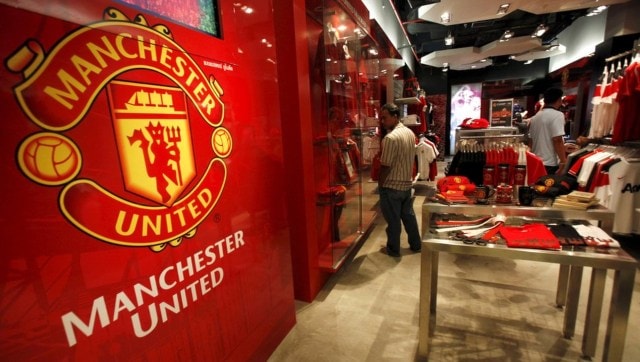 Sports
The routine lateral flow testing saw some possible positive cases returned within the Manchester United camp.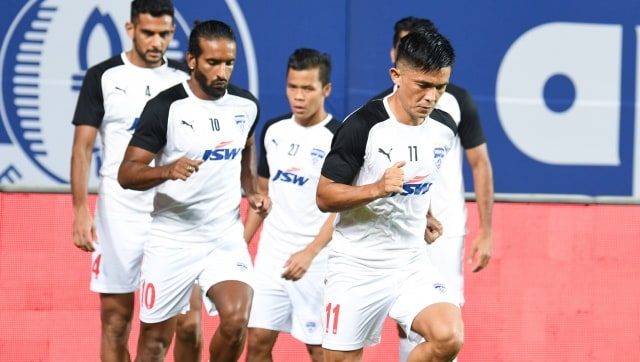 Sports
The AFC confirmed that the playoff and group stage (South) matches of the second-tier continental club competition will be held in the Maldives.