Indian shuttlers Maisnam Meiraba Luwang, Treesa Jolly enter singles finals at Bangladesh Junior International Series
Top seed Meiraba overcame fourth-seeded Malaysian M Fazriq Mohamad Razif 21-17, 14-21, 21-14 to set up a clash against Ken Yon Ong of Malaysia in the final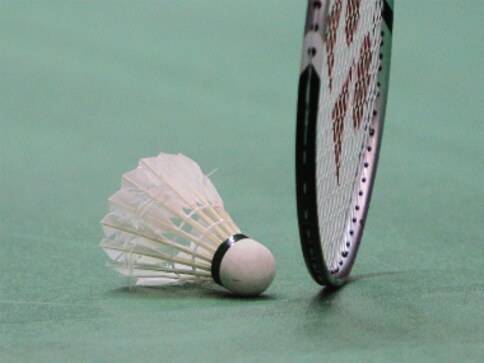 Indian shuttlers Maisnam Meiraba Luwang and Treesa Jolly entered the men's and women's singles finals of the Bangladesh Junior International Series on Saturday

Top seed Meiraba overcame fourth-seeded Malaysian M Fazriq Mohamad Razif 21-17, 14-21, 21-14 to set up a clash against Ken Yon Ong of Malaysia in the final

In the summit clash, Treesa will face Thailand's third seed Krittaporn Jiantanet, who beat Malaysian second seed Zhing Yi Tan 21-18, 21-14 in another semi-final
Indian shuttlers Maisnam Meiraba Luwang and Treesa Jolly entered the men's and women's singles finals of the Bangladesh Junior International Series on Saturday.
Top seed Meiraba overcame fourth-seeded Malaysian M Fazriq Mohamad Razif 21-17, 14-21, 21-14 to set up a clash against Ken Yon Ong of Malaysia in the final.
Ken Yon beat India's R Vikash Prabhu 21-9 21-10 in the other semi-final.
In women's singles, top seed Treesa outwitted compatriot Adya Parashar 21-10 21-18 to progress to the final.
In the summit clash, Treesa will face Thailand's third seed Krittaporn Jiantanet, who beat Malaysian second seed Zhing Yi Tan 21-18, 21-14 in another semi-final.
Men's doubles pair of R Vikash Prabhu and Arun Karthik K lost 15-21, 11-21 to top-seeded Malaysian pair of Justin Hoh Shou Wei and M Fazriq Mohamad Razif.
Meiraba, who got a bye in the opening round, had an impressive outing this week as he started with a 21-18, 21-12 win over Zhen Yi of Malaysia before seeing off Arnick Plungvachira of Thailand 21-16, 21-14 in the quarter-finals.
Find latest and upcoming tech gadgets online on Tech2 Gadgets. Get technology news, gadgets reviews & ratings. Popular gadgets including laptop, tablet and mobile specifications, features, prices, comparison.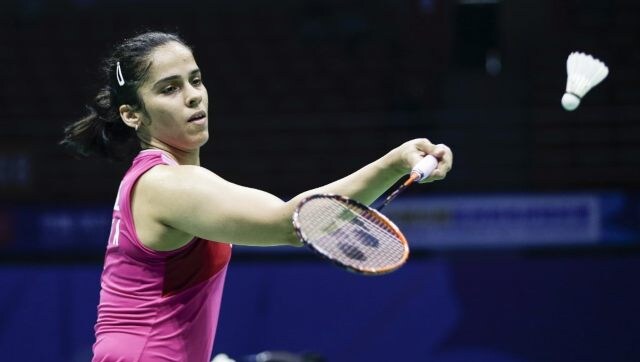 Sports
The Indian duo will be quarantined in a hospital in the Thai capital for 10 days, in accordance with local rules. Saina's husband and fellow player Parupalli Kashyap too has been taken to hospital, but his results are awaited.
Sports
Months after the COVID-19 pandemic disrupted the international calendar, Sindhu, seeded sixth, returned to action with a 21-16, 24-26, 13-21 defeat to world no 18 Blichfeldt in a 74-minute battle.
Sports
The Indian players seemed to struggle with their fitness as none of them could cross the second round at the Yonex Thailand Open, the first event of the Asia leg.