Indian shuttler Meiraba Luwang beats Ken Yong Ong to clinch Bangladesh Junior International Series title
Meiraba had also clinched the boys' singles U-19 title at the Woncheon Yonex Korea Junior Open International Challenge last month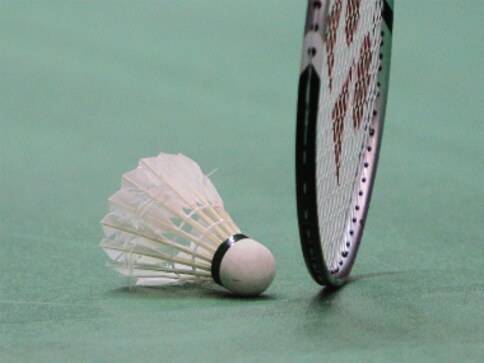 India's Meiraba Luwang lived up to his top billing to win the Bangladesh Junior International Series 2019 in Dhaka on Sunday

Top-seeded Meiraba, who hails from the state of Manipur, beat Ken Yong Ong 21, 14, 21-18 in the final, which lasted a total of 38 minutes

Meiraba had also clinched the boys' singles U-19 title at the Woncheon Yonex Korea Junior Open International Challenge last month
Dhaka: India's Meiraba Luwang lived up to his top billing to win the Bangladesh Junior International Series 2019 in Dhaka on Sunday.
Top-seeded Meiraba, who hails from the state of Manipur, beat Ken Yong Ong 21, 14, 21-18 in the final, which lasted a total of 38 minutes.
Meiraba had defeated another Malaysian, M Fazriq Mohamad Razif, in the semi-finals. He was one of the five Indians in the main draw.
Meiraba had also clinched the boys' singles U-19 title at the Woncheon Yonex Korea Junior Open International Challenge last month.
Sports
Prannoy took just 40 minutes to defeat Gemke 21-14, 21-12 while dominating the Denmark player with skill and swift moves in both games
Sports
Sen was comprehensively beaten 10-21, 9-21 by Prannoy in a men's singles match that lasted a little more than half an hour.