Indian GM and Kolkata-based realtor unveil 20-20 format for chess
Chess will have a '20-20' version, if GM Dibyendu Barua and a Kolkata-based realtor have their way in popularising a new version
Chess will have a '20-20' version, if GM Dibyendu Barua and a Kolkata-based realtor have their way in popularising a new version of the traditional game of 64 squares.
The country's second Grandmaster Barua along with Pradeep Sadani today unveiled a new form of chess introducing a new piece called 'dynamo' which will have the combined power of knight and a bishop.
With two dynamos in each colour there will be additional two sets of pawns, making it 20-20 black-white pieces with 100 squares instead of the traditional format of 64.
"It's a novel idea something we've been planning for more than two years now. With the additional pieces, this is set to be more intense.
"We will introduce at the amateur level first and depending on the popularity we will seek an official recognition," Barua said making the first move among a host of GMs including Surya Sekar Ganguly, Deep Sengupta, Tejas Bakre, Bangladesh's Ziaur Rahman and WGM Soumya Swaminathan.
"This chess reminded me of 'super chess' from a Satyajit Ray movie. Hopefully it will become popular in due course," Surya said while demonstrating a move.
PTI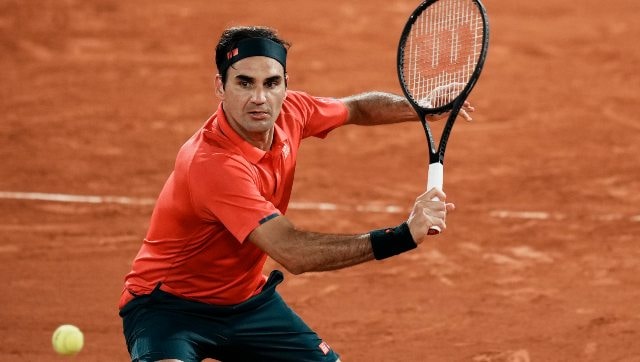 Sports
The 39-year-old Swiss star was playing in his first Grand Slam since reaching the semi-finals of the Australian Open in 2020, and made it into the last 16 with a gruelling four-set win over Dominik Koepfer on Saturday.
Sports
Cui Yuanpu, who has been karting since the age of six, joins several other potential F1 stars of the future in Mercedes' young driver programme.
First Cricket News
The remaining 20 matches off Pakistan Super League 6 have become a major challenge for the PCB which is already under fire for the way it shifted the event to Abu Dhabi.