India will be the biggest underdog at Fifa U-17 World Cup, says coach Nicolai Adam
New Delhi: Chief coach Nicolai Adam on Monday propped up his wards who will form the nucleus of the Indian team in next year's U-17 football World Cup, saying they now have the "ability to compete in the youth Bundesliga" and will be the "biggest underdogs" in Fifa's mega event.
The Sports Authority of India (SAI) and All India Football Federation (AIFF) jointly launched an online portal for its Global Scouting Programme, which is conducting trials for Indians residing overseas to prepare a team for the 2017 Fifa Under-17 World Cup to be organised in the country.
"My team now has the ability to compete in Germany's youth Bundesliga. We are the biggest underdogs in the U-17 World Cup and we will play with a big heart," Nicolai, whose boys have put up some impressive performances in the recent past, said.
The portal, which will go live on September 15, will allow boys, who hold valid Indian passports but are residing overseas, the opportunity to reach out to the scouts of the Indian team.
It also allows players residing outside India to submit their playing videos. The scouting team will watch these videos and the short-listed players would be invited for a round of on-field trials in their country of residence.
Once the on-field trials are conducted by AIFF Director of Scouting Abhishek Yadav, Nicolai will have another look at the selected players before drafting them into the final World Cup squad.
Hailing the concept, sports minister Vijay Goel said: "I am happy to launch this online portal. We are taking Prime Minister Narendra Modi's initiative of 'Khelo India' ahead.
"It is a step in the right direction as it will provide Indian players residing outside the country with Indian passports opportunity to showcase their talent."
He added, "Through this we can unite everyone and we can also create a good football team."
AIFF General Secretary Kushal Das thanked SAI and the sports ministry for providing support to this project.
"This project is my favourite for some time and I have discussed it with Abhishek. The pilot project in Dubai was quite successful. The idea is to reach to all the players who have Indian passport and have a capability to play in the national team," Das said.
"Right now we are concentrating on the Under-17 team but in future we will enhance the scouting programme to other age groups also."
SAI DG Injeti Srinivas has been pro-active and called it a "well-intention-ed project with good objectives".
Also present on the occasion were secretary sports ministry Rajiv Yadav and senior national team head coach Stephen Constantine.
Sports
Gokulam Kerala's Michel Castanha said AFC Club Championship will help the players gain more experience in playing against top clubs.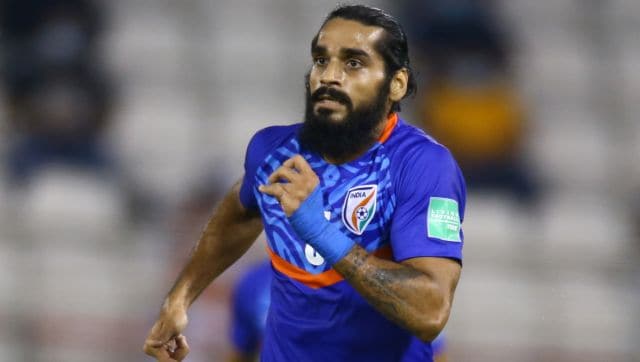 Sports
Sandesh Jhingan admitted that India should have done better in their World Cup qualifiers campaign.
Sports
AIFF nominated Gokulam Kerala FC to represent India in the AFC Club Championship 2020-21, following the postponement of the Indian Women's League.