India will be among top medal winners at 2028 Olympics, says sports minister Rajyavardhan Singh Rathore
Sports minister Rajyavardhan Singh Rathore on Tuesday said India will be amongst the top medal-winning nations in the 2028 Olympics.
Panaji: Sports minister Rajyavardhan Singh Rathore on Tuesday said India will be amongst the top medal-winning nations in the 2028 Olympics.
The minister also said that 2018 has turned out to be the best year for India in terms of sporting achievements.
"I have tremendous hope and belief in the Indian youth and their ability to dominate the world. We have begun the process. The wheels are turning," said the former Olympic silver medallist.
He was talking to reporters after participating in an event organised by Sesa Football Academy, an initiative of Vedanta Inc, at Sankhalim village.
"The 2020 (Tokyo) Olympics is very close. We will do our level best there. We will exactly know even before entering the playing arena, how many medals we will win.
"My target is Olympics of 2024 and 2028. The way we are progressing now, India would be amongst the top medal winners at the 2028 Olympics," said Rathore.
The 2024 Summer Olympics is scheduled to be held in Paris and the 2028 quadrennial games will be held in Los Angeles.
He said Indian players have left their mark on various sporting events in the present year.
"Every single international competition...Commonwealth Games, Asian Games, Para Asian Games, Youth Olympic Games...in each of these games, India has created history by winning the largest ever number of medals.
"In the Para-Asian Games, our medal tally more than doubled from 30 to 72. In the Youth Olympics, we went 400-500 per cent up from two medals to 13. All this is happening because the youth have tremendous potential," he said.
According to Rathore, sports has become a full-fledged career for youngsters, many of whom have won Commonwealth and Asian Games medals, and are aspiring Olympic medallists.
"They (athletes) have sponsors, they have endorsements. Many corporate (houses) are now getting into sports. The mega push has been given by the government itself in terms of 'Khelo India' as well as the 'Target Olympic Podium Scheme (TOPS)," he said.
Rathore said, "the Target Olympic Podium is managing elite athletes and it is managing them in a very professional manner, their training programmes, keeping a track of their performances and opponents and also their injuries".
"They are not just providing training money, but also giving them a pocket allowance of Rs 50,000 a month from September 2017," he added.
Referring to 'Khelo India', Rathore said it is a grassroots sports programme that is providing a platform at the level of school students, which is of international level.
"80 hours of live television broadcast was there last time (edition). This time it will be even more. A total of 1000 youths are getting Rs five lakh funding every year for eight years. 80 academies have been empanelled for 'Khelo India' and we are in the process of increasing their number," said Rathore.
Sports
Firstpost takes a look at the mood at some of the major national camps across multiple disciplines throughout the country and the impact the Asian Games postponement is going to have on their season.
Sports
Asian Games 2022, the 19th edition of the continent edition, were scheduled to take place from 10 to 25 September in China.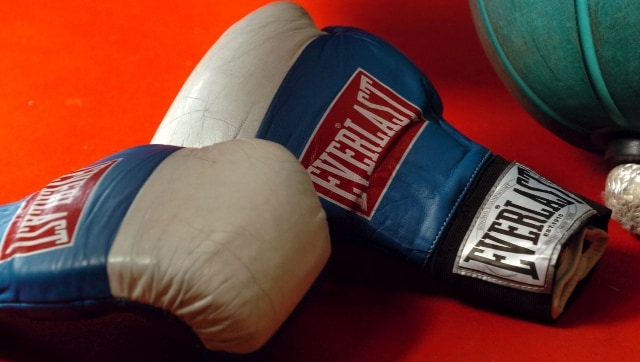 Sports
The decision was taken by the Olympic Council of Asia's Executive Board in its meeting held in Tashkent on Friday