India vs Sri Lanka: Ravichandran Ashwin hails visitors' rise to top of Test rankings
Ashwin will be one of India's key players in the match starting in Galle on Wednesday, the first of three Tests.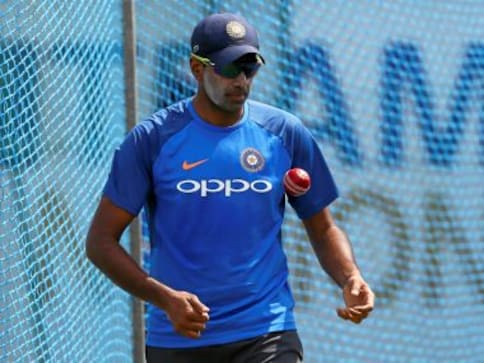 Galle: Ravichandran Ashwin, who will play his 50th Test against Sri Lanka this week, on Monday hailed India's rebuilding effort to become the No 1 Test side.
The 30-year-old Ashwin will be one of India's key players in the match starting in Galle on Wednesday, the first of three Tests.
Ashwin believes life has come full circle for Virat Kohli's India since their last tour of Sri Lanka in 2015.
India lost the Galle Test then but bounced back to beat the hosts 2-1. That spurred them on to regain their number one Test crown a year later.
"In 2015 I think we were sandwiched in the middle of a leadership takeover. Virat had just taken over in Australia and we came here having played one Test in Bangladesh," Ashwin said.
"We had set ourselves a lot of goals for each other and I would say we have achieved them and come out with flying colours over the last couple of years as a group.
"We have produced a lot of good cricketers. Some young cricketers have come in and put their hands up and some others have excelled really. That includes me, (Ravindra) Jadeja, Puji (Cheteshwar Pujara).
"Sometimes I feel that even good cricketers lose out in this particular team because of the quality we have in the dressing room," he added.
Ashwin became the fastest bowler to 250 Test wickets in a one-off match against Bangladesh in Hyderabad in February, his 45th Test.
Looking ahead to his 50th since his debut in 2011 against the West Indies, Ashwin said Sri Lanka would always be special after he resurrected his career there in 2015.
"To come back to a place where I did really well last time in 2015 is like a dream come true, because it was some sort of a momentous occasion for me then because I was on the way back into the Test side," he said.
"It brings back a lot of good memories, coming back to the same venue.
"I think every Test match a blessing from here on," he added.
The lanky bowling all-rounder has scored 1,903 runs and bagged 275 wickets in 49 Tests. He has scored four centuries and picked 25 five-wicket hauls.
First Cricket News
Shakib Al Hasan has been cleared to play in the first Test against Sri Lanka starting Sunday after recovering from COVID-19, the cricket board said on Friday.
World
According to the deal, Sri Lanka was supposed to repay the loan within three months. However, as the country is facing a severe economic crisis, the loan term has been extended
First Cricket News
Pakistan batter Mohammad Rizwan says 'It's not strange at all' to share a dressing room with Cheteshwar Pujara.