India vs Sri Lanka, 1st Test: Asela Gunaratne's injury shows exactly why substitutions must be allowed in cricket
There's no reason a cricket team should endure the double whammy of first losing a player, and then not even being able to seek a replacement for him.
It was widely expected that India would roll over their Asian rivals Sri Lanka when the two meet in the first Test at Galle on Wednesday. Going by India's score at the end of day one, which saw the top-ranked Test team reach 399/3, they have surely made the right start.
However, it was not expected that the game would become a battle of the unequals, not because of the obvious differences in the quality of the two sides, but because one team would get a numerical advantage. That is exactly what looks to have happened, with Asela Gunaratne suffering a finger injury that has now ruled him out of the match with four days left.
For the remaining days, 11 Indians will look to outclass not 11, but 10 Sri Lankans. The hosts would now have one hand tied behind their back for such a long period of the match that it begs the question if they should not have got a cushion to fall back on. Shouldn't that have been the more plausible and just arrangement?
While one may argue that there is a substitute fielder for such situations, the fact remains that a substitute is a 'fielder' — neither allowed to bat nor bowl.
In the light of Wednesday's incident with Gunaratne, it becomes imperative that a proposal to allow for substitutions in cricket must at least once be discussed seriously by cricket's high priests.
There's no reason a team should endure the double whammy of first losing a player, and then not even being able to seek a replacement for him, which drastically reduces their chances of competing in the game.
It's not like Gunaratne is the first player who has had to leave his team midway during a Test. There have been numerous cases in the past in which a cricketer has broken down while a Test match is on.
One recollects the case of India's Zaheer Khan, a legend of his craft but one who was prone to injury. It was the first Test of the high voltage four-match series against England at the Lord's in 2011. Zaheer was near his best in the morning, foxing the two left-handed English openers Andrew Strauss and Alastair Cook with a judicious mix of swing and seam. But as was the case with Zaheer often, he broke down after bowling 13 overs, and rest as they say, is history. From that moment on the first day of the first Test, India never recovered, and went on to lose the series 0-4 to England and 0-4 again to Australia, and with it their number one ranking in Tests.
Another case that comes to my mind is that of Dale Steyn. South Africa's premier fast bowler has also had a history of breaking down in between a Test match. In 2015, he picked up a groin injury on the second day of South Africa's first Test against India at Mohali, a scene that was repeated in 2016 during the first Test of the series against Australia at Perth, where too Steyn was unable to last through a Test as he fractured his shoulder while bowling early morning on the second day.
Thus, it is clear that cricket has a problem here that it is failing to address for a while now.
There might be some who would argue that the ICC had tried to mitigate such instances by bringing in the provision for the Super Sub in the early 2000s. But the problem was that that the system put too much of importance on the toss, as teams had to name their Super Sub before the toss. The effects of such a rule meant that the team winning the toss was always in an advantageous position, and, for example, can decide to bat or bowl keeping in mind the Super Sub they are up against, and this therefore impacted the end result as well.
While the idea of a substitute for concussions is being considered, considering the enormity of the matter at hand, it is simply not enough.
Unlike other team sports such as football and basketball, cricket is one of the very few team sports left that doesn't subscribe to the philosophy of substitution.
Simply dismissing any change to the sport, claiming it transcends and violates the traditional fabric of the game is not a very smart argument.
Too many opportunities have been missed in the past to start a discussion on this.
Gunaratne's injury must at least be a catalyst for a discussion on the change , if not for the change itself.
First Cricket News
Spin legend Shane Warne has thanked star batter Virat Kohli for "passionately supporting" Test cricket, a day after he stepped down as skipper of the Indian Test team.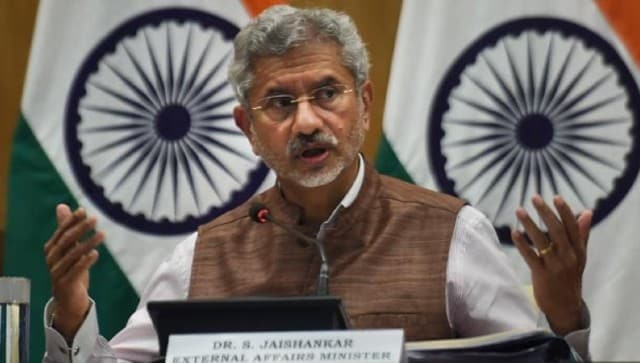 India
In a virtual meeting with Sri Lankan Finance Minister Basil Rajapaksa, Jaishankar said that India will take up initiatives with other international partners, to support the island nation
First Cricket News
Dunith Wellalage led from the front with an all-round show as Sri Lanka defeated Australia by four wickets to register their second consecutive win in Group D