India vs New Zealand: Rise of the bits-and-pieces all-rounder spells bad news for Kiwi cricket
The bits-and-pieces all-rounder is an intrinsic part of ODI and T20 cricket, but someone who has no place in Tests
If New Zealand find themselves at the wrong end of a 1-0 scoreline, they have only limited overs cricket to blame. Also a distinct lack of application, and inability to play spin. But mainly limited overs cricket.
If the first Test had taken place in the pre-ODI era, the visiting Kiwis might have selected six solid batsmen and four bowlers in their side, letting Luke Ronchi and BJ Watling fight for the sole wicketkeeper's slot. Instead, and because our minds have become so used to thinking short-term, they selected both Ronchi and Watling. They also decided four proper batsmen should be enough to negate the feeble threats posed by Ashwin and Jadeja and co.
How wrong they were. How very wrong.
Firstly, they selected Martin Guptill, a man who is yet to know the joys of reaching the 2,500-run mark in Test cricket despite having had 45 matches to prove himself. Surely he was picked on the basis of a stellar ODI career, one where he's scored almost twice as many runs including a double-century. In the first innings of the Kanpur Test, Guptill scratched around for about ten overs, before failing to read Umesh Yadav's in-swing. Considering his utter ineptitude against spin, however, getting himself out before Ravichandran Ashwin started twirling them about was actually among the smarter decisions Guptill took in the Test.
This strategy would sadly not save him in the second innings, when Virat Kolhi, wiser with experience, started with Ashwin and ensured Guptill lasted just five balls.
The Kiwis then decided Ronchi would be a fine fit at No 5, which meant that a man who had hitherto played zero Tests and nine ODIs in the subcontinent – none of them in India – now had to save the team. To be fair, Ronchi did play superbly, sticking around for nearly two hours in the first innings and then a masterful display of resistance on a dreadful day-five pitch. But his innings raises the question even more vehemently – why was Ronchi the team's saviour? Number 5 is one position too high up in the batting order for a man with a decidedly suspect technique, one who started his career primarily as a wicketkeeper.
Mistake number three was playing Mitch Santner at No 6. Now Santner is again a very valuable member of the team. His turn and guile got the better of KL Rahul, Cheteshwar Pujara and Rohit Sharma in the first innings. But the correct way to reward a spinner for a good bowling performance is not by giving him a promotion in the batting order. However, he had a good Test with the bat as well, scoring valuable runs and delaying India's inevitable victory charge on the final day.
But instead of being heartened by the fight and gumption shown by Ronchi and Santner, one only wonders what could have been, if only the team management had the foresight to play a regular middle-order batsman at No 5 and pushing these two worthy warriors down by one place each. (And, since we are now dreaming crazily, for Danny Morrison to not yelp like an over-excited teenaged girl every time there is a dot ball.)
The fault lies with limited overs cricket because it has ruined our understanding of what constitutes a balanced playing XI, because a player no longer needs to be a "specialist" at one particular role to get into the side. It's led to an influx of the "bits-and-pieces" all-rounder, one so intrinsic to the demands of the limited overs format, but surely one who has no role to play in Test cricket.
To succeed over five days, a player needs to be a world class performer at any of the three disciplines available: Batting, bowling or wicketkeeping. Which was the case until not too long ago. Sure there were all-rounders, but even they would usually focus on one discipline and use the other as a back-up to give the side more options and depth. Garry Sobers, the greatest all-rounder of all time, had over 8,000 runs at a batting average of 57; Jacques Kallis, the man who came closest to the Barbadian legend, scored 13,289 at over 55. Of the four greats of the 1980s, Kapil Dev, Imran Khan and Richard Hadlee were all exemplary bowlers who were capable of a lower order clobbering or two. (Ian Botham, for a brief period of time, was so good that he could have flown a spacecraft blindfolded while baking cheese croissants and painting a self-portrait, all at the same time).
India too, in fact, suffered from a similar syndrome until not too long ago; a time when Ravindra Jadeja and Stuart Binny were being actively considered for a place in the Indian lower middle order. They were both guilty of the classic "neither here nor there" syndrome that affects so many promising youngsters these days, as they try to live upto their coaches' attempts to be the next Botham, the next Kapil, the next Hadlee, the next Kallis. At least Jadeja has more or less figured out where he wants to be and what he sees himself as – a left-arm spinner first and foremost, who is capable of valuable runs every once in a while.
Daniel Vettori, the man said to be Santner's alter-ego from a previous generation, was similarly clear about what he was: A large majority of his runs and innings came from No 8 and 9 in the New Zealand batting order (67 and 53 innings respectively, out of 174). It is also, you must believe, the right position for Santner to bat.
The sooner New Zealand realise this, the better it might be for their Test team. They have a chance to rectify matters almost immediately: Mark Craig, one of the three spinners part of the team for the first Test, has suffered an injury and is out of the rest of the tour. They must use this opportunity to bring in a proper solid middle-order batsman. And while they're at it, someone who actually knows what a cricket bat is and which sport it is a part of might be a good person to replace Guptill.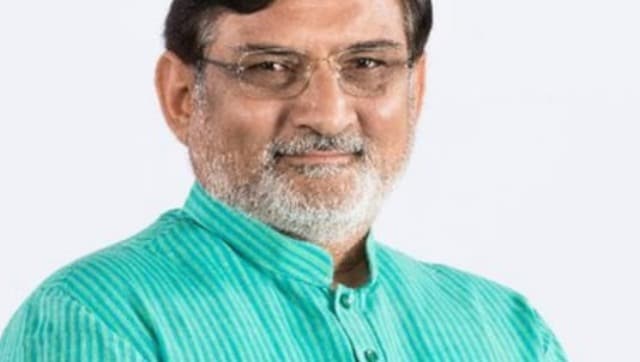 India
In the cross-currents of development and a dark agenda floats Lakshadweep's future. Its moment to choose has come
India
What is needed is transparency, clear guidelines, and the merciless crushing of personal agendas peddled as "facts"
First Cricket News
Ahead of the World Test Championship final between India and New Zealand, here's a look at Indian players who could be key.