India to send twenty boys and girls at Junior NBA World Championship in Florida
The National Basketball Association (NBA) has announced the rosters of the 32 teams that will compete at the Jr. NBA World Championship.
New Delhi: Twenty young boys and girls will represent India at the inaugural Junior NBA World Championship, a first-of-its kind global youth basketball tournament for top 13 and 14-year-old players from around the world.
The National Basketball Association (NBA) has announced the rosters of the 32 teams that will compete at the Jr. NBA World Championship.
The competition will take place from 7 to 12 August at ESPN Wide World of Sports Complex at Walt Disney World Resort near Orlando, Florida.
The boys team of India is from New Delhi, while the girls team is from Bengaluru.
Sehajbir Singh Bedi, Bhavik Garg, Jeevanshu Khatri, Nikhil Kumar, Dinesh Pal, Yatish Sakhuja, Abhishek Singh, Arpit Singla, Laivish Vats and Sachin Yadav are the members of the Indian boys' team to be coached by Siddharth Dalal while Devojyoti Karmakar will be his assistant.
The Indian girls team comprises Vedaa Anand, Shreya Ashok, Nuha Asif Masood, Shreya Bose, Sunishka Kartik, Diya Kothari, Meghana Manjunatha, Moumita Mishra, Hamsa Nanjundaiah and Smriti Vemula. Prasanna Venkatesh Rajamanickam is the head coach while Sonal Nambiar is the assistant coach.
Three-time NBA Champion and Jr. NBA World Championship Global Ambassador Dwyane Wade, 2018 NBA All-Star Andre Drummond, eight-time NBA All-Star Vince Carter, Milwaukee Bucks center Brook Lopez, 2018 Naismith Memorial Basketball Hall of Fame inductee Grant Hill and WNBA Legends Tamika Catchings, Swin Cash and Jennifer Azzi will join the 317 boys and girls from 35 countries at the event.
The inaugural event will bring together the top 32 boys' and girls' teams (16 US and 16 international) that advanced from regional competitions earlier this year. The 16 international teams (eight boys' and eight girls' teams) represent Africa and Middle East, Asia Pacific, Canada, China, Europe, India, Mexico and South America.
The Junior NBA World Championship will feature boys and girls divisions, separated into US and international brackets that begin with round-robin play and continue with single-eliminations competition.
The winners of the US and international brackets will play in the World Championship games on 12 August.
World
Admiral John C Aquilino said the US and its allies need to work together more frequently in international waters to build interoperability so they can operate together quickly if needed
First Cricket News
A fired-up James scored eight of the Lakers' 12 points in the extra session, draining a pair of three-pointers for the win in his return from a one-game ban as his team fell to the Knicks.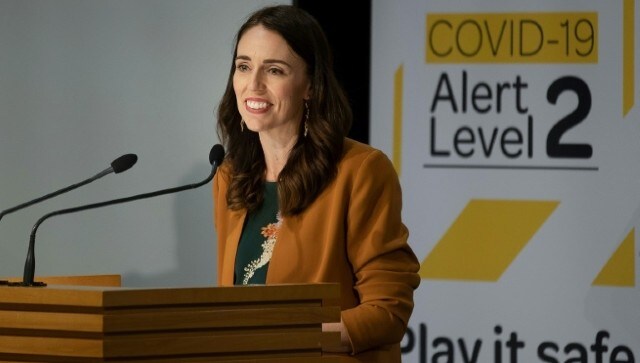 World
Recent events in the Indo-Pacific left New Zealand behind. But the island nation has used APEC 2021 effectively to enhance its stature