India Open 2018: Underdog Beiwen Zhang makes use of rare attacking ploy against PV Sindhu to win title 
Despite yet another loss for Sindhu in a final, India Open 2018 was all about the underdog Zhang.
New Delhi: There was pin-drop silence in the Siri Fort Indoor Stadium packed to the raptors as defending champion and favourite PV Sindhu lost a neck-and-neck final at the India Open against the underdog of the tournament — Beiwen Zhang. Every time there was a break in the match, national coach Pullela Gopichand was seen rushing towards Sindhu to have a brief chat with his ward. Things didn't go Sindhu's way. The 22-year-old missed out on defending her title.
But this wasn't the first time Sindhu was under pressure. She has been guilty of succumbing to pressure in the dying moments of the decider on five occasions —Carolina Marin (2016 Rio Olympics), Nozomi Okuhara (2017 World Championships), Akane Yamaguchi (2017 Dubai World Superseries Finals) and Tai Tzu Ying (2016 and 2017 Hong Kong Open). In all fairness, the night was all about Zhang's desire to match up to Sindhu's level. While the fans continued to cheer for Sindhu, Zhang didn't allow the advantage play out on the court. From the quality of strokes to court-coverage, the 27-year-old was second to none. That is what makes her win in India a good underdog story.
The prolonged rallies and powerful strokes from Zhang gave Sindhu a taste of her own medicine. Her rare attacking ploy worked wonders in three games. "I know my weaknesses and I try to cover a lot. When I got a chance, I was hitting smashes. Normally, if you watch my game, I don't really smash a lot. I played like an attacking player today," said a rather worried Zhang, who had a flight to catch in a couple of hours.
There was a time when the crowd went bonkers. Sindhu had fought her way back into the match to enforce a decider and the Sachin Tendulkar-esque 'Sindhu, Sindhu chants began to echo the packed arena. Despite the crowd support, Sindhu couldn't handle the pressure. "I think she had more pressure and I had nothing to lose. The crowd got behind her to beat me and she took more pressure than me. She couldn't control the pressure," reasoned Zhang.
Sindhu and Zhang have played each other on four occasions at BWF events, with Sindhu winning three of those matches. They also played once in this season's PBL, where Sindhu was on top again. Zhang, who didn't win a single match for the Mumbai Rockets due to a foot injury, wanted to forget about her performances in the Indian league and focus on big tournaments.
The Liaoning-born shuttler has had a tough route to the top following the fall out with the Singapore Badminton Association (SBA) that led to a move to the US a few years ago. Zhang proved to be the giant-killer after stunning Saina Nehwal 21-10, 21-13 in straight games, Cheung Ngan Yi in the semi-finals and now Sindhu in a three-game thriller.
Before hiring Luan Ching, former SBA coach, Zhang trained in Las Vegas without the luxury of training with a coach and a single sparring partner. She often had to travel a lot between the two countries to train and play. The 27-year-old couldn't afford to get her newly hired coach to India but she often discusses plans before a match via messages. "My new coach gave me a lot of ideas. He pointed out the game clearly. So, it's easier for me in my head what I need to do when my opponent is leading," she said.
Zhang is recovering from plantar fasciitis, a common heel injury, and apart from her coach, she trains with trainer cum physiotherapist Anand Dubey, who was also a part of Mumbai Rockets support staff. He tweaked her training regime in the last four to five days helped her stay focused on the court. "I want to thank my physio for improving my fitness," pointed Zhang.
"She trains alone but that's hardly an issue. Mentally, Zhang has been really strong and that's what mattered in the end," said Dubey.
It was surely a surprise result from a surprise finalist that surprised many. Even Zhang herself didn't expect to go all the way, considering the fact that her flight to Singapore was scheduled so close to the final. After quickly wrapping up her first major title in her baggage, the only worry for her is to reach the airport on time.
After all, it was a fairytale finish to a great underdog story!
undefined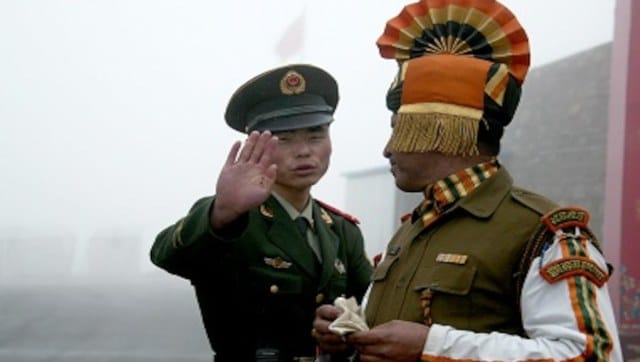 India
This comes a day after the two sides held detailed deliberations on disengagement in the remaining areas of eastern Ladakh and agreed to jointly maintain stability on the ground
Sports
Schooling, the Southeast Asian city-state's first Olympic champion, said the year's pandemic delay had given him extra time to prepare after a disappointing World Championships in 2019.
Sports
Kidambi Srikanth is now solely focussed on his performance in the last three Olympic qualifiers, starting with the India Open, which is scheduled to be held behind closed doors in the national capital from 11 to 16 May.