India Open 2018: Iskandar Zulkarnain's bid for redemption gathers momentum with win over Kidambi Srikanth
In August last year, Iskandar Zulkarnain was so dejected after crashing out of the quarter-finals of the Kuala Lumpur Sea Games, that he almost gave up on badminton.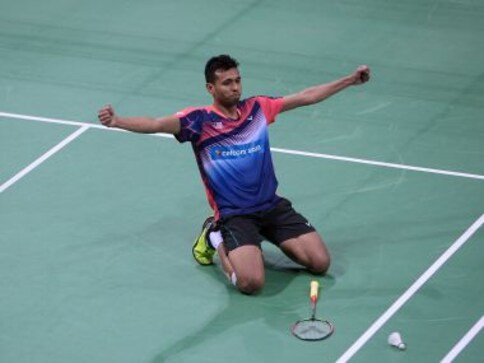 New Delhi: In August last year, Iskandar Zulkarnain was so dejected after crashing out of the quarter-finals of the Kuala Lumpur Sea Games, that he almost gave up on badminton. On Thursday, an unseeded Zulkarnain floored World No 3 Kidambi Srikanth in his own den to enter the quarter-final round of the India Open.
For a player whose career has been marred by injuries, the 2018 season will be the 'final shot'. Moreover, the controversial altercations between Badminton Association of Malaysia (BAM) and chief coach Morten Frost had derailed his chances of making it big. However, it was Misbun Sidek, who rejoined BAM in June, whose support gave him the confidence to continue the sport following a series of injuries in 2017.
A confident-looking Zulkarnain swept Srikanth aside 21-19, 21-17 with his defensive prowess and a steady game to claim 'the biggest win' of this season. This was his second win over the Indian, having beaten him once at the Malaysia Masters in 2016.
Zulkarnain admitted he has been on a tough path with obstacles and hurdles in his way following a severe back injury. "I suffered a back injury (slip disc) last year and I am making a comeback now. I played at the Malaysia Masters and then here (in India), this is my biggest win," Zulkarnain told reporters.
Srikanth's attacking strokes from the net didn't trouble the World No 85 shuttler as Zulkarnain was able to retrieve with ease. Srikanth also got the taste of his own medicine when his opponent successfully prolonged rallies and killed it patiently in both the games. "I know Srikanth is quite tough and his attack and net play is very good but I just played my game and strengthened my defence and tried not to commit too many mistakes," added Zulkarnain.
Srikanth, who was playing his first tournament since suffering from an abdominal strain in the first week of January, was surprised by his opponent's ability to retrieve which more or less made the difference at the end.
"He is definitely someone who is a little tricky and gets shuttles back from crazy positions. Even today he got many shuttles back from unimaginable positions," Srikanth said before adding: "I think he is definitely someone who plays well and it's always tough to play against him. That is what match practice does to you, if I would have been playing more matches, the result might have been the other way."
The win against a higher-ranked player will not only boost his confidence but also improve his ranking as he aims to strengthen his spot in the men's singles squad for the upcoming Asia Team Badminton Championship from 6-11 February which is the qualifying round of the Thomas and Uber Cup. Zulkarnain is facing a tough competition from the in-form youngster Leong Jun Hao and Daren Liew as he feels threatened by his compatriot's sudden rise of form.
After competing at the Malaysia Masters a few days ago, the India Open is Zulkarnain's second tournament of the year. The next challenge for him is to take on another top shuttler in Sameer Verma, who looks in great touch after beating Anders Antonsen and Tommy Sugiarto.
Well, the decision to continue playing badminton was the right call after all.
Badminton
While India claimed the top spot, Sri Lanka are currently in second place in group A.
Sports
Historically, India have won 25 medals at the Commonwealth Games in badminton including seven golds. So question remains: how many will they add to its tally this time around?
Badminton
The players including Olympian Mahoor Shahzad were not even supposed to be here. Shahzad despite being a singles player had to participate in doubles as well.