India Open 2018: 'Aggressive' PV Sindhu favourite for title, but shouldn't underestimate surprise finalist Beiwen Zhang
PV Sindhu shouldn't underestimate a defensively strong Zhang, who could spring yet another surprise by upsetting the crowd-favourite with her rally-based strategy.
New Delhi: It was that kind of a day where once PV Sindhu started coasting, she never stopped. The fans were made to wait well past 10 pm for Sindhu's semi-final clash against Ratchanok Intanon and the result was entirely worth it. Defending champion Sindhu aced the Intanon test with an impressive 21-13, 21-15 win to enter her second-straight India Open final.
Known for her deceptive flat-smashes and delicate crosscourt play, Intanon hardly applied pressure on an aggressive-looking Sindhu with her weaponry. In fact, the Thai shuttler had no answers to a constant barrage from the other side of the court. For example, when Intanon didn't allow Sindhu to hit with power, the Indian ace created an opening and attacked from the net. There was also a tinge of maturity in her shot selection, something the Indian has been guilty of in recent tournaments.
Sindhu went on and on. She didn't even let her opponent a whiff of a chance to unsettle her in both the games. Well, her performances at the Siri Fort Indoor Stadium uncannily match the results at the same tournament last year. But this time, with a lot of aggression. "Attacking game is my power. That's a style of play that suits me. I've been an attacking player since the beginning," says Sindhu.
"Also, Ratchanok is a very aggressive player. Her strokes are really powerful and she has a lot of deception in her cross-court shots and drop shots. I had to match up to her style of play," she adds with a smile.
After clearing the Intanon hurdle effortlessly, Sindhu sets up finale against lone ranger Beiwen Zhang of the US – a surprise finalist. Bereft of proper facilities and coaching, the 27-year-old shuttler has had a tough route to the top after complications at the Singapore Badminton Association that led to a move to the US a few years ago. En route to the summit clash, Zhang, who trains in Singapore, stunned Saina Nehwal 21-10, 21-13 in straight games before edging past Cheung Ngan Yi, who knocked Carolina Marin out, in a three-game thriller in the quarter-finals.
Zhang travels without her newly hired coach Ding Chong to tournaments, who recently left the Singapore Badminton Association, because she can't afford it. But that hasn't really affected her mentally. "I finally have a coach. He is in Singapore but he keeps on giving me advice via messages," Zhang laughs.
The duo has played each other on four occasions at BWF events, with Sindhu winning three of those matches. They also played once in this season's PBL, where Sindhu was on top again. But Zhang wants to forget about her matches at the PBL as she had a bad run of games with Mumbai Rockets. "Well, PBL wasn't good for me. I was recovering from a foot injury and couldn't get the results," says Zhang, who feels that one of the reasons why she starts slow is because she still experiences discomfort while lunging.
Currently ranked World No 11, Zhang's finest performance came at the 2016 French Open, where she reached the final. But having entered the summit clash in New Delhi, Zhang now hopes to go all the way. "I want to win one Superseries this year," she says. "I don't think a lot or put pressure on myself before I go on court. Before this tournament I thought I was fit, but I found out I wasn't. When I played Indonesia Open (in January) I prepared a lot but got crushed in the first round. Now I am not very consistent. Sometimes I play bad and sometimes I play well," she adds.
However, all the matches between the duo have gone into the deciding game and Sindhu expects a neck-and-neck encounter on Sunday. "It's going to be a tough match. I expect to be playing a lot of rallies," predicts Sindhu. "I played against Zhang recently during the Premier Badminton League and I can say that it won't be an easy match. She has fought brilliantly to reach the final. To enter the final of India Open is not easy," she adds.
Looking at the rampant form Sindhu is in at the moment, it is her title to lose. That being said, the 22-year-old shouldn't underestimate a defensively strong Zhang, who could spring yet another surprise by upsetting the crowd-favourite with a lot of rallies. The fans will be made to wait for Sindhu's final as it'll be interesting to see whether their favourite stands on the podium with a gold or silver.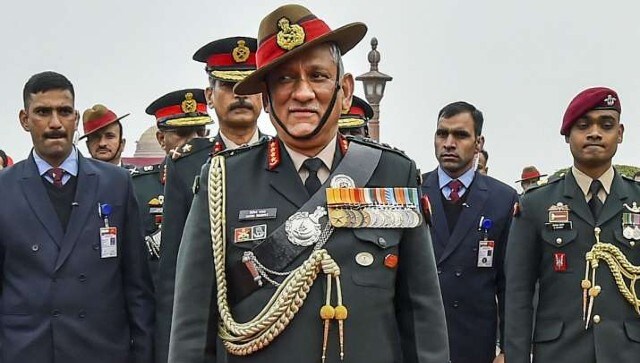 India
The Chief of Defence Staff said that a "capability differential" has come between the two countries over the years and that China has a "lead" over India on technology
India
Taking to Twitter, the former Union finance minister urged the government to allow walk-in vaccination and asked them to get rid of the need for pre-registration for taking the vaccine in India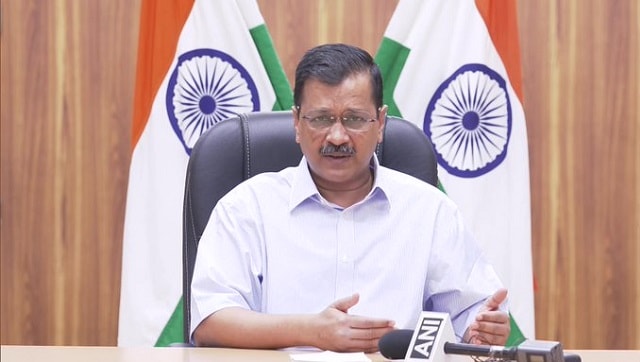 India
The chief minister said his government does not want to impose lockdown and asked people to remain in home isolation if infected, instead of rushing to hospitals