India at Rio Olympics 2016: How the medal predictions matched up with actual results
Here are some Indians everyone pegged as genuine medal contenders and how they fared at the Rio Olympics 2016.
India went to the Olympic Games in Rio with its biggest contingent yet and more expectations than ever. The 100-plus strong squad, with big names and experienced contenders, were set to create history with a record haul.  If the country could claim six medals at London 2012 – with two of the being silver – surely, it could only go up from here on. Maybe another gold medal, maybe even a unprecedented double-digit tally. The hope was high, as was the belief.
However, less than 10 days later, most of that optimism faded to a faint glimmer – India was yet to open its account and had three fourth places finish already, with some of the biggest names narrowly missing out on the podium.
Ahead of the Games, all news outlets, fans and even data analysts had predicted a better haul for India. India will win eight medals including one gold medal , predicted the 'Olympics and Economics report' released by Goldman Sachs. A projection from Associated Press marked the mixed-doubles tennis pairing of Sania Mirza-Rohan Bopanna as bronze-medallists while Jitu Rai was expected to win a silver. The Sports Authority of India (SAI), on the other hand, have a target of 10 medals for the 118 athletes set to participate in Rio.
However, in the two weeks of the Games, India proved all of the above predictions wrong and ended up with a mere two medals – a bronze in women's wrestling and a silver in badminton. The first medal took 12 days coming, as most of the prospects were eliminated and the nation dreaded a clean sheet, which would have been India's first since the 1992 Barcelona Games. However, India managed to finished 67th in the medal tally, thanks in a large part to Sakshi Malik and PV Sindhu, who won their medals in the latter half of the Games, giving India something to cheer about.
Have a look at the comprehensive list of all the Indian athletes' results and performances at Rio Olympics 2016
However, both the medallists were not among the athletes expected to bring back a medal. At Firstpost, we had drawn a list of 10 athletes to watch out for, and neither of them made it to the list either.
Here are some of the athletes pegged as genuine medal contenders and how they fared at the Rio Olympics 2016.
Jitu Rai, Shooting
Jitu Rai, participating in the 50m pistol and 10m air pistol events, was ranked third in the world in both his categories, and had two gold, three silver and one bronze medals in the World Cups, as well as gold in Commonwealth and Asian Games. However, at the Olympics, he ended up eighth in 10m air pistol final after playing brilliantly throughout the qualifying round. He then crashed out of 50m air pistol, perhaps misjudging the wind in the last few shots, failing to qualify for the final in what was one of the biggest letdowns of the tournament.
Saina Nehwal, Badminton
The London 2012 bronze-medallist was aiming to repeat her heroics, and was well-placed to do so with a world ranking of five and having won the Australia Open Super Series in then run up to Rio. However,  she suffered a shock defeat in her second group match against Ukraine's Maria Ulitina and did not advance to the knock out stages. Her performance was due in some part to a knee injury, which will keep her out of action for the coming months.
Deepika Kumari, Archery
Deepika, the former world number one, had shot 686 in the 72-arrow ranking round to equal the feat of London Olympics gold-medallist Ki Bo Bae of Korea at the Archery World Cup in April this year. It was this performance that had given rise to hope that the archer could bury the ghosts of her London performance and start afresh in Rio. Deepika however, lost the pre-quarter in the individual event and women's archery team was ousted in the quarter-finals. Deepika was blanked 0-6 by World No 2 Tan Ya-Ting of Chinese, and it looked like the pressure of the situation got to the archer at the crucial juncture.
Sania Mirza and Rohan Bopanna, Tennis
The mixed doubles pair of Sania Mirza and Rohan Bopanna was seeded fourth in the competition and understandably, there were high expectations from them. They had wanted to play together for a while and have perfect game styles to match each other's abilities. They showed their chemistry when they advanced to medal contention with strong performances, even beating Great Britain's Andy Murray and Heather Watson, but couldn't make it past semi-finals.  They ended up in the fourth spot after they lost in bronze medal play-off to the Czech team of Radek Stepanek and Lucie Hradceka, after losing the semifinal to USA's Venus Williams and Rajeev Ram.
Yogeshwar Dutt, Wrestling
Being a former Olympic-medallist, there was a certain level of expectation from wrestler Yogeshwar Dutt. That his bout was scheduled for the final day, after India's relatively empty medal cabinet, raised that expectation to fervent hope. However, the veteran wrestler suffered a shock exit when he lost in the opening round in his. He looked a pale shadow of his previous gritty self in the 0-3 loss to Mongolia's Ganzorigiina Mandakhnaran in the qualification round bout.
Dipa Karmakar, Gymnastics
Knowing her story of grit and perseverance to make it to Rio and the fact that she participated in a sport largely unknown in India, gymnast Dipa Karmakar's fourth place finish in the women's vault event is an achievement in itself. She is not only the first Indian female gymnast to reach the Olympics, she also is the first Indian to qualify for a gymnastics final. Overcoming hurdles like federation politics and poor equipment to pave her way, and with her proficiency with the Produnova — a double frontal vault — with a difficulty rating of 7.0, she has sealed her name in Indian sports history even though missed the podium by a whisker.
Vinesh Phogat, Wrestling 
Vinesh Phogat's was probably the most heartbreaking moment for Indian fans to witness at the Rio Olympics. The young wrestler was a genuine prospect, having won medals in six of the seven international tournaments that she has participated in since July 2014. Even in her first bout in Rio, she looked aggressive in her 11-0 victory. However, an unfortunate knee injury ended her Olympic debut in only her second bout, where she was leading 1-0. She was stretchered off the mat in tears, in a major blow for India.
Abhinav Bindra, Shooting
When you are the only Indian who has won an individual Olympic gold medal, the burden of expectation will always be there. And Abhinav Bindra, in his final Games, shouldered these expectations admirably, qualifying for the finals of the 10m air rifle. However, the Beijing gold-medallist missed out on another Olympic medal by literally one shot, when he lost the bronze medal playoff after coming as close as the second spot.
Despite being the most successful Olympic team in the history of the sport with eight gold medals, India's last podium finish came way back in Moscow 1980. Led by PR Sreejesh, the Indian India hockey team aimed to end this 36-year medal drought in Rio. Throughout the group stages, the team showed great potential, but an inability to close out games saw them lose to Belgium in the quarter-finals, after squandering a 1-0 lead. To put their otherwise strong showing in perspective, India beat eventual gold-medallists Argentina 2-1 in the group stages.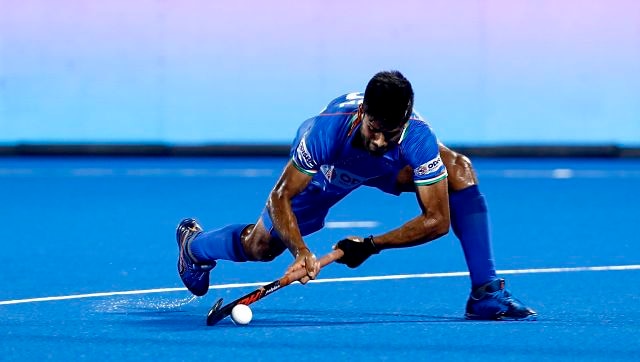 Sports
Varun further stated that skipper Manpreet Singh's one-on-one chat with him before the team left for Tokyo helped him a lot.
Sports
World Athletics chief Sebastian Coe is among those who have backed calls for a cannabis review.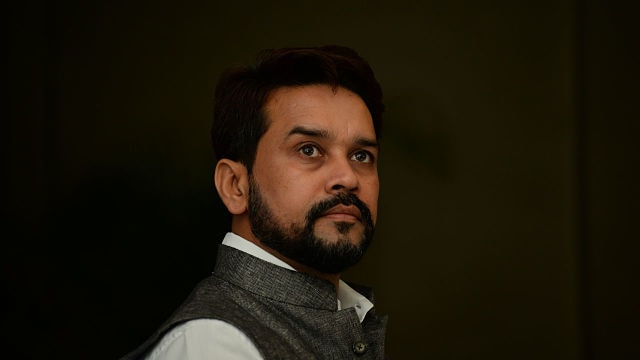 Sports
Thakur also said that there will be a talent hunt programme for various sports to identify youngsters and train them for future events.