Inderjeet becomes first Indian shot-putter to enter final round of World Athletics Championships
Inderjeet Singh became the first Indian shot-putter to enter the final round of World Athletics Championships while Baljinder Singh produced his personal best to finish a creditable 12th in the men's 20km race walk on the second day of competitions
Beijing: Inderjeet Singh became the first Indian shot-putter to enter the final round of World Athletics Championships while Baljinder Singh produced his personal best to finish a creditable 12th in the men's 20km race walk on the second day of competitions here today.
Inderjeet, the reigning Asian champion, began the qualifying round at the Bird's Nest Stadium with a below par 19.15m effort in his first attempt before he fouled his second throw.
But he made his third and final attempt count as he heaved the iron ball to 20.47m to qualify for the final round as one of the 12 best performers in the qualification round.
Inderjeet, who has a personal best of 20.65m, was fourth best in Group A and ranked eighth among the 12 shot-putters who entered in final round after taking into account the performances of Group B competitors in the qualification round. The final round is slated later this evening.
In men's 20km race walk, Baljinder Singh finished 12th out of 51 athletes, who completed the race, with a personal best time of 1:21:44. Two other Indians, Gurmeet Singh (1:25:22) and Chandan Singh (1:26:40) ended 36th and 42nd respectively.
European champion Miguel Angel Lopez won the race in a personal best time of 1:19:14 to become Spain's first 20km race walk world champion since 1993.
Chinese Olympic bronze medallist Zhen Wang was second in 1:19:29, while Benjamin Thorne -- the biggest surprise of the race -- took bronze in a Canadian record of 1:19:57.
Japan's world record holder Yusuke Suzuki dropped out just after 45 minutes into the race. Reigning Olympic champion Ding Chen of China was ninth with 1:21:39.
PTI
Find latest and upcoming tech gadgets online on Tech2 Gadgets. Get technology news, gadgets reviews & ratings. Popular gadgets including laptop, tablet and mobile specifications, features, prices, comparison.
Sports
If the decision by Krafton Game Union does allow PUBG to make a comeback into the Indian mobile gaming industry, the number of games having ties to Chinese organisations may see a drop. This may spell worry for Chinese firms such as Tencent if, following this decision, PUBG does really make a comeback into India.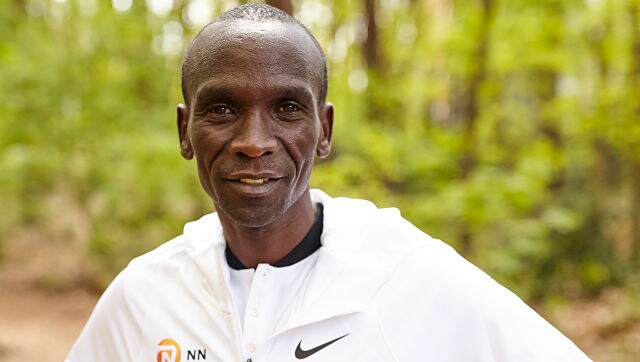 Sports
In this interview with Firstpost, marathon running legend Eliud Kipchoge talks about the shoe controversy, running at the London Marathon this year, and running an actual marathon under the two-hour mark.
Sports
USABS already has gotten dozens of serious candidates involved, through Zoom video conferences with coaches and established athletes and past bobsled and skeleton Olympians.