In Champions League win, Cristiano Ronaldo scripted his own saga
Ronaldo put the world under his thumb. He secured complete obeisance. He stood supreme in a blindingly bright San Siro that was lit up by Real's joy and honour. The Spanish giant had made the most of a fortunate draw and nervous opponents.
Four years ago, Cristiano Ronaldo could only shake his head in disappointment. After a goalless 120 minutes in the Euro 2012 semi-final between Portugal and Spain in Donetsk, he was confident that his time had arrived. As captain of the national side and its undisputable star, he chose to go last in the penalty shootout. But, cruelly, his turn never arrived. Spain won it 4-2; disbelief was writ large on his face.
It was not his moment. In fact, it belonged to Cesc Fabregas. The Spanish midfielder was slated to go second in the shootout but convinced manager Vicente del Bosque to allow him the fifth penalty. Fabregas said he could feel hours before the match that he would lead his team to victory. "When I stepped up to take the penalty, I said to the ball that we had to make history and it shouldn't let me down."
On Saturday night, Ronaldo did a Fabregas. Minutes after scoring the winning penalty in Milan to confirm Real Madrid's 11th Champions League success, he opened up about his premonition. "I had a vision. I knew that I would score the winning goal...I told Zizou (Zinedine Zidane) that and to let me take the fifth, and that's how it turned out," said Ronaldo, convinced more than ever of his unchanging supremacy.
He would be offended, though, if someone told him Fabregas beat him to the "vision". Ronaldo had forced fate to bend over backwards to please him. He would not brook the dampening of his unbridled joy. The days in the lead up to the final had been dominated by the chance of redemption that Atletico Madrid had after a harrowing loss in 2014. But here was the Portuguese maverick, in no mood to allow any gatecrashers. He had suffered the pain once four years ago and there was to be no repeat of that.
By his and any reasonable standard, Ronaldo had a quiet game. Pundits and fans wondered whether he had once again "gone missing" in a big match. Some even suggested that despite his supreme record, Ronaldo's career lacked that one big moment which would be celebrated decades down the line. Even if the final had not panned out the way it did on Saturday, it's likely that he would have considered such claims with characteristic disdain. As he said earlier this month, Ronaldo has no doubts regarding his place in history. "I don't doubt that I will go down in footballing history. Whether people like it or not, the numbers speak for themselves," he had said.
Once again, Ronaldo finished with the highest number of goals in a Champions League campaign — 16, seven more than the second-best Robert Lewandowski of Bayern Munich. The numbers argument is firmly in his corner. But a quiet final in a defeat would have made everyone forget the numbers.
For some time on Saturday, it did look like he was going to disappoint. As Atletico roused themselves after a tepid first-half display, Real struggled to fight on an equal footing. Normal time passed, so did extra time. There were two goals in 120 minutes, none by Ronaldo. Before the game, some doubts had been raised over his fitness as he had hobbled off the training pitch on Tuesday. Although Zidane had allayed the fears, it was clear the Portuguese star was not at his best. Ronaldo stumbled through the first 90 minutes without producing a decent chance to score.
Four minutes into extra time, Ronaldo had a free header from six yards out, but he could only offer a meek effort. Three minutes before the end of the extended period, a free kick was hit straight into the wall. It was as if Ronaldo was sleep-running. Before the penalty shootout, he opened a bottle of water and let it rain on him. The stupor could not continue any longer. His moment was close.
When the penalty arrived, it was the calmest of finishes. A gentle shot crossed the line and it was curtains for Atleti. Ronaldo, though, drew the blinds open. He tore his jersey to bare his chest which seemed to gleam with shining pride. It seemed like an invitation to examine his soul. It was there that lay his interminable belief that he was destined for glory. He let out a wild shout for good measure. It was the kind of grandstanding we have learnt to accommodate in football.
Yet, one cannot be too sure we are prepared yet to live in a world where he correctly predicts the course of his matches. The numbers argument is a comfortable compromise. The humungous amount of goals he scores every season is an affront to rationality already. It's more than what was ever sought of him. If Ronaldo had added to his 16-goal tally before penalties ensued on Saturday, he would have equalled his own record for most strikes in a Champions League season, that he set in 2013-14. The final strike of that season had come from the penalty spot in the final, like it did on Saturday — though the latter does not count since it arrived in a shootout. Atletico were the opponents then and now.
But Saturday was much different. For Ronaldo put the world under his thumb. He secured complete obeisance. He stood supreme in a blindingly bright San Siro that was lit up by Real's joy and honour. The Spanish giant had made the most of a fortunate draw and nervous opponents. This is not to discredit the club's achievement but it was awfully proper that a struggling Ronaldo should see the team home. Real are not the most convincing European champions but they are champions nonetheless.
So is Ronaldo. He stumbled and hobbled his way to the summit but many would not care for that now. Most of all, Ronaldo himself. He saw a vision and the ball did not let him down. Fabregas had done it too. But this time there was a ripped shirt, a self-affirming scream, and a man who is scripting his scriptwriter's story.
Sports
Thomas Tuchel oversaw an immediate transformation in Chelsea's fortunes, dragging them into the top four, taking them to the FA Cup final which they lost to Leicester City, and now winning the Champions League.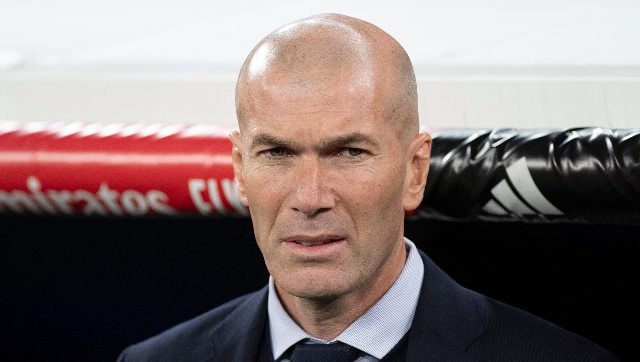 Sports
It's not easy to win the LaLiga title as a player or a coach, and it's even harder to win it as both a player and a coach. In fact, only a handful of stars have achieved over the years.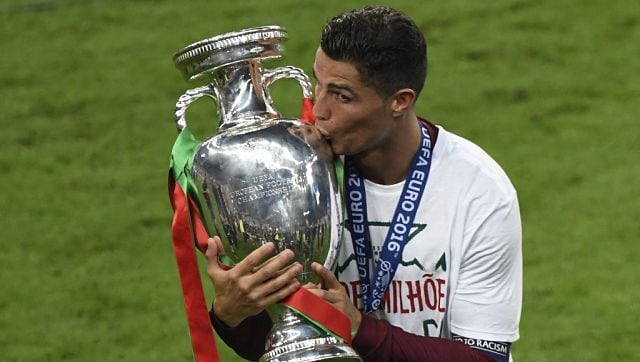 Sports
From the story of the first European Championship to Cristiano Ronaldo's epic numbers, take a look at the facts, figures and iconic moments of the tournament.