ICC Champions Trophy: From Australia's arrogance to Pakistan's doping scandal, 5 top controversies
The Champions Trophy has not been immune from controversies, some so galling that it brought the game itself to disrepute, while others may be classified as, well, amusing.
The Champions Trophy has been, since its inception, when it was known as the ICC Knockout Tournament, has been a blue ribbon event for participating teams. The World Cup-like tenor, look and feel and the very fact that it was an extremely competitive multi-team affair added to its aura.
However, the showpiece event has not been immune from controversies, some so galling that it brought the game itself to disrepute, while others may be classified as, well, amusing.
Now, with a few days to go for the Champions Trophy to start in England, here is a recap of some of the biggest controversies that the tournament has ever seen, from doping scandals, unsporting conduct to whacky recommendations for boosting performance.
Sharad Pawar ushered off the stage by Australian players
This has to be one of the more controversial incidents in the history of the Champions Trophy. The tournament was being hosted by India in 2006, and Australia had just beaten West Indies in the final to win the title for the first time. For a country that had won the World Cup thrice already and a side that had been riding roughshod over all opposition during that era, the Champions Trophy had proved to be a bugbear till then.
So, when Ricky Ponting's men finally got their hands on the coveted trophy, there would have been every possibility of their joy crossing all limits. During the presentation ceremony after the final at Mumbai's Brabourne Stadium, a visibly impatient Ponting wagged a finger at Sharad Pawar, asking him to give away the trophy quickly and when that was done, Damien Martyn pushed Pawar off the dais, so that the celebrations could begin.
Pawar was the president of the BCCI and a minister in the Indian government at that time. He was a strongman in Indian politics, and indeed, in the administration of the world's richest and most powerful cricket board, who in fact also went on to become the ICC president later. But the Australian players either did not know about it, or hardly cared. They were not exactly known to be models of politeness on the field either.
The incident sparked off a heated debate. On the one hand were those who thought the treatment served a publicity-hungry BCCI executive right. On the other side were those outraged by the 'arrogance' of the Australians, and this group included the likes of Sachin Tendulkar and former Indian captains Sunil Gavaskar and Dilip Vengsarkar (who was also India's chief selector at the time).
Tendulkar usually kept controversies at arm's length, but felt the Pawar incident was "unpleasant and uncalled for".
Gavaskar, who was present on the dais said he was "hurt" and was "not amused" by one of the Australian players addressing Pawar as "Hiya, buddy".
Vengsarkar was more caustic. "You expect such behaviour from uneducated people. If they wanted to pose for photographs, they could have politely requested him. This is appalling," the former Indian star said.
The Indian media took serious offence at the incident. "This is how champions behave when they get the trophy," said the Indian Express. "They are supposed to be aggressive, even rude on the field. On Sunday, Australia showed they are not exactly polite off it too," added The Times of India.
Pawar himself tried to play the incident down initially as "a small thing, a stupid thing", but later, in an interview to Herald, termed it "totally uncivilised". Ponting later apologised to Pawar.
Gary Kirsten suggests pre-match sex for Indian players
In a country where carnal matters are preferred to be kept under wraps, Indian coach Gary Kirsten's prescription to boost the team's performance in the 2009 Champions Trophy would have been considered utterly scandalous. In a four-part paper, co-authored with mental conditioning expert Paddy Upton, Kirsten apparently encouraged the Indian players to get between the sheets, before stepping onto the field of play. The paper came to light through a leak to the Hindustan Times. The relevant chapter was titled, "Does sex increase performance?" And the answer provided in the paper was as explicit as it could be: "Yes it does, so go ahead and indulge."
Kirsten's argument in favour of the queer prescription was that unlike the popularly held notion that sexual intercourse is energy-sapping and hence avoidable for sportspersons before a major event, it increases testosterone levels, leading to higher drive, aggression and competitiveness. He also tried to sensitise the players on the demerits of forced celibacy.
The paper quoted sports scientist and professor at the University of Cape Town, Tim Noakes, as saying: "Sex was not a problem, but being up till 2 am, probably having a few drinks at a bar while trying to pick someone up, on the eve of a game, almost always was".
The paper was distributed to all 15 members of the Indian squad, and is bound to have caused some embarrassment for them, but it left their rivals giggling or wishing Kirsten was their coach.
"I don't think it has come up in any of our dossiers ever. I am not sure it is likely to either," England captain Andrew Strauss said, when asked about the "sexual practices" in their squad.
"A team vision document on that would be interesting. Actually no, it wouldn't. That's all I can say," Australian captain Ponting said, trying to control his laughter.
England spinner Graeme Swann was cheeky, quipping that it was "the kind of forward thinking the game needs", adding, "If they (the ICC) want to make the game more exciting, fly in the wives and girlfriends or other parties to improve the standard of cricket."
"I have been away from home for four months, so I reckon I've forgotten how to do it," lamented Australian batsman Michael Hussey.
The paper had a solution to a problem like that of Hussey though. "If you want sex but do not have someone to share it with, one option is to go solo whilst imagining you have a partner, or a few partners, who are as beautiful as you wish to imagine…" it said.
In a damage-control effort later, Kirsten denied having made those prescriptions. "These allegations are absolutely not true and completely against my religious and moral beliefs," he said.
Shoaib Akhtar-Mohammad Asif doping scandal
The two Pakistan pacemen had never been the 'good boys' of cricket. It has a hammer blow for Pakistan when Akhtar and Asif had to be pulled out of the Pakistan squad for the 2006 Champions Trophy after they tested positive for the banned substance nandrolone in internal and out-of-competition tests conducted by the Pakistan Cricket Board (PCB) just before the commencement of the tournament.
The duo was recalled a day before the team's opening match in the tournament, against Sri Lanka, on 17 October and later were slapped with two-year and one-year bans respectively by a three-member drugs tribunal formed by the PCB.
However, the sentences on the two players were overturned on appeal later, as the tribunal hearing the case decided that the two players were not sufficiently alerted to the fact that the substances they were consuming could have been contaminated by the banned steroid.
The train of events led many to wonder whether the process was a sham and if the two were afforded an easy escape route in the end.
Andrew Strauss refusing to allow Graeme Smith a runner
Hosts South Africa were chasing 324 for victory against England at the Centurion in the 2009 Champions Trophy. It was a make-or-break match for the Proteas, who needed to get to at least 313 to remain ahead of Sri Lanka in terms of net run rate, and keep their semi-final hopes alive. Smith was playing a captain's innings for South Africa, but with 72 runs needed off the last seven overs, he started to be afflicted by cramps.
Smith called for a runner, but England captain Strauss was in no mood to allow Smith one, with the match delicately poised. Strauss apparently felt that cramps were expected during a long innings as the one Smith was playing, and that they were not serious enough to merit a runner.
"The umpires were not particularly keen to give him a runner… I didn't feel that he merited having a runner at that stage. My personal view is that you shouldn't get a runner, full stop. I didn't feel he was cramping that badly — he was still able to run," Strauss said.
South Africa went on to lose by 22 runs and crashed out of the tournament, and Smith's valiant 141 was of no avail. Strauss's action drew angry reactions from the South Africans, and many thought it was an act that sullied the 'gentleman's game'.
Final getting decided through a T20 contest
It becomes bit of a farce when the final of such a premier ODI tournament is decided through a T20 contest. That's what happened in 2013, when India beat hosts England to lift the trophy.
Rain interruptions ensured that the number of overs were severely curtailed and reduced from 50 to 20 for each side. Now, 30 overs are a lot to be taken out from each innings. That way you are essentially transforming the very nature of the contest. The skills required for a ODI is different than those for a T20. A ODI is a sterner test of temperament for a player, where you have to essentially build a narrative over a period of time, unlike the rapid fire nature of T20s, though T20s have their own challenges.
However, it was unjust to have the title decided without playing even half of the allotted overs. It defied logic why the ICC did not have a reserve day for the final. A reason was that both the finalists – India and England – had international commitments almost immediately after the Champions Trophy and also there was no scope to make room for travel and practice after India had played the semi-final three days ago.
In such a scenario, had the final been washed out, India would have had to share the trophy with England, the same way that they did with Sri Lanka when rain played spoilsport on two days on the trot in the 2002 edition of the tournament. Such an arrangement, though, is unjust for both teams.
Inefficient planning of schedule and cricket calendar was a poor advertisement for the ICC and also the tournament, which had already lost a lot of sheen.
Find latest and upcoming tech gadgets online on Tech2 Gadgets. Get technology news, gadgets reviews & ratings. Popular gadgets including laptop, tablet and mobile specifications, features, prices, comparison.
First Cricket News
"I think the matches can be rescheduled because every team should get a fair chance to take a shot at qualifying for the final," Misbah said.
First Cricket News
PCB CEO Wasim Khan told a television channel that a meeting could be held on 11 November to decide on Azhar's future and find a new chief selector as head coach, Misbah ul Haq, has relinquished the post.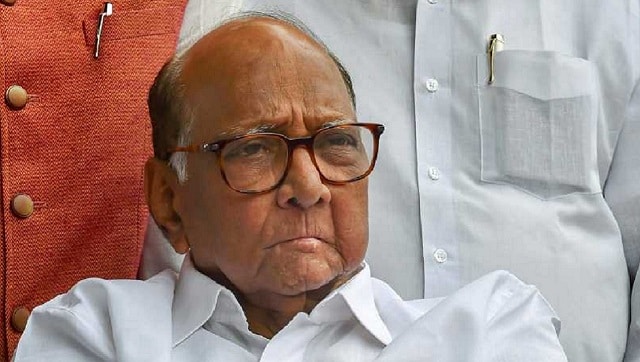 India
In his letter to the prime minister, Pawar said he was pained by the erosion of standards of conduct by the high constitutional office of the governor