IAAF World Championships 2017: India leave out steeplechaser Sudha Singh, two other athletes
Top Indian 3000-metre steeplechaser Sudha Singh was on Sunday among the three athletes left out of the Indian team for next month's World Championships in London.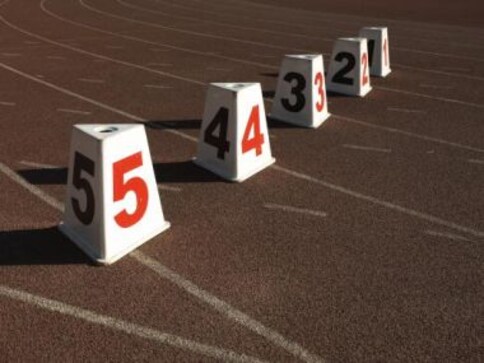 New Delhi: Top Indian 3000-metre steeplechaser Sudha Singh was on Sunday among the three athletes left out of the Indian team for next month's World Championships in London, despite qualifying for the mega event by winning gold medals in the Asian Championships earlier this month.
Ajoy Kumar Saroj (men's 1500m) and PU Chitra (women's 1500m) were the other two gold winners in the 6-9 July Asian Championships in Bhubaneswar who did not figure in the 24-member India squad announced on Sunday to take part in the 4-13 August World Championships.
Athletics Federation of India selection committee chairman Gurbachan Singh Randhawa said that the performance of all the three in the Asian Championships in Bhubaneswar (and their season's best) were well below the World Championships qualifying standards.
"We have not named some athletes who have won gold in Asian Championships because their performances were well below the IAAF World Championships qualifying standards," Randhawa told PTI.
All the continental championships winners get an automatic qualification for the world event, subject to the final clearance by their national federation.
Sudha clocked 9 minute 59.47 seconds to win the gold in Bhubaneswar, while the World Championships entry standard was 9:42.00.
Manpreet Kaur, who won the women's shot put event, was expectedly dropped from the team after she was suspended for a double dope offence.
However, javelin thrower Davinder Singh Kang was named in the squad as he was not suspended despite his urine sample 'A' testing positive for marijuana, which is a specified substance under the WADA Code and hence do not a attract mandatory suspension.
World junior record holder Neeraj Chopra, who won the gold in Bhubaneswar, will be the best bet for India to deliver the goods in London, though he finished a disappointing seventh in the Monaco leg of the Diamond League Meetings on 21 21 July with a less than 80m best throw.
The men's and women's 4x400m relay team also made it to the World Championships.
The top eight finishers in the World Relays Championships in Bahamas have already qualified for the World Championships and the remaining eight slots was to be filled from the next eight.
The Indian team comprises 14 men who will participate in eight different disciplines while 10 women athletes will compete six various events.
India's campaign at the World Championships will begin with long distance runner Govindan Lakshmanan's participation in the mens' 1,0000m final on 5 August.
A 13-member support staff comprising team officials, coaches, masseurs and team doctor will also accompany the team which will depart for London in the first week of next month.
The team:
Men:
20km Race Walk: Irfan Kolothum Thodi, Devender Singh and Ganapathi Krishnan.
400m & 4x400m Relay: Muhammed Anas Yahiya. 5000m & 10000m: Lakshmanan Govindnan. 110m Hurdles: Siddhanth Thingalaya. Marathon: Gopi Thonakal. Javelin Throw: Neeraj Chopra and Davinder Singh Kang. 4x400m Relay: Arokia Rajiv, Amoj Jacob, Kunhu Mohammed, Mohan Kumar Raja, Sachin Roby.
Women:
20 km Race Walk- Khushbir Kaur. 400m & 4x400m Relay: Nirmala Sheoran. Heptathlon: Swapna Barman. Marathon: Monika Motiram Athare. Javelin Throw: Annu Rani. 4x400m Relay: M R Poovamma, Jisna Mathew, Anilda Thomas, Jauna Murmu, Anu Raghavan.