IAAF World Athletics Championships 2017: Wayde van Niekerk, Elaine Thompson and Indians in action on Day 3
Here's all you need to know about the schedule of events to be held in IAAF World Athletics Championship 2017 on Day 3.
In an anti-climax that not many saw coming, Usain Bolt was unable to clinch a gold in his farewell run at the IAAF World Athletics Championship 2017 on Saturday, instead finishing with a bronze, behind Christian Coleman and Justin Gatlin.
And now on Day 3, Wayde Van Niekerk, the man seeking to succeed Bolt as the sport's best athlete, sets off for double gold at the world championships in the 400 metres. The defending champion will face tough competition from Isaac Makwala of Botswana and Fred Kerley of the United States.
Another athlete that the world will be looking at on Day 3 would be Katarina Johnson-Thompson, whose medal hopes in Heptathlon have suffered a hit following her collapse in the high-jump event. With four events still remaining to be played in the seven-event Heptathlon, the British athlete would look to put her best foot forward on Day 3.
Jamaican Elaine Thompson would look to add another gold after her win in Olympics last year when she turns up for Women's 100 m event, which will be the last event of Day 3.
From the Indian perspective, the athletes to watch out for will include Swapna Barman in Heptathlon, Siddhanth Thingalaya in 110m hurdles, Gopi Thonakal in the marathon, Monika Athare in marathon and Nirmala Sheoran in Women's 400m.
Here is the full schedule for Day 3 -
Morning Session
14:30 - Heptathlon long jump*
14:35 - Men's 3,000m steeplechase first round
15:10 - Men's pole vault qualifying
15:25 - Men's marathon*
15:35 - Men's 400m hurdles first round
16:15 - Heptathlon javelin qualifying*
16:25 - Women's 400m first round*
17:30 - Heptathlon javelin*
17:45 - Men's 110m hurdles first round*
18:30 - Women's marathon*
Evening session
23:30 - Women's pole vault final
23:35 - Women's javelin qualifying
23:40 - Women's 100m semi-finals
00:10 (7 August) - Men's 400m semi-finals*
00:40 (7 August) - Men's 100m hurdles semi-finals
01:00 (7 August) - Women's javelin qualifying
01:05 (7 August) - Men's shot put final
01:10 (7 August) - Heptathlon 800m (final event)
01:45 (7 August) - Men's 800m semi-finals
02:20 (7 August) - Women's 100m final
With inputs from AP
Find latest and upcoming tech gadgets online on Tech2 Gadgets. Get technology news, gadgets reviews & ratings. Popular gadgets including laptop, tablet and mobile specifications, features, prices, comparison.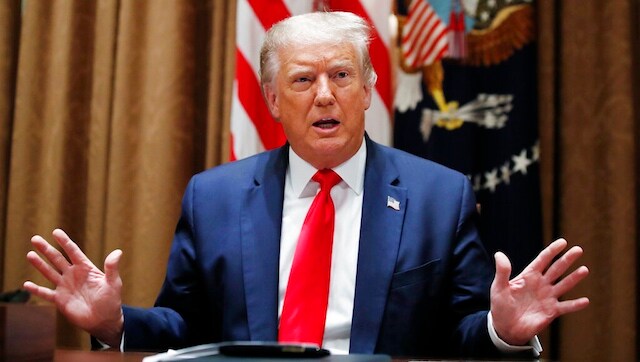 World
Marine General Frank McKenzie said the decision to reduce American troops reflects the Trump administration's confidence in the ability of Iraqi security forces to handle the militant threat in the country
World
The fires have forced tens of thousands to flee and cast a shroud of smoke that has given Seattle, San Francisco and Portland, Oregon, some of the worst air quality in the world
World
The software giant also said that the Russian intelligence outfit, which had hacked the Democrats in 2016, is trying to breach computers at more than 200 organisations